5 Examples of Successful Instagram Business You Can Take a Leaf From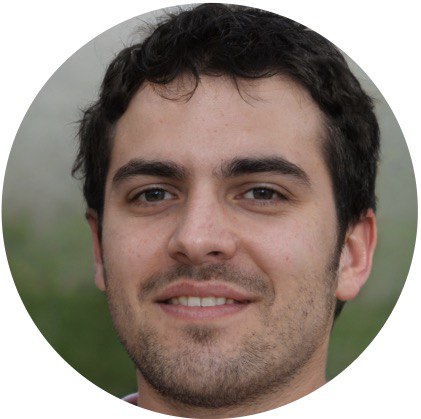 Today it's hard to find at least one person who has never heard of Instagram. Despite predictions, this platform has turned into a unique social phenomenon – who knew that sharing images will become the third most popular world's occupation? With about 1000 millions of active monthly users, Instagram set records of growth and promises even more impressive statistics to show in the nearest future.
There's no way your brand still doesn't use Instagram for PR. This social network offers unlimited possibilities for the brand's promotion – the number of advertising instruments is really impressive. What is more, according to the latest researches, Instagram generates the highest engagement rate comparing to the other "titans" of social networks like Facebook and Twitter.
If you're planning to start advertising your brand on Instagram, you're making a right choice. Many businesses get their major influx of clients from this platform, and Toolzu will teach you how to achieve the same results. Here are 5 extremely successful applications of Instagram potential – use these brands' experience to create your own promotion campaign from scratch.
Bloom & Wild
The company faced a need to find the most efficient type of advertisements, which will be bringing the strongest engagement rate on the brand's Instagram page. To do this Bloom & Wild started with the creation of a lookalike audience (function available through Ads Manager) based on the already existing mailing list.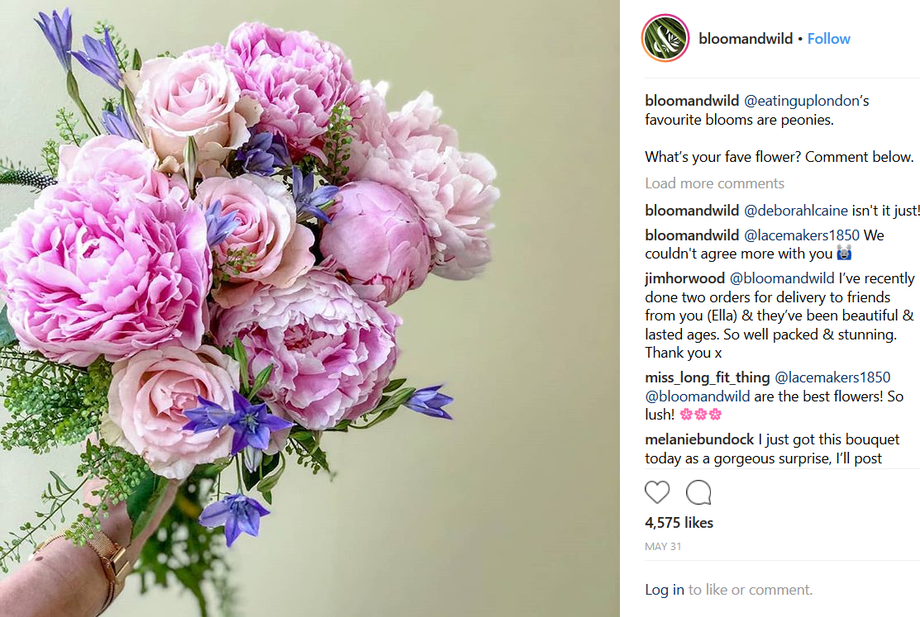 When this step was completed, the brand decided to try multiple types of ads – they came with different photos/videos and used them on a small scale on their target audience. The most engaging material, which turned out to be videos, was later used in a full scope promo campaign.
Such a complex strategy allowed Bloom & Wild to analyze the current situation on the flower delivery market and find the most powerful ad of all suggested.
As a result: the company saw a huge increase in flowers' orders, which have risen by 62%. The whole "testing ads" period didn't take lots of money, thus, if you don't want to spend your budget blindly on a likely ineffective promotion, take a note of this method. By using minimum resources wisely you can get a huge output in a form of sales growth, not to speak of the followers' increase on your Instagram business profile.
Burt's Bees
Instagram users, as you probably know, adore 3 things: cute animals, food and, of course, cosmetics. Brand Burt's Bees is a representative of the last category, which used the power of social media advertisements to promote its then-new product – lip crayon.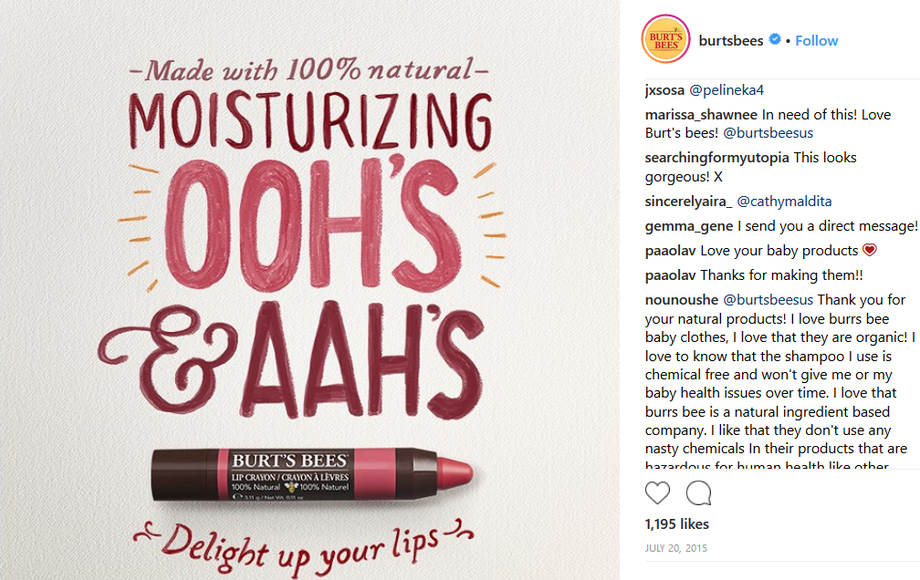 Every successful advertising campaign requires a strategy, and Burt's Bees used the classic one called targeting. Instagram instruments allow choosing the group of people who you think would like your products. For Burt's Bees that were females aged 18-24 years, who live in the United States.
Another important part of ad strategy is a correct branding representation. Burt's Bees created multiple catchy slogans, which reflected the main features of brand – naturality, care about health and the environment. The compound of all outlined features allowed the company to derive huge response from Instagram Ads.
As a result: ad recall rate has gone up 16 times, while brand awareness rose 5 times higher. The lesson we can take from this brand's experience is to identify correctly your target audience.
Mercedes-Benz
You may wonder, why one of the most famous automobile companies needed an advertising? Mercedes-Benz was launching the premier line-up of sport utility cars GLA. Such a product wasn't familiar to the general brand's clients, hence, they needed to attract a new audience, connect Mercedes-Benz with modern trends and youth.
Mercedes-Benz promo campaign chose Instagram as a launching platform, as soon as almost 60% of all Instagram users are people of the early adulthood age group. In addition to that, ads were spread around Facebook.
Marketing experts came to the task with creativity. To make engaging photos they asked professional photographers, what would they take in the trip to pack GLA's trunk. The final shots came out colorful and pleasing to examine thanks to the outbeat eyes-catching things like dinosaur toy or plastic duck. In addition to that, photos demonstrated how spacious the car is – as an outstanding feature of the new car model.
As a result: thanks to the creative approach and Facebook direct response ads, Mercedes-Benz website visits statistics increased on 580%.
Philadelphia
Instagram and food is an inseparable duo. Knowing this, Philadelphia cheese got a brilliant idea to advertise the brand through this social network. Simple cheese photos aren't enough when we're talking about Instagram audience, saturated with tons of photos of tasty food. A creativity was needed.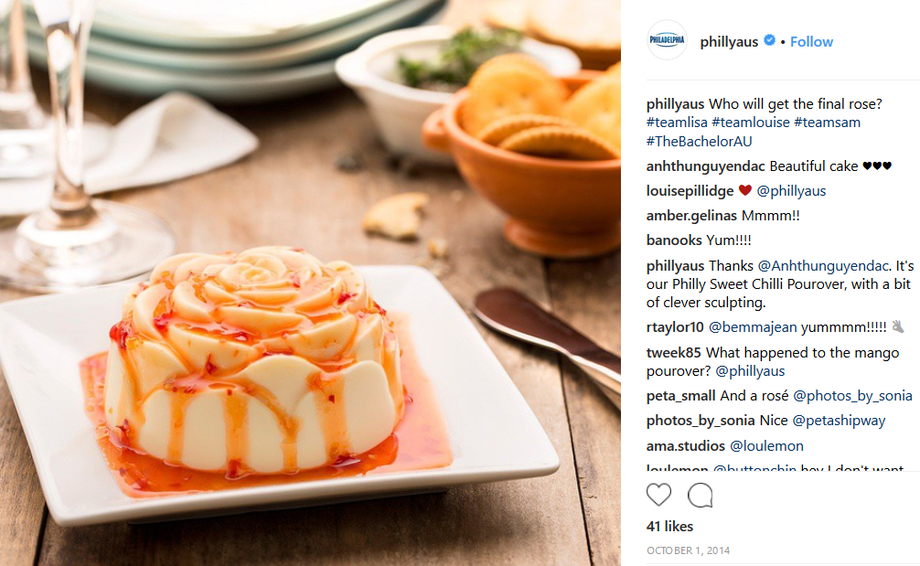 The target audience of the brand predominantly consisted of females of 25-40 age group. That's when the idea of ads has appeared.
One of the most essential components of a successful ad is to understand, what your audience does every day, and what can your brand offer to them. Philadelphia analyzed the current market situation and came up with the concept of an unusual cheese presentation. People think of cheese as an additional ingredient to the meal, and Philadelphia cream cheese made them have a second thought.
As a result: Such photos are quite appetizing, so after the promo campaign, no one was surprised with 41% sales growth. According to the statistics, people's intent to buy Philadelphia cheese went up 8 times, just as much as the number of messages in their Direct.
Levi's
Levi's desire to use Instagram to promote the brand raised lots of eyebrows. Just as with Mercedes-Benz, it's hard to realize why such a popular company needed an additional boost to sales. However, even when you've achieved noticeable results it's important to stay the course – just like Levi's did.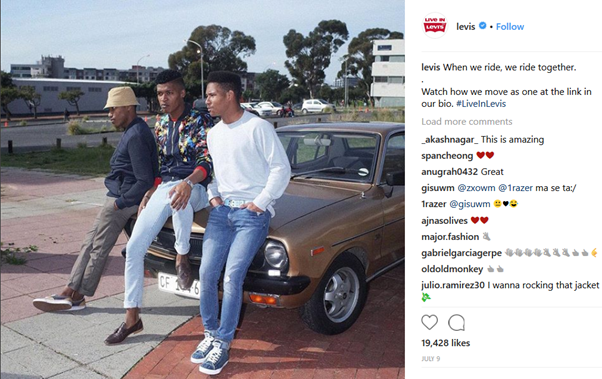 Interesting fact – at the early stages of Instagram existence, not all businesses were allowed to buy ads on the platform, and Levi's was one of the first companies which had "Sponsored" titled posts in the users' feed.
The concept of their advertisements was quite straightforward. "Young people in Levi's clothes living colorful & eventful life" idea played on the feelings of people around 18-34 years, creating a connection between "saturated life" and Levi's brand.
As a result: according to the statistics, around 7.4 million young people from the United States saw Levi's ads on their feed, and the brand's total ad revenue grew 24 times. What a result for the advertising pioneer!
Conclusion
Instagram offers huge possibilities for brands when it comes to advertising. However, a great alternative for a pricey ad buying is an Instagram promotion through the outside services.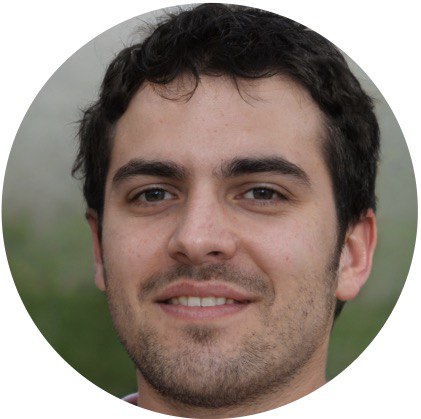 Written by
Dmitry Y.