5 Ways to Save Instagram Stories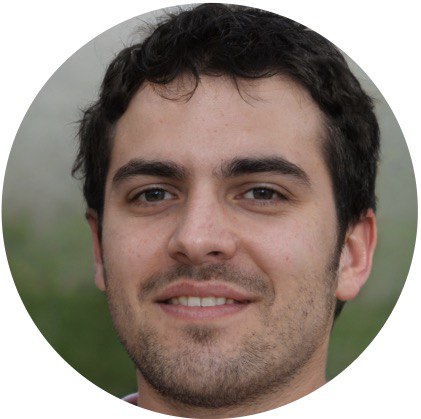 If you want to keep your favorite moments and Instagram Stories from your life forever, then we know how to do it very simple and almost without making a lot of effort!
You are probably familiar with a feature like Instagram stories, which allows you to share moments from your life with your followers online. However, these points disappear after 24 hours after the publication of forever!
But agree, sometimes these moments are so cool that you want to review them again and again and feel all the same emotions that you experienced at that moment. In addition, your followers probably would also like to review your happy photos and videos that reflect your life and can tell a little about you.
Therefore, we decide to make for you a small guide to Instagram stories, in which we will tell you how to save story on Instagram so that it will always remain in your access.
If you want to create your best stories, read the article about making engaging stories, and get to know all bells and whistles!
How to save Instagram stories:
Instruction
Follow our full-fledged guide and save stories that you like!
How to save an Instagram story: Instagram Downloader

One of the easiest and most effective ways to save Instagram stories – use Instagram Downloader. It is a free tool that allows you to save not only Instagram stories but also photos, videos, profile and even IGTV directly to your electronic device.
Can you save Instagram stories? Yes, you can! To save the content you need, follow the instructions:
1. Open Toolzu and click on "Services";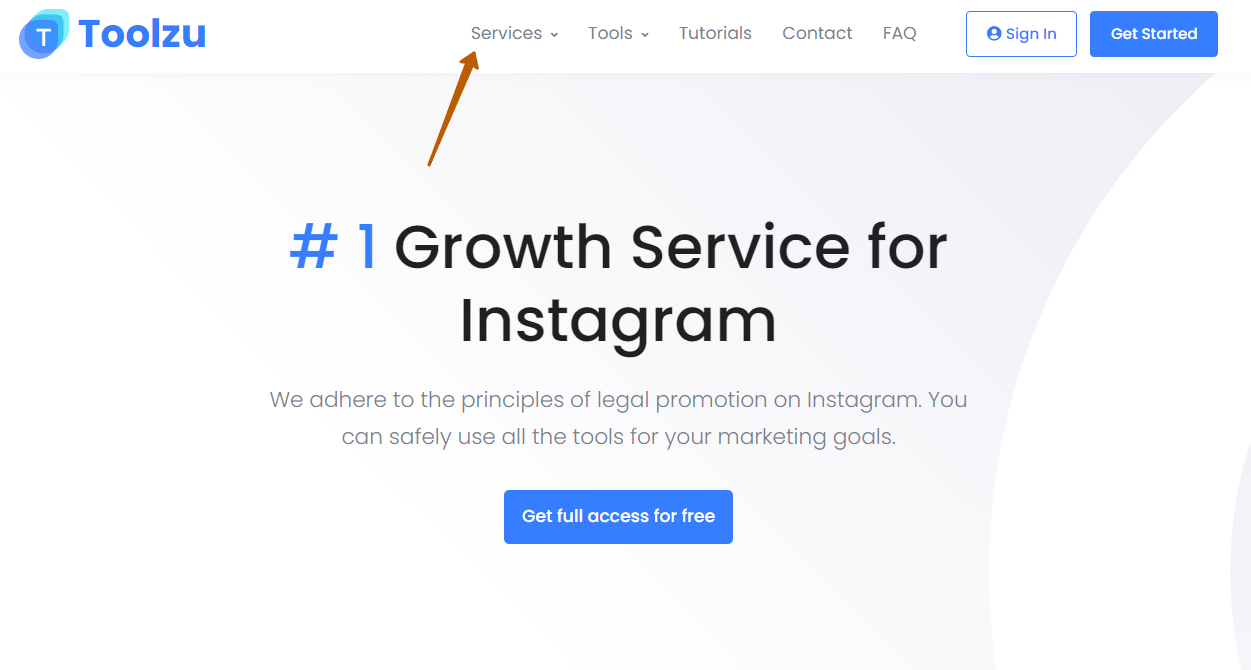 2. Select "Instagram Downloader";
3. Select "Download stories";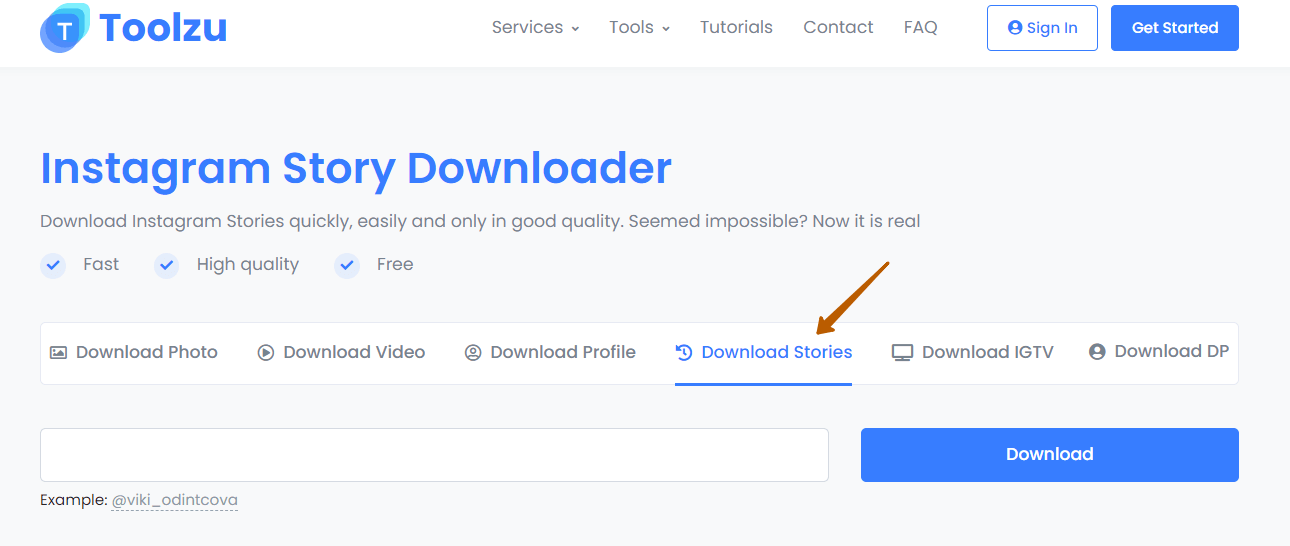 4. Insert the nickname of the account into the search bar, writing it with a sign "@";

5. Click on the "Download" button";
6. Select the desired file and click "Download".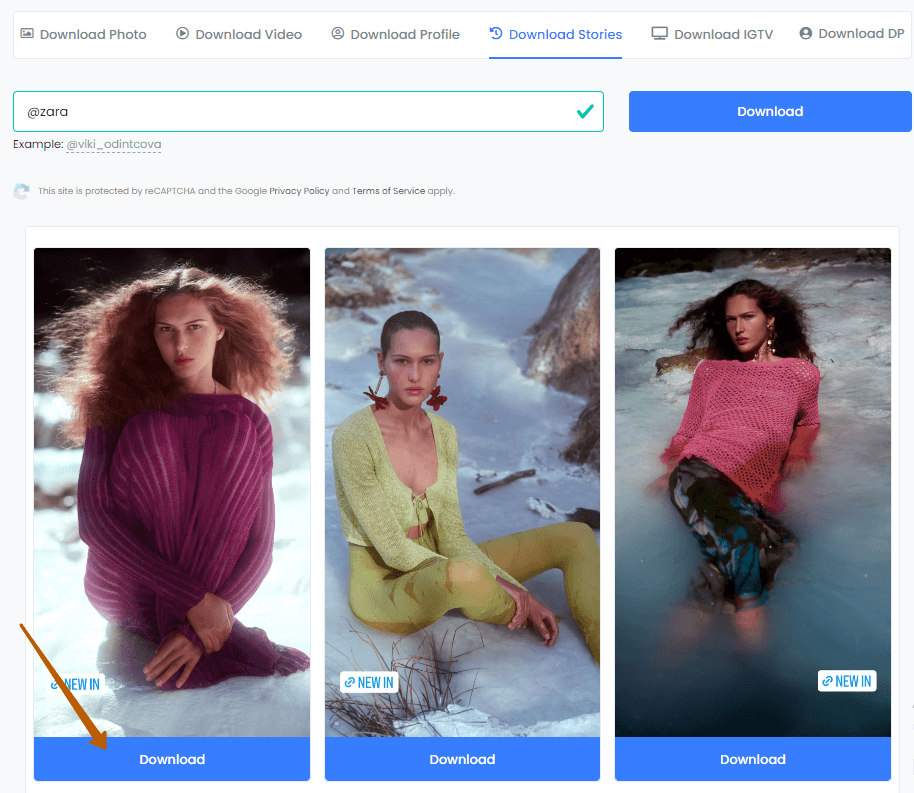 How to save other people's Instagram stories? Easy as pie! You do not need to come up with ways to solve this problem! Toolzu did everything for you! If you are wondering how to save others Instagram stories can relax and use the method we described above. It works both to save your stories and other data.
How to save Instagram stories on PC:
Web app
A good way to save Instagram story that will require some effort from you, however, believe me, it's worth it. After all, many applications today offer not only the function of saving Instagram stories you like but also a detailed study and preparation of the story not only for saving but also for publication. As an example of the principle of operation, we can take the EmbedStories service, which has the following functions:
To set up such a service is easier than ever if you do it following the instructions:
Open the official website of the application;
Sign up and enter your account;
Allow access to your account for the service;
Select the source from which the service will export stories.
That's all! It is the standard setting of any service.
The big advantage of using such services is that they automatically download Instagram stories, and also add them to the section that you choose in advance for this.
This method is not only suitable for regular Instagram users, but also for marketers, bloggers and people who run a business account, as it allows you to perform many functions not only to save Instagram stories but also to work with them in detail.
Saving story;
Creating a gallery of stories;
Export stories to other social networks;
Creating carousels of stories;
Download old Instagram stories;
Save stories from multiple accounts at the same time.
How to save Instagram stories:
Built-in archive
The second way to save stories is to use the built-in archive from Instagram. It is relatively simple and does not require separate services and applications method. By selecting the archive, you can see all your stories in the special dashboard. Also, you can use them in the future or just get inspired by previous ideas.
To use this method, we have prepared several steps:
Select your Insta profile;
Find and click on the button;
Then, you can create your story and choose the Settings button;
In the section that opens, find the "Save to Archive" button;
Then activate the preservation of publications.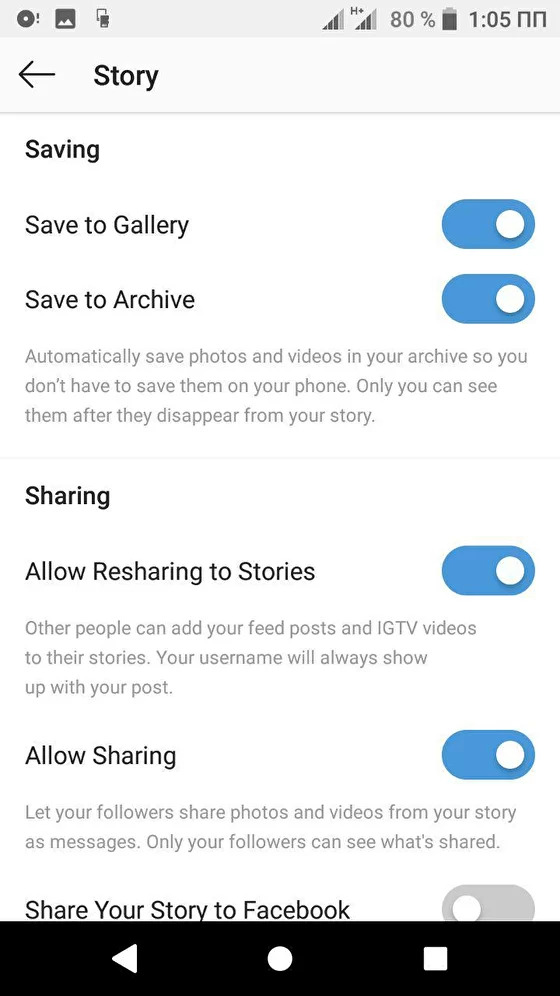 This method saves all published stories in automatic mode and adds them to the archive, from which at any time you can extract them or add them to the moments panel for re-viewing by you or your followers.
To make sure all your stories are saved, open your profile, and find the archive icon where you will see all your stories classified by publication date.
How to download Instagram stories:
IPhone features
To download old Instagram highlights to your mobile phone, you can use all the features of your iPhone and do it manually:
Open the active moment;
Tap the three dots at the bottom of the screen;
Click save;
Select the folder;
Click done.
As you can see, this method is quite simple and as well as the previous one does not require special skills or third-party services. Here, the most important thing is to have an iPhone that will do all the work with Instagram download story to your phone.
An essential point of saving stories using this method is that they will not be saved automatically as in the previous two ways. Here, you need to mark and save the desired Instagram stories manually.
How to save an Instagram story:
Highlights
The fourth way to save your stories and then view them is to save and add them to highlights. Highlights are a recent innovation of Instagram, with which you can repeatedly view the best moments of your life that you once shared in the story.
This panel works on a similar principle, like Pinterest. Only in this case, it is a kind of carousel of moments in which you can add both photos and videos and text publications.
For all interested in doing business on Instagram, this is the most suitable way, as it has the following advantages:
Structure the sections;
Mark a specific category;
Mark the most popular products;
Share customer feedback;
Answer popular and frequently asked questions.
This method is aimed at a detailed study of the visual component of the working account. Among this, to simplify the work for customers who want to find their points of interest quickly.
To do moments for your business you need:
Download and open a story;
Choose the highlights button;
Choose the story and tap to add.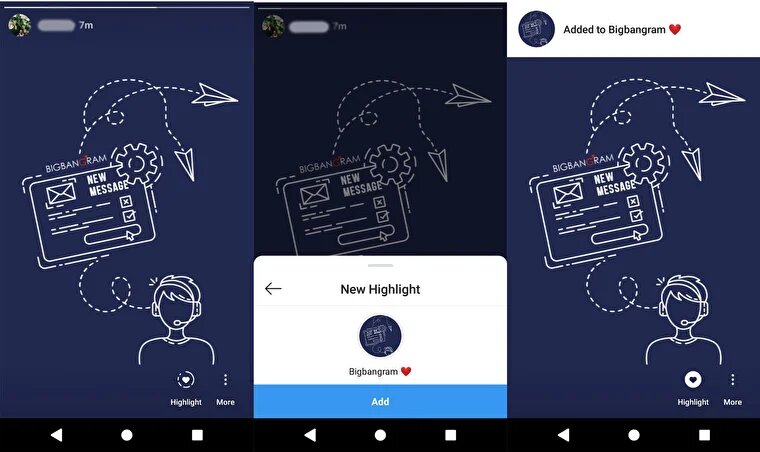 After that, all your selected stories will be saved in the highlights panel. However, to give them a beautiful picture and inscription, you need to work a little more:
In your profile, select the icon "+";
Choose the necessary file: photo or video;
Choose a photo and think about its name and cover;
Save changes.
Now, you can enjoy a beautiful panel of moments, which in the future you can change or edit, depending on the goals of your account.
Download Insta story
We know how to save our stories. But what to do when you want to save the story of another person? How to save someone's Instagram stories?
You can use the above methods as well! Try to use each of them and consider whether to choose the first or the second to save all Instagram stories forever!
If you want to become popular on Instagram and your stories will be watched by many people, then follow the next instruction and be as cool as possible!
How to save someone's Instagram story if the account is private?
Can you save an Instagram story from a private account? I'm sorry, I have bad news for you. You can't save Instagram Stories from a profile that is private. It is impossible.
If you have a noble aim and if it is your close friend, ask him/her to make a profile public for a minute. Then use the Instagram story downloader to save it quickly and in good quality.
There is an alternative. You can repost other people's Stories. But there is also one point: you should be tagged in these Stories so that you can repost it. How to know if a person mentioned you in his stories? You will get a notification in your Direct and an invitation to Add this to your Story.
Can you save an Instagram story and use it later?
As you know, there is a copyright law, which protects authors and their works from plagiarism. That means that you can't use the saved Story as if they were your own — publish and make a profit from it.
That also means, if you DO want to publish it, you need:
First, ask for permission from the owner of the content.
Second, after you get permission, publish Stories, and tag a person, mention him/her as an author.
That's all the rules. You can be completely calm about using other people's content if you do everything right.
Now you know how to download Instagram stories on pc for free. But I've prepared for you another trick — I will teach you how to save someone's Instagram video.
Bonus content: how to save someone's Instagram video?
Use the simplest quality way — use Instagram Video Downloader. Save your energy for real achievements.
Open any video on Instagram and copy its link (get the menu.)
Paste this link to the Instagram Video Downloader input line and click Download.
After that, you will see the video's preview, click Download once again.
You get the high-resolution video content to your local device storage. Watch it until you get tired!
So, today, you have learned not only how to save Instagram stories on pc but how to repost them and save videos. I hope this information will help you save time trying to find the working method to save content from Instagram.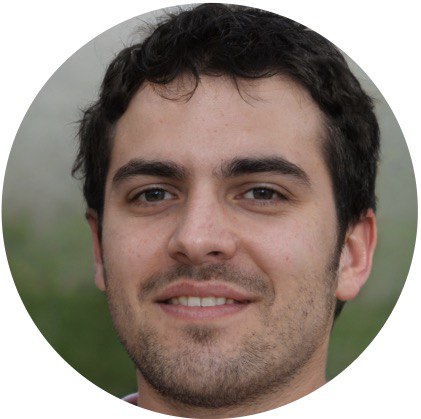 Written by
Dmitry Y.