50 Instagram Direct Message Templates for Your (Part 2)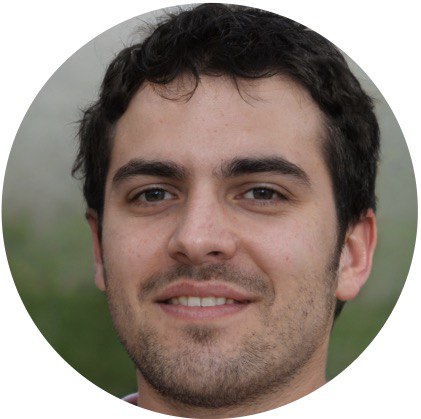 Do you know how to reach every follower of your Instagram account? Nice publication to the feed? I don't think so. The main change of IG algorithm will not allow 100% reach of acc followers. Instagram Stories? You have only 24 hours for your publication, but what if your potential client does not use the app every day? IG-TV? Let's be serious, do you have resources for constant high-quality video content?
I know the best way to reach every follower in person. I'm talking about Instagram Direct. It's the best way to reach every follower with the highest conversion ever existed.
Here arises the question: what Instagram messages should I send to my followers? Take the answer from this blog post. I introduce to you 50 drafts for a perfect Instagram direct message. Plus we will go further. We place in the Instagram dm psychological triggers, to set CTR to the maximum.
Trigger. What is it?
A trigger is a psychological method, that motivates a person for a specific action here and now. They affect the instincts and human needs. The proper use of triggers pulls CTR performance significantly higher. I advise you to try using triggers in your marketing strategy via Instagram dms.
I will give you some drafts for messages with 5 top triggers. I believe that they will suit every business.
#1. Make it clear
It's a basic principle that is obligatory for every business. When an Instagram visitor comes to your page the first thing he or she sees is your BIO. Oftentimes BIO has poor information about the business. When you have a constant flow of new followers, you can use Instagram Direct to tell more about your business and customer benefit.
Formal:
Hello! I'm glad you follow our page. I'm a professional photographer that works all over Europe. I specialize in wedding and family photography. I work in a team of a florist, hair and makeup artist, so we can make an ideal photoshoot for you! Do you have any questions to ask?
Dear, friend. Thank you for following our page. [Company name] is a team of pros, who know how to help you with your car. We are official representatives of Volvo and AUDI in Barcelona, so we guarantee the best service you can find here. How can I help you?
Greetings! Thanks for following! [Company name] is a unique space, that consists of a school, public workshop, and manufactory. I will be glad to consult you on courses, timetable or private order. Feel free to ask!
[Company name] congratulates you on becoming our new follower. [Company name] is a reseller of eco-friendly cosmetics, that has never been tested on animals. We scrupulously select every supplier and guarantee to sell only high-quality goods. Thanks for your support.
Hello! [Company name] has 120 000+ real estate assets at hand. We are here to find the best offer to every client. We specialize both in commercial and residential property. Do you need a consultation?
Informal:
Hi! My name is Alice and I bake the best pies in Madrid! I use only eco ingredients and pack my pies in cute boxes with customized wishes. Thank you for following!
Hiya, follower! Thanks for joining account of the best pub in the city. We are famous for appetizing burgers and our home-made beer. Wanna visit us?
Hi there! Thanks for following! [Company name] is a unique place, that consists of IT Academy and recruiting agency! If you are lost in thought what is the best job opportunity for you, just let us know! We give the best consultations in the city!
Hello! I'm a web developer, who has 10+ years of experience! My strongest skill is the development of commercial websites like online shops. If you have any questions I'm here to help!
Thanks for joining! We are the fastest providers of hottest LA news. Celebrity interviews, TV-show backstage and weekly review on the best places in town!
#2. I will do it for you
You know, that users don't like wade through innumerable details of your business. Human beings are lazy by their nature. Use this trigger to get immediate client orders. Don't make your client think or act. Do the choice for him! And you know what, any client will be grateful for time-saving. It's a great opportunity to activate your newly arrived followers.
Formal:
Hello! Aren't you tired of a wide array of choices? We are here to help! Our new all inclusive plan has a cost of 10% cheaper than the same options on a case-by-case basis. Plus it saves your time on making a choice! Are you ready to order?
Dear client, have you ever been lost in choices between our products? We want to help you and send a comparison chart directly to your email with a special discount 5% on any service you choose. May we help you?
Dear follower, aren't you tired of calculating? Here's the link to an online calculator to ease your choice! Need help? Feel free to ask!
Greetings! Have you seen the newest update of FAQ on our website? Click to the link in the BIO to check, if you use the service effectiveness to the maximum. If you need help, we will be glad to help!
Good day! [Company name] has a new discount system! If you need a consultation on the best price reduction, feel free to ask!
Informal:
Aloha! Holidays are coming! We are here to help you with the choice of best Christmas present evar! Tell us the optimal sum of money and we will give you 5 top variants!
Hi! Do you want to choose the best bouquet of flowers? All you need to do is to tell us the occasion and describe the person! The best 10 variants will be sent to you in an hour!
Hi there, pretty! Are you looking for something special? Feel free to ask and we will send the best looks for your type of shape and color. Are you ready to shine bright like a diamond?
Godday! Looking for the best Christmas tree in town? Give us a call, we will show you the best ones in the online mode and will make same-day delivery!
Hi, lucky! Welcome on board of best coffee shop in town! Do you know the coffee you want and the time you come to us? Avoid long queues! Tell us the time, coffee item and save your time!
#3. Convince him to fit in!
The gregarious instinct is a great trigger. Tell that 5 million people are using your excellent service, so nobody likes to be an outsider. Show your influence and heavyweight to gain the trust of the audience. Make every visitor feel the community spirit, that they belong now. Use it as a great method for activating your current followers to subscribe to news or try new product etc.
Formal:
Do you know, that every third of LA inhabitant has subscribed to our newsletter? Come on, stay up-to-date of the latest news with [Company name]
We are glad to announce, that 2000 clients have chosen extended SEO promotion for their websites. If you want to see the difference, check the link in BIO!
Every wise girl in the city has tried face caring products of our latest winter collection. Click to the link in the BIO to see the reviews!
We are delighted to share the news about the project we are working right now. Check out the renovation of the new headquarters office of Adobe in Dubai. Let us know what you think!
Salute to our favorite guests! Look at the Cardi B who is an often guest of our hotel! Do you what to see the room she is staying? Check the link in the BIO!
Informal:
Hey! We have 200 000 subscribers to our discount news! Are you a proud owner of our promo codes, that give 15-70% discount? Click the link in the BIO to subscribe!
Hello, pretty! Have you seen those girls with colored but really strong hair? I declare that these are girls, who have tried our new healthy hair injections! Do you want to see how it works? Check out the latest post in our gallery!
Salute! Have you tried our new Christmas coffee? It blows the minds of all instaholics in the city! Hurry up to have your own photo with a cute marshmallow cup!
How you doing! Do you know that our magazine is a must-have on every SAS plane! All Scandinavia are readers of [Company name]. Stay current with us even in the sky!
Hi! All city celebrities choose our handmade jewelry of the highest quality! Look in the gallery and see for yourself!
#4. Make a client feel special.
As a counter to the trigger described above, you can try to touch the desire to be special and individual. Some people adore the exclusive product to feel unique. Appeal to the superiority complex and vanity. You can select certain followers, send them special offers and test its success rate.
Formal:
Greetings! We have chosen 100 our followers for special offer 1+1! Buy 1 item in our offline shop and choose the second one for free! The offer is open for a whole month!
Hello, follower! We have decided to give an exclusive present for you from a new limited collection! You can take it over in our office till the end of the month!
Good evening! Not every vine lover follows the trends and understands the importance of knowledge while choosing the drink. If you are the follower of our page, you are really special. Thank you!
Greetings and salutations! Only smart ones are interested in science like we do. So thank you for following and your support!
Welcome! We are pleased that you love yourself and those around you. Because you choose to follow our page of the best presents in the city! Thank you for making this world happier!
Informal:
My dear sweet junkie! Only for you, we've prepared a special offer till the end of the week. Buy a cup of tea and get a special donut for you as a present! Come visit us and have some free warmth and taste!
Hi! Only qualified cooks choose our product! We are glad to work with experts who appreciate the significance of quality. Thank you for following!
Ta-ta! Here's the news! Only Instagram followers of our account have access to preorder a limited line of holidays product! Congrats!
Hey! I know that you are a fan of handmade shoes, are you? We are glad, that you appreciate exclusive things in your wardrobe. Thank you for your trust, support, and following!
Hooray! If you like our bracelets you have a great style! Here's a promo code for 20% for the next order! Thank you for following!
#5. Be generous with clients
It's the most popular trigger to use! The essence is simple: the client should regret about lost opportunity. Make the client feel greedy and commit a crime – impulse purchase! The trigger is unique, it can be applied to any follower.
Formal:
Get a 40% discount for all watch collections of the last year! Hurry up to make a preorder. The sale will last just for 3 days till 31th of December!
Dear follower. I regret to inform you, that we have to raise the prices next week. Hie yourself to buy the subscription at the lowest price right now.
My dear client, I sorry to say, that we have the limited amount of the amazing black and white embroidery. We can make only 15 dresses for all clients. It's handmade lace and we can't find any copy. So hurry up if you want to make an order!
Dear client, our supplier will not provide the original product of [Company name] till the end of the year. Don't forget to make a preorder until we run out of it in stock!
Hello! Holidays are coming and we want to inform you, that the special holiday product line of [Company name] will soon be out of stock! Think ahead and hurry up with the choice! Plus we provide 20% for [Company name] products!
Informal:
We've made too much of our best-selling craft beer! Come and help us to drink it! We give a 15% discount if you show this message to the bartender.
We are making presents! We give a 50% discount for a surfboard to every tenth follower! Congratulations, pretty! But keep in mind, that your discount lasts till the end of the month!
Summer is coming! Hurry up to sign up for a masterclass of a great fitness trainer [Name]. The first 20 members will get a discount 50% for a monthly pass in our GYM!
Breaking news! Don't miss a chance to buy flight tickets with 40% discount till the end of the week! Attention! We are nearly sold out!
Alert! We have only 5 copies left of the original London Grammar album Truth is a beautiful thing! There will be no discounts or pre-orders. Hurry up to buy this tenderness for your ears.
The usage of all triggers at once is a gross error. The customer may feel that he is being flogged. Plus you won't have the opportunity to analyze the effectiveness of trigger. Investigate target audience and select the best triggers to use via Instagram Direct.
Toolzu team wishes you in the upcoming year billions of followers, millions of everyday likes and 125% CTR!
Lots of unconditional love,
Toolzu.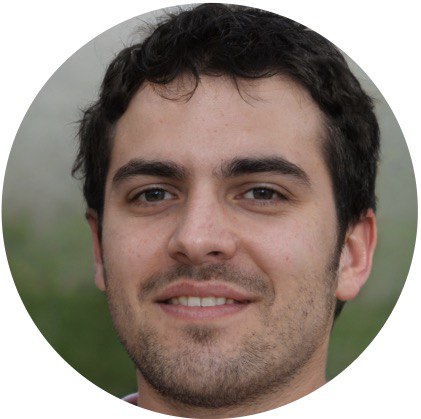 Written by
Dmitry Y.