Facebook most watched videos and ways to download and re-use them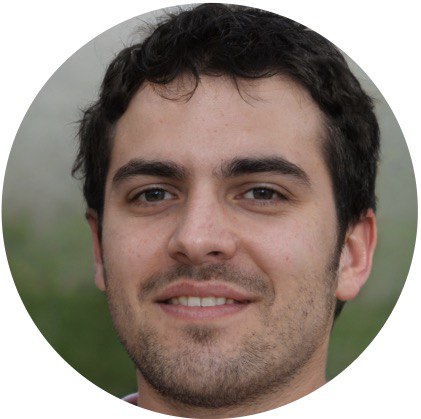 As many marketers predicted last year, digital visual communication is the biggest trend in 2022. Online telecasting is expected to reach 80% of global internet traffic. Of course, entrepreneurs cannot stand aside. Therefore, motion video advertising comes to the fore, static images are already a thing of the past. Facebook as the main platform for targeted advertising capitalizes on this type of content. Omdia experts say that in two years, Meta's video ad revenue will account for up to 30% of the global market. Already today these figures are more than 35 billion dollars.
Facebook content basic facts you need to know
Today, users of many social networks spend more than half of their time watching clips. This is more than 1.25 billion people per month on the Facebook Watch service and 2 billion daily active visitors to the platform itself. These are very compelling reasons to set your sights on this type of content. Therefore, in this article, we will look at which videos are the most popular, how to download Facebook video, and how they can be used in marketing campaigns.
So the main trends are:
Every fifth tape is a live video.
Over 80% of users watch them without sound (so don't ignore the subtitles).
Vertical format outperforms horizontal frames.
The first 3 seconds are the most important.
Video ads in ads increase brand recall by 47%.
Branded content gets at least 13% organic reach.
So, if you have been entrusted with the maintenance of your brand's corporate page, it will be useful for you to bookmark the link to the video downloader from Toolzu. Next, we will describe in detail how to use this tool to quickly get the files you need from Facebook.
How to save video content
So here is the step-by-step guide on how to download a video from Facebook. First you need to find a video that you like. In our case, we landed on a DIY ideas page that is incredibly popular. Here, for example, is a recording that shows how you can make garden furniture from pallets. On the Facebook page in the browser it looks like this.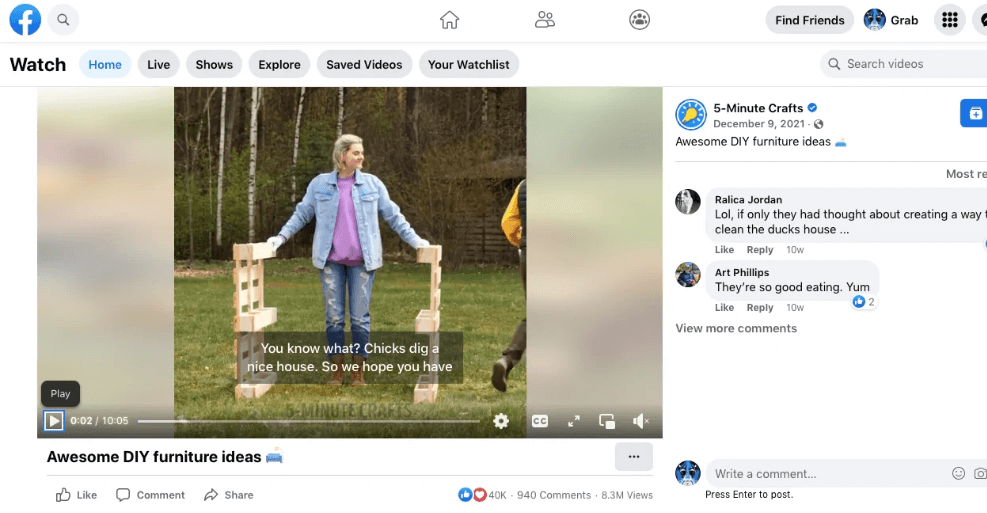 After that, you must go to the address bar and copy the full URL link to the clipboard. In a new tab, open Facebook video downloader online toolzu.com. There will be a menu at the top of the page. Select "Tools" and then click on "Facebook Downloader" from the drop-down list. Here's what it looks like. As you can see, the site is very simple. There are no extra buttons, so it's easy to find what you require.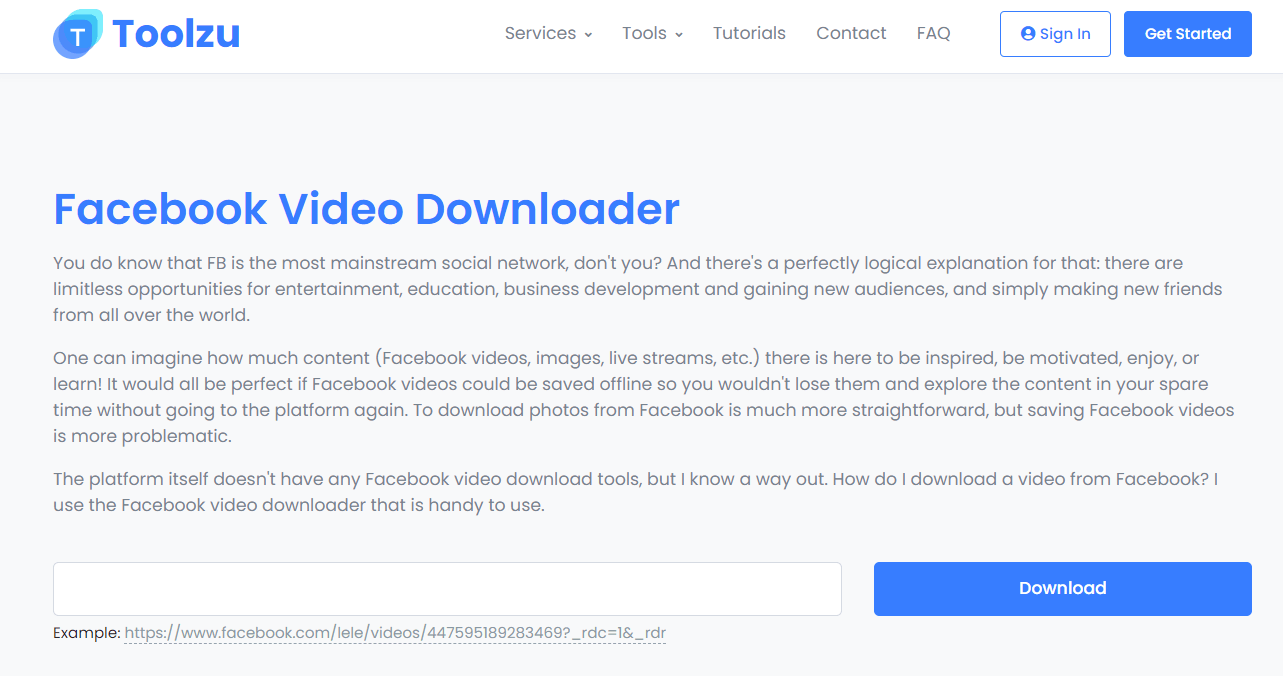 You should now have a Facebook private video downloader window open with only one search box and a big pink button. Remember that you copied the link to the file? Now you need to insert this link into the search bar and click on the "Download" button.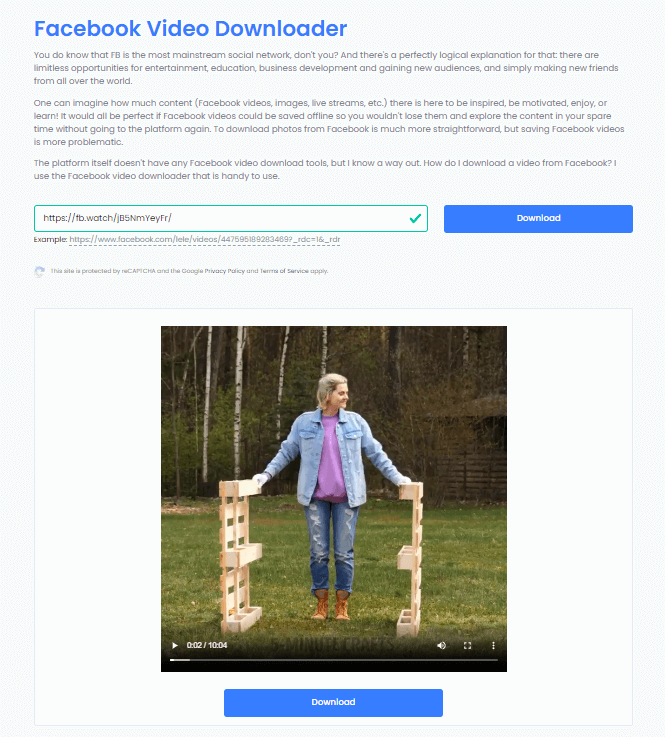 The fast Facebook video downloader will immediately find the desired file and a small preview window will appear under the button. You can watch the video to make sure that it is exactly what you need. You can also view it in full-screen mode and see if the quality matches your requirements. The whole process takes no more than 30 seconds. Downloading a video is much faster than reading this article. Now that you have the content you want, let's talk about what you can do with it.
Ways to use Facebook videos
So, now that you know how to employ such a useful service as video downloader for Facebook, let's discuss why you require this skill. As we wrote at the beginning, visual content is now in the first place. Therefore, you need to use as many video clips as possible in your advertising campaign. It's no secret that filming and editing take a lot of time. And besides, they require financial investments. Not everyone can afford it. Also, there is often simply not enough time to create video content.
How to use Facebook clips:
1. Post to other social networks (Instagram, Reels, TikTok). So you can get more coverage and attract the attention of a wide audience, using all the features of social platforms. By the way, if you don't know what Reels are yet, read this article on our blog.
2. Publish on your website or microblog. This is an additional source of traffic. Just don't forget to link to the author if it's someone else's content.
3. Edit your own clip based on other people's videos. Yes, the installation will take time and effort. But it's still easier and cheaper than making a video from scratch.
4. Make bright presentations and animations.
5. Share with friends offline and use for personal purposes when there is no Internet.
6. Re-post other people's content in your account. By the way, posting time really matters. Check our article to know how morning and evening hours influence audience reach.
Conclusion
So let's conclude, Toolzu is a useful, free and fast resource to download Facebook live video. It is very simple, even small children and the elderly can get the desired file in a couple of clicks. We believe that the most effective measures are the simplest. Therefore, there is nothing superfluous here. You do not need to download any software or software to your electronic device, everything works in the browser.
And one more thing – you can use it both on a smartphone and on a PC. The algorithm of actions to download Facebook video to computer is exactly the same. It is very important that the quality of the file is not reduced in the process, and you get the original. Plus, you don't have to worry about the anonymity and protection of your personal data. You don't need to provide your contact details or confirm your login with your Facebook account. You may not even have one!
Every day there are new videos that go viral. By saving them and using them wisely, you can get opportunities for free social media promotion.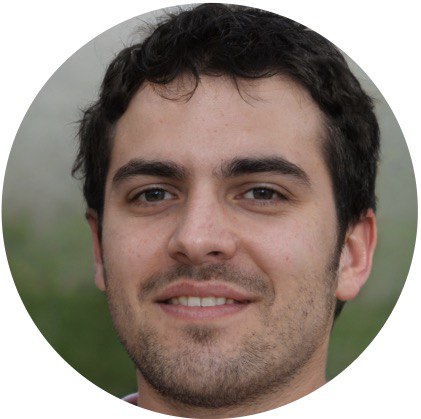 Written by
Alex