Fix: Instagram – Signup Blocked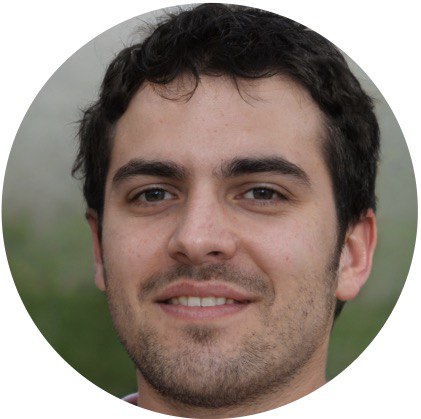 Knowledge base
If you are trying to register a new Instagram account on your mobile device (iPhone or Android), you may receive the following error message that prevents you from completing a new account when you get to the create username screen.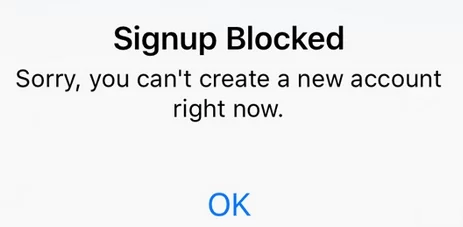 Signup Blocked
Sorry, you can't create a new account right now.
And…
Error

Sorry, we couldn't register you. Please confirm you have an internet connection and try again in a moment.

If you keep trying, you will not be able to register an Instagram account even through it tells you to wait a moment. More than likely, you have created a maximum amount of Instagram account already with your mobile device OR you have added the maximum amount of account tied to your Instagram app. No need to worry, simple create your account on a desktop computer – it will work fine.
Go to the Instagram Sign-Up page.
Create and sign up for an account the same way you were on your iPhone or Android. You will be able to use the same exact credentials (name, email, mobile number, and username if it is available) as you were before.
*become the solution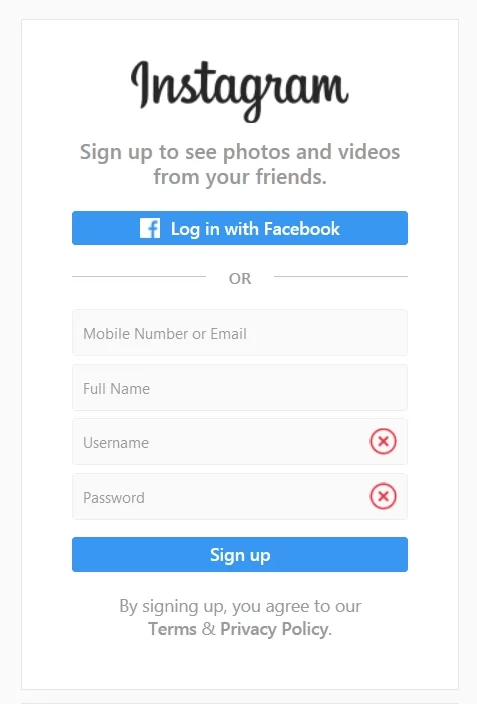 Instagram Login Error
But what if you are interested in keeping multiple Instagram profiles at the same time from the same device? Yeah, you can do it! Find out a few cool ways that will not limit you in your desires about it. You won't receive the "sorry, something went wrong creating your account. Please, try again soon" message when registering for Instagram.
Instagram Signup Blocked
In fact, "sign up blocked" Instagram may appear not only when you want to add multiple accounts, but also in the case of using a bots. Instagram blocks accounts that somehow use the help of automatic bots.
Therefore, if you try to add a new account to a blocked address, you may encounter such Instagram error messages. Bypassing this window is not so difficult if you use one of the listed methods.
Method 1. Change the browser (web)

The easiest way to avoid Instagram errors is to change the browser, if you are using a web-version of Instagram. For example, if you use Google Chrome and receive such notifications, then try to run Instagram in Firefox, Opera or Safari.
Method 2. Use a VPN (web+mobile)

In case the first method does not work for you, you can try using a VPN. Download any free VPN. Then create a new Instagram account and disable VPN. Profit!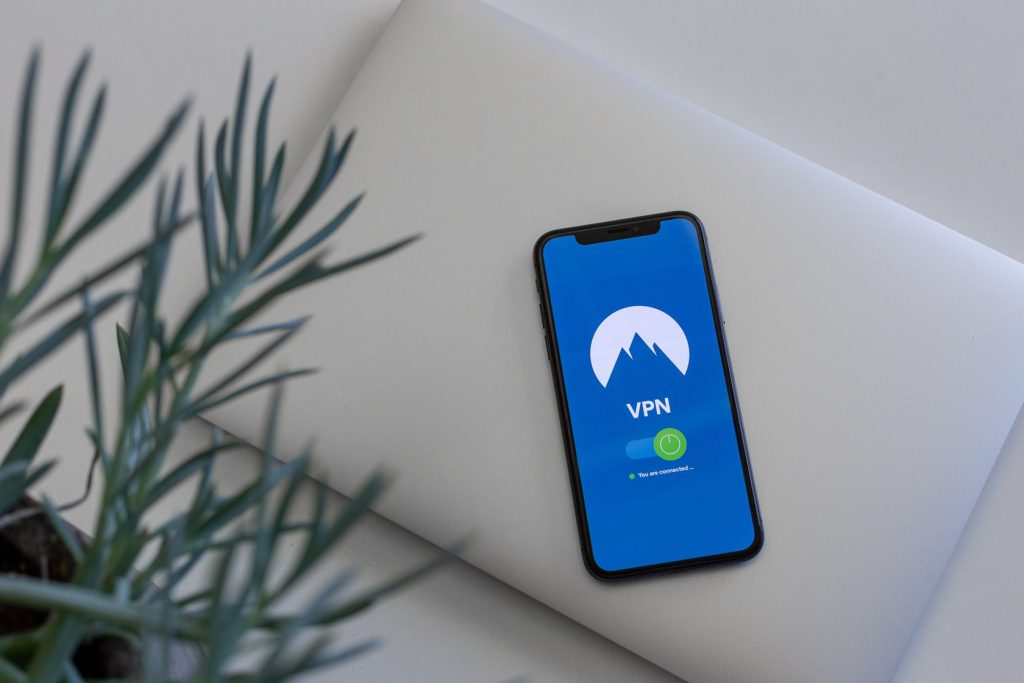 Method 3. Switch to incognito mode (web)

The working method is the option of switching to incognito mode. In many cases, this method helps to avoid Instagram sign in and sign up error message.
What other restrictions and limits exist today on Instagram?
Instagram is full of various rules, not following which threatens not only the shadow ban but also the complete ban of your Instagram account. In order not to risk once again, it is better to know them in advance, so as not to violate them. Therefore, we will tell you about the most frequent blocks of accounts – ban for bots and the shadow block, which is most often due to the misuse of hashtags. Below, we have prepared everything about this topic, and most importantly – how to get around the ban and use hashtags correctly!
Ban For Bots
Instagram's policy prohibits the use of various automated bots to promote your account, which has recently become very popular. To do this, they use three block methods, which we will discuss below.
Push notification that says that all the likes that the bot has created will be deleted, and you need to change the password for securit
Push notification that says that the user's page has been compromised and Instagram asks you to change the account password for securit
Push notification that says that Instagram blocks a user's account because it has used a third-party service to promote the account.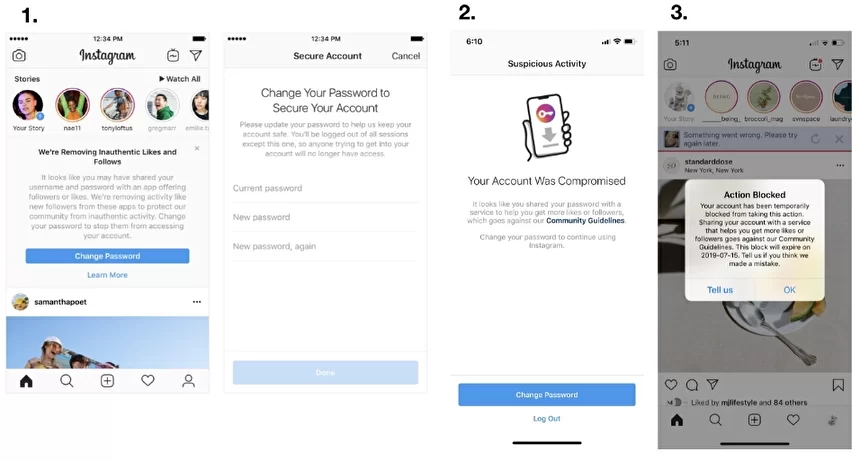 If you have received such notifications, the first thing you need to do is not to panic. The block will disappear over time, which you can devote to thinking through the correct development strategy. But if Instagram doesn't activate your account, you will need to create the new one.
What is a shadowban?
Shadowban is a decrease in views of Instagram account. It occurs instantly for no apparent reason. To find out whether your account was in the shadowban is quite difficult since formally, you can publish new posts, the number of your followers does not decrease. However, engagement rates and other numerical indicators of Instagram account popularity are falling.
How can you know whether your account in a shadowban or not?
Unfortunately, you can't contact the Instagram support team to clarify this issue, as there is no such notification about it. So you have to find the answer yourself. To do this, for example, you can write to 3 users that you are not followed by you to and find out if your photo appears if the person searches it using the special hashtag. It is best to select not so popular hashtags for this test because they are easier to find the right photo. Following these steps, you will be able to tell precisely whether your account is in the shadowban or not because if your photos will not be displayed under this hashtag, then your account is in the shadowban.
Why can your account get into a shadowban?
There may be several reasons for this, but let's look at the most popular:
You use the same hashtags under your posts 3 or more times. Instagram recognizes such actions as spam and blocks.
You exceed the limit of the allowed number of hashtags under one photo.
You duplicate the hashtags under your posts.
How to withdraw an account from a shadowban?
Firstly, stop any Instagram activity for the next 24 hours.
Secondly, remove the hashtags from the last 10-20 posts.
Thirdly, analyze the hashtags you use on the remaining posts and delete them as well.
Fourthly, when uploading a new post, do not add any hashtags to it, but mark it with a geotag.
Finally, as soon as you see that your posts have started to appear, then gradually add various hashtags to them. However, remember that you should not use hashtags that you have used before. Think about new options and implement them in your promotional campaign.
How to simplify the process?
You can choose the cool variants of hashtags using Hashtag Generator. This tool picks up for you the most trending hashtags that can help your posts to be in the limelight!
Everything you need is to write some words on the specific topic and the system chooses the best variant for implementation!
The system works with all the requirements of Instagram. It is one of the safest ways to think of hashtags.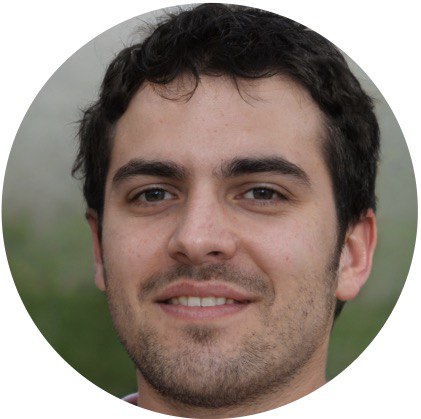 Written by
Dmitry Y.