How To Mark Instagram Direct Messages As Unread?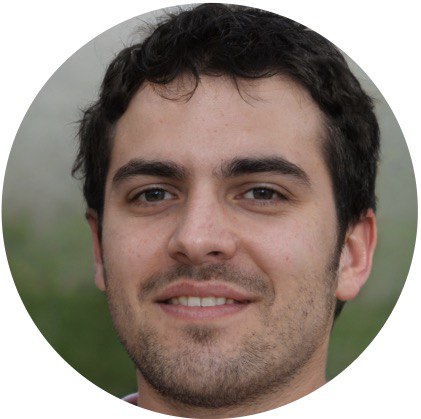 Hello, instaholics!
When you are a fanatic fan and user of IG (give me five!), you probably chat a lot via Instagram Direct. Gosh, at all times the inevitable happens! You want to read the message, but you don't want the sender know, that you've seen it. What to do? How to unread direct message on Instagram? The answer is here! Take a look!
How do I know if someone has seen my Instagram direct message? Check out the screenshots below. Can you spot the difference?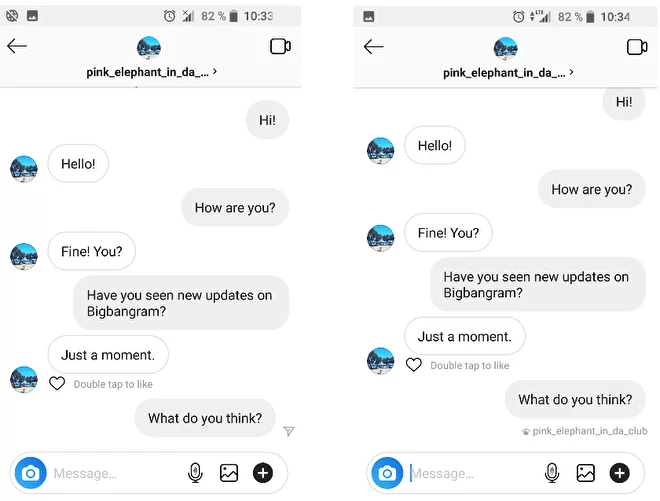 Right, the user will see a little sign with the name of a profile name. It's the sign, that person has seen your message. Is it useful? Of course, it is! Especially, if you are a spy on SNs like me!
Okay, you've got the message!
First things first, you get a notification, even if an application is not opened. Be careful and DO NOT TAP ON IT!
Open your IG app and tap to the menu of Instagram Direct. So all the dialogues will be brought to the memory.
Now, here's the most important action: turn off the Internet!
And only when the Internet is turned off, you can open the desired dialogue and read the message. But be attentive, it's not over!
Now just log out of your IG acc WITHOUT INTERNET connection.
Only after that you can close the IG app and turn on the Internet. The message will be unseen and unread to the sender!
By the way, you can apply the same trick to your FB messages. Isn't it cool? Yeah, I know!
If you are asking a question like how to mark a direct message as unread on Instagram, I suppose you are a professional Instagram user, right? And I know that we all love likes, followers and comments on our IG accs. Does anyone know the silver bullet to reach popularity for personal or commercial accs?
Hashtags
Hashtags have always been and will stay one of the most accepted and widespread ways of acc promo on Instagram? It's free and the effect of use goes far into. Plus the method is widely used both by commercial accounts and personal ones.
The best selection of hashtags consists of high-frequent and low-frequent tags. The first ones guarantee wide outreach, and the second ones narrow the number of views and make the visitors more relevant.
Here's the list of high-frequent hashtags:
#instagood #instamood #picoftheday #photooftheday #photo #instafamous #photography #bestoftheday #insta #instalove #instadaily #shoutout #follow #instagrammers #followme #love #iphoneography #androidography #artistic #contests #hipster #igaddict #memes #funny #amazing #famous #trending #toptags #friends #me #instapost #life #blackandwhite #artforshare #artworld
Low-frequent hashtags need to be targeted, so let's make an example list for instagram blogger:
#blogger #blogger_ch #bloggerstyle #blogger_at #bloggerin #bloggers #blogger_de #bloggerspain #bloggermom #bloggerfashion #bloggerlife #blogger_muc #blogger_lu #bloggerlook #bloggeroutfit #travelblog #travelbloggeres #travelblogging #travelbloggers #travelblogs #travelblogger #travelbloggerlife #travelbloger #fashionblog #fashionblogg #fashionblogger_at #fashionbloggers #fashionblogger_de #fashionblogs #fashionblogging #fashionblogger #fashionbloger
The list of tags is provided by free hashtag generator by Toolzu service.
Hope you've found the article useful.
Lots of love,
Toolzu.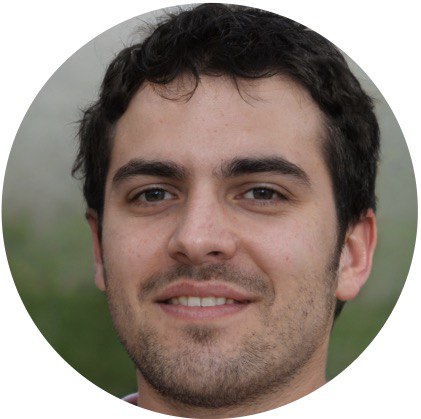 Written by
Dmitry Y.