How to repost on Instagram successfully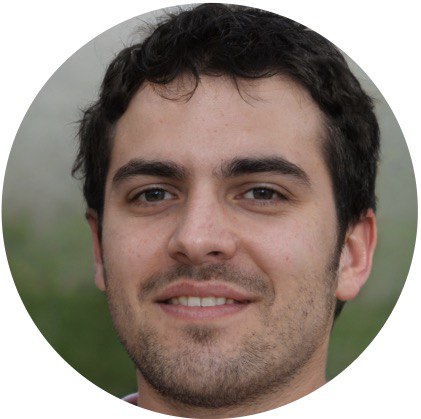 The key feature of social networks is the ability and opportunity to share content with a large audience. You are free to express your ideas, feelings, or views visually or textually.
Although Instagram, Facebook, and Twitter are all social networks, the way of sharing the other user's content is different: we retweet on Twitter, we share a post on Facebook, etc. But what about reposting on Instagram? How to repost Instagram posts with photos created by your favorite blogger or just share UGC in your posts feed? Is it considered appropriate there?
Just because Insta doesn't officially allow you to repost on Instagram, it doesn't mean you can't. Anything is possible, but there are a few things to consider.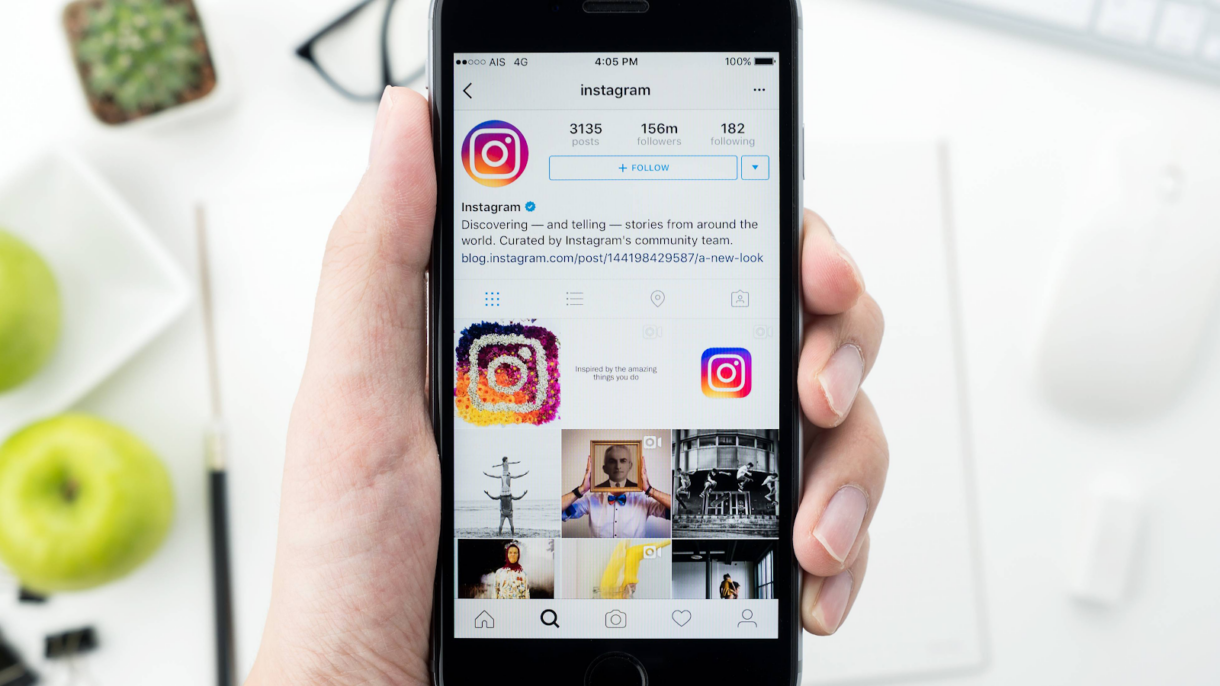 Three main tips you should consider to share Instagram photos
Unlike Facebook or Twitter, where reposting is quite common, Instagram has some tricks you should take into account before you start reposting. How to repost on Instagram effectively? Read the comprehensive guide to clear up all essential things.
Permission
Copyright still exists. It is probably the main thing to consider. That's why you should always ask the photo owners for permission to repost their content to your page/profile.
How to do it?
comment the post to initiate a dialogue with the author;
go to the DM to send the author a message with appropriate permission and a logical explanation of your desire.
connect the owner via email (users often indicate the email link in their bio).
No edits
The best option is to use the Instagram repost option to share a photo in its original form. But if small changes are required from your point of view, then again, it would not be a bad idea to write to the author and talk to him about it. Thus, you'll avoid all possible problems in the future.
Link the author
It's the answer to the main question of how to repost on IG without further problems that may arise. Thus, before hitting the "Share" button, mark in the captions the author's username. For example:
image credit (and username);
thanks to (and username);
captured by (and username), etc.
If you are interested in video reposting, then follow this guide to know more about how to repost Instagram videos.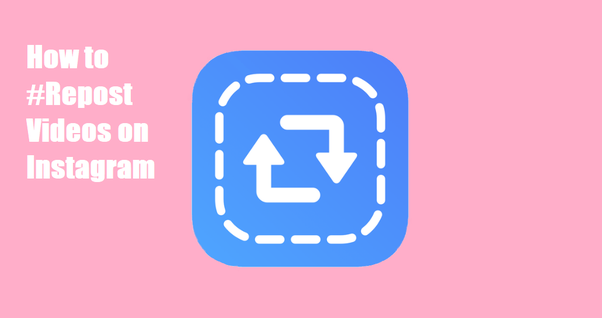 How would Instagram repost be useful?
Explore all possible ways to make the most benefit of IG reposting.
Share UGC
User-generated content reposting is a great chance to enhance your product awareness, make your audience even large or attract new partners and clients. You are free to repost meetings, talks, or other event content with your participation to improve content strategy.
Keep an eye on product mentions
Don't ignore any notifications of your brand mentions, hashtag usage, as it is your opportunity to show users more than just your brand description. Engage with the audience this way to become closer to it — users of any social network like attention and sincerity. You are free to give it to them.
Spot your audience's content
Interact with your audience as closely as possible. You share common interests, which means that sometimes it might be a good idea to place another user's content on your profile. People like attention, and even more so from a brand owner.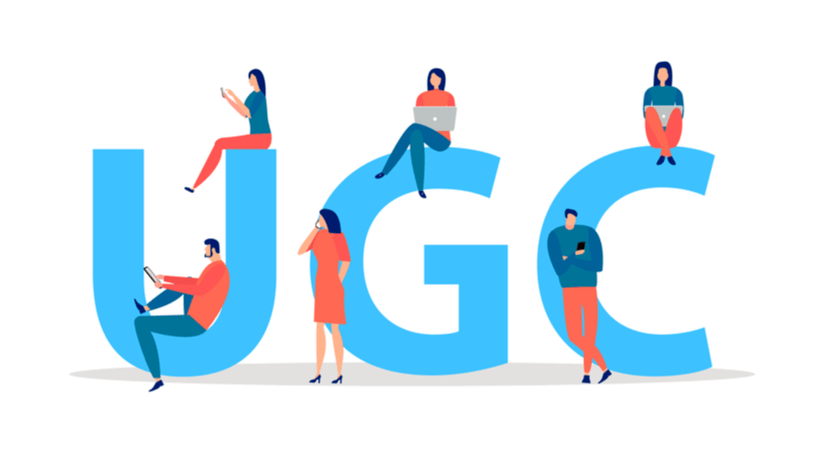 What to look out for when posting?
To make sure the photo fits perfectly into your profile, here are a couple of tips to help you choose a "reposting source".
Color
Try to opt for photos that don't interfere with your primary profile colors. If you're keeping your profile in calm shades, brightly colored images won't be entirely appropriate.
Content message
Look for content that will fit with your strategy and have something in common with your brand or the ideas/views you describe in your profile. The reposting photo should complement everything you have on your profile.
Composition
Pay attention also to how the shared image fits into the composition of your profile. If it is a solid background, then reposting a picture with a textured background will be inappropriate.
Answering the question "How do you repost on Instagram?"
There are two main methods of image sharing on IG: with additional services/apps or manually.
I'll show you all the ways to do it securely and effectively!
Screenshot
Yeeee, it's the old school way but still a useful and popular one. Of course, the photo quality may be low, but there is no need to install external apps (although some may be useful).
How to share an Instagram post with the screenshot method
create a photo screenshot with your phone, crop the screenshot to leave only the necessary photo area (or you may crop it directly in the photo gallery using editing features), and save it to the camera roll;
hit the "plus" button on Insta to add the photo for posting;
type caption with hashtags, and don't forget to tag the photo's creator (@ and nickname).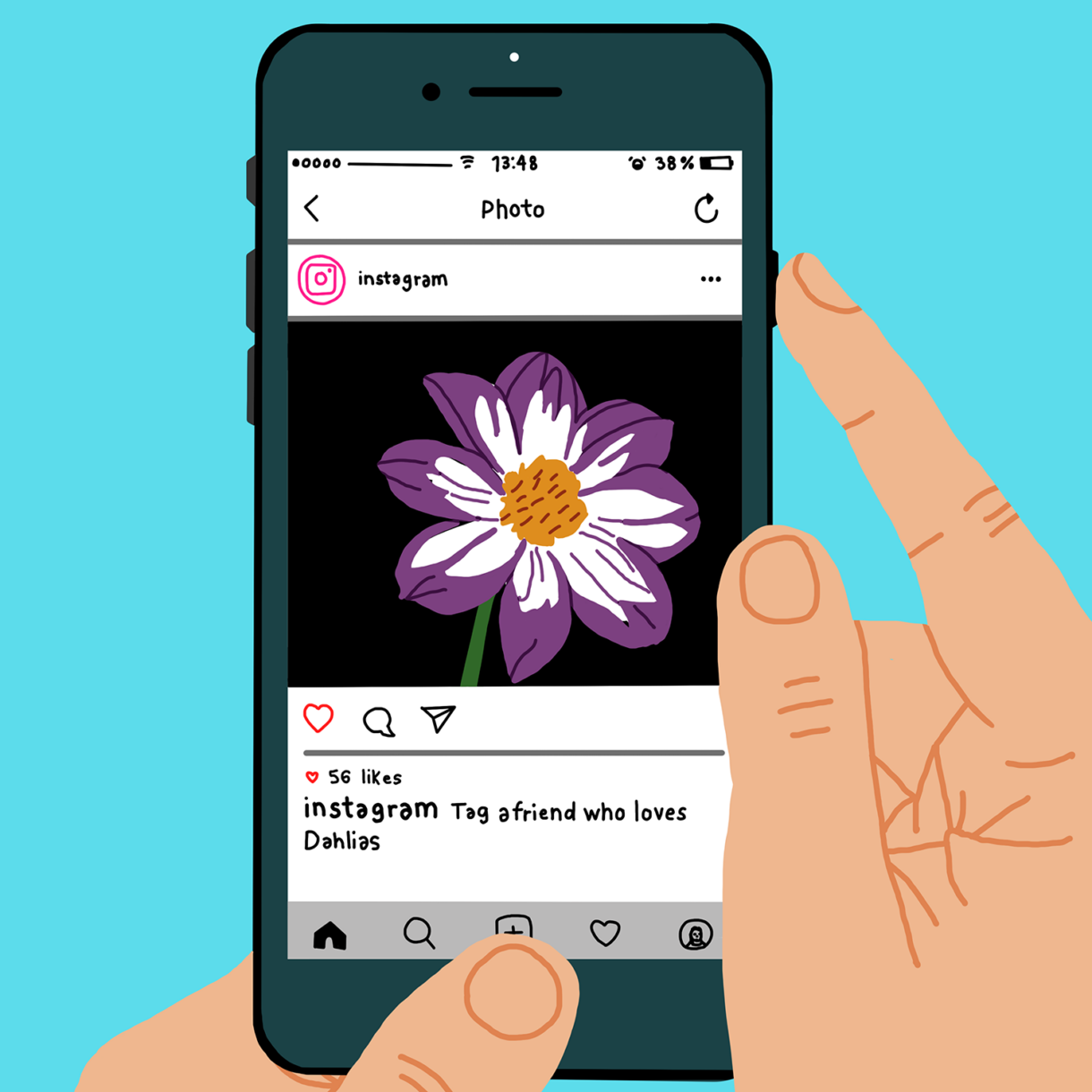 Repost for Instagram
It's an app compatible with iPhone and Android. It is secure and has a simple interface with a pleasing layout.
How to share Instagram post this way
download the tool;
find the necessary photo you wish to share;
hit the "dotted line" at the top right to call up the pop-up menu;
pick out the "Copy link" of the pic post;
switch to the app, where the copied image is automatically displayed on a homepage;
hit the arrow on the right, then "Repost" and "Copy to Instagram";
add filters if necessary, captions, hashtags, and image creator's tag;
share the post with your audience.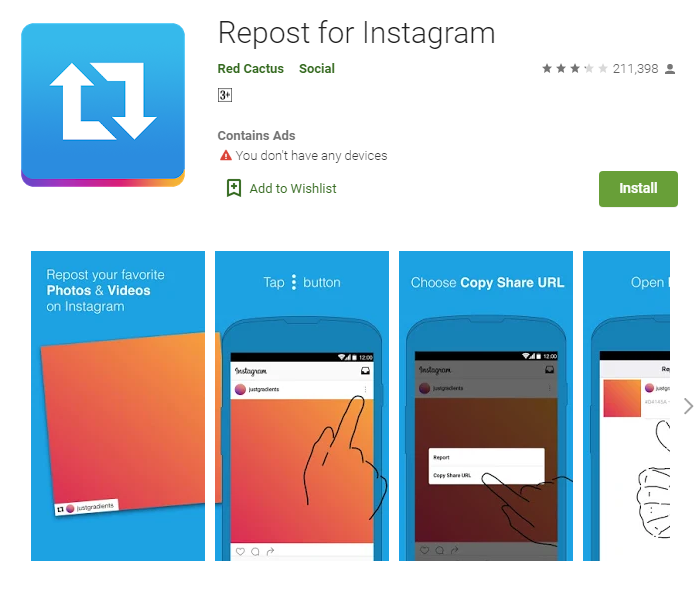 InstaRepost
The tool is also compatible both with iPhone and Android. The way of reposting is almost similar to the previous case but has some distinctive features.
How do I repost on Instagram this way?
download the tool to get it on your phone;
open the app, go through the login process inserting your IG account data, and allow the app access to IG content;
pick out the "magnifier" icon on the app and insert the username the image of who you desire to repost;
hit the "arrow" button on the bottom left to reshare the post;
hit "Repost" and "Repost" again to get the image on your phone library;
switch to the IG and create a post ordinarily, adding the image from the library ;
add captions, hashtags, image creator's tag and filters (if necessary);
share the post with your IG audience.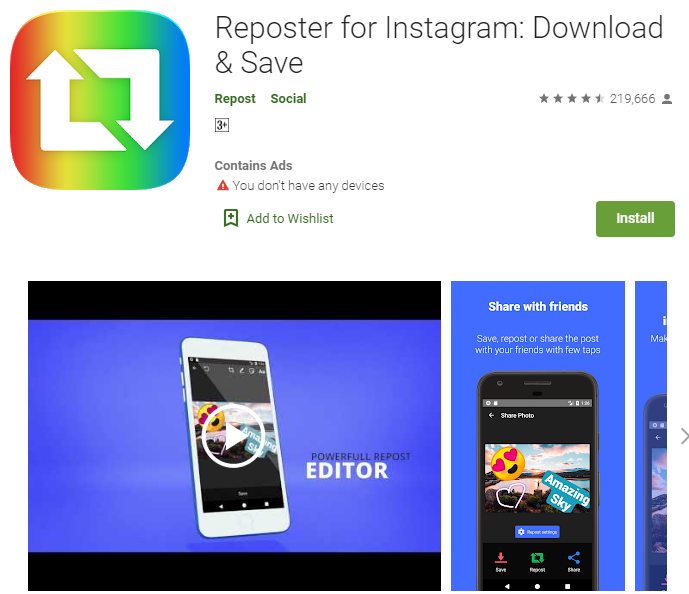 Using web-based downloaders
For example, DownloadGram or Toolzu IG photo downloaders don't need any installation. You just connect the internet and save IG images to a device. After that, create a post ordinarily, adding a previously saved photo from your photo library.
How to repost a photo via online services
pick out an image on Insta and hit the "dotted line" to copy its link;
open the service with a browser and insert the link;
hit a "Download" button to get the image on a device;
switch to the IG account and hit the "plus" button at the bottom to create a post;
add the saved image, captions, creator's tag, and share the post with the followers.
I hope the question "how do you repost on Instagram?" will be easy for you, and you won't mind sharing useful information with your friends.
Read a simple guide about how to repost Instagram Stories and become an Insta pro!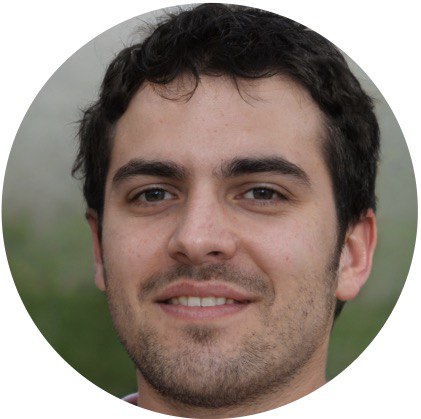 Written by
Alex