How to Save Videos from Facebook to Any Device (a Simple Guide)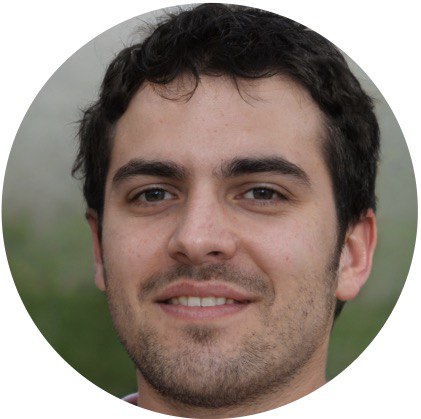 Today everybody is aware that Facebook is considered one of the powerful and trendy social media networks. Network usage is quite simple, but like in any platform, you may notice some difficulties. Yes, I am talking about saving Facebook videos. It is pretty logical why a user faces the problem because Facebook makes sure that a video you are interested in remains on Facebook, and only there you may see it later. But here's a way out of any cage.
There are many ways to upload videos: tricky ways, apps using or online downloaders that do not require installation and download videos quickly.
Follow the guide and find out more about how to download a video from Facebook.
How to save a Facebook video for further viewing on the Facebook app?
You have no opportunity to upload a video on a device using this method, but you may "postpone" any video for later viewing on Facebook itself.
Open an exciting video that you are going to postpone.
Select the "3 points" icon in the upper right corner.
Then you will notice the "Save video" icon. Tap it.
If you open Facebook via a PC, you may find a stored video choosing the "Watch" icon in the upper left corner and then the "Saved Videos" icon.
If you open Facebook via a phone, select the "Hamburger" icon and the "Saved" one.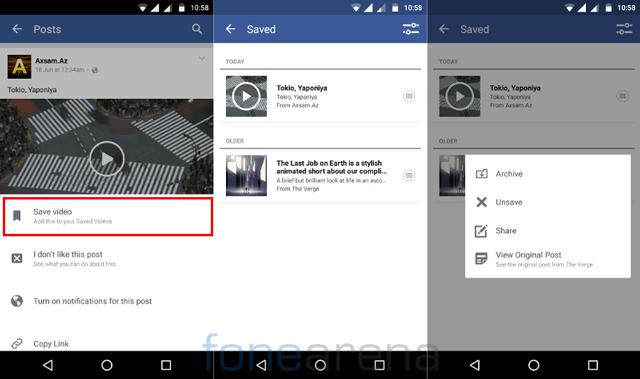 How to save videos from Facebook to a PC or Mac?
We will be a bit cunning while uploading a Facebook video to a computer. It is better to refrain from downloading any extraneous apps to have videos on a PC because they are often not very secure. You do not have to go to extremes because there are several ways to upload videos in reliable ways. I'll demonstrate the first one now, but to find out about one more way, you may flip through the article to the end.
How to copy a video from Facebook to a computer or Mac without an app?
Again, open the desired video and tap the "Play" icon.
Open the video menu using the right mouse button.
Pick on the "Show video URL" icon.
Just copy the URL.
Then insert the copied address in a new browser window.
Instead of "www", type "mbasic" and press the "Enter" button.
Click on the right mouse button on the "active" video and pick on the "Save video as" icon.
That's all! The video is on your device.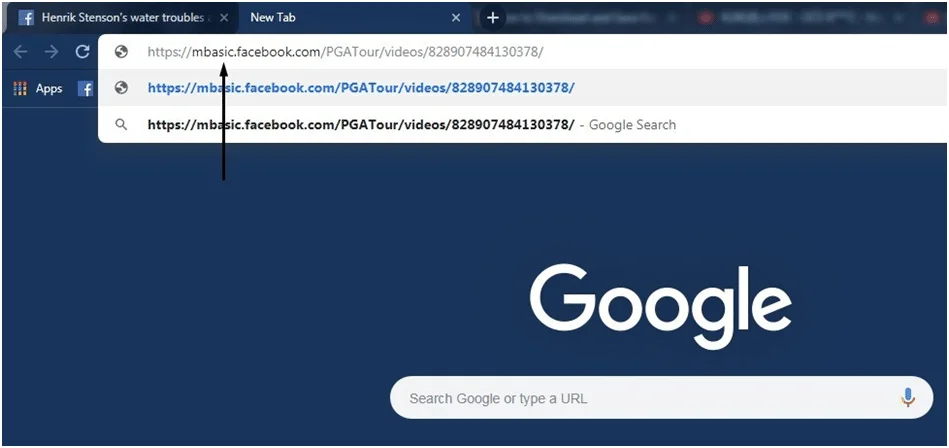 How to download Facebook videos on Android?
The method of uploading is similar to the previous one, but there are some slight differences.
Log in to your Facebook profile and open the desired video.
Pick on the "Copy link" icon after pressing the "Three points" icon.
Insert the copied link into a browser window.
Type "mbasic" instead of "www" in the address and pick on the "Go" button.
In an opened window, select the "Download video" icon pressing on the video with the right mouse button, and give your browser access to your gallery.
Your necessary video will be among the "Downloads" in the "Files" on your Android.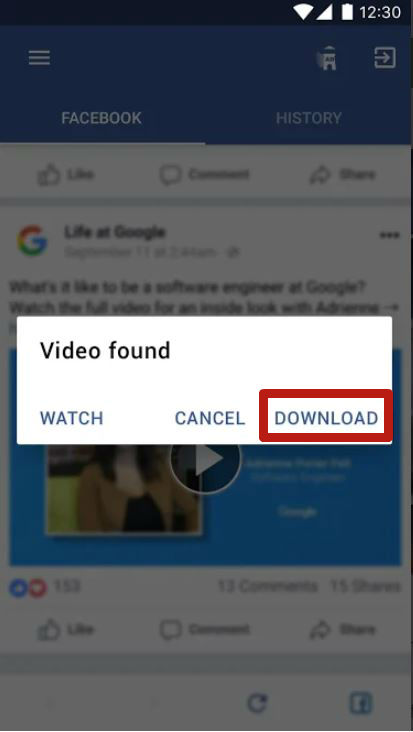 NB: there are third-party tools to save videos on Android, such as the Fastvid app that should be installed from the Play Store.
How to copy a video from Facebook to iPhone?
Downloading videos to iPhones is more difficult because it is hard to find a secure app, and they are not all direct downloaders. To get a video from FB to your iPhone, you may use online savers (see end of the article) or apps such as Friendly.
It's the app placed on the App Story. The tool requires slightly different steps to get a video from FB.
How to get a video with Friendly:
Install the instrument from the App Store.
Make an account after its installation.
Link FB network to the service after the question.
Login to the FB page.
Select the "down arrow" image at the video bottom left to get it on the phone gallery.
*This app resembles FB itself, so it shouldn't be a problem to get lost in it.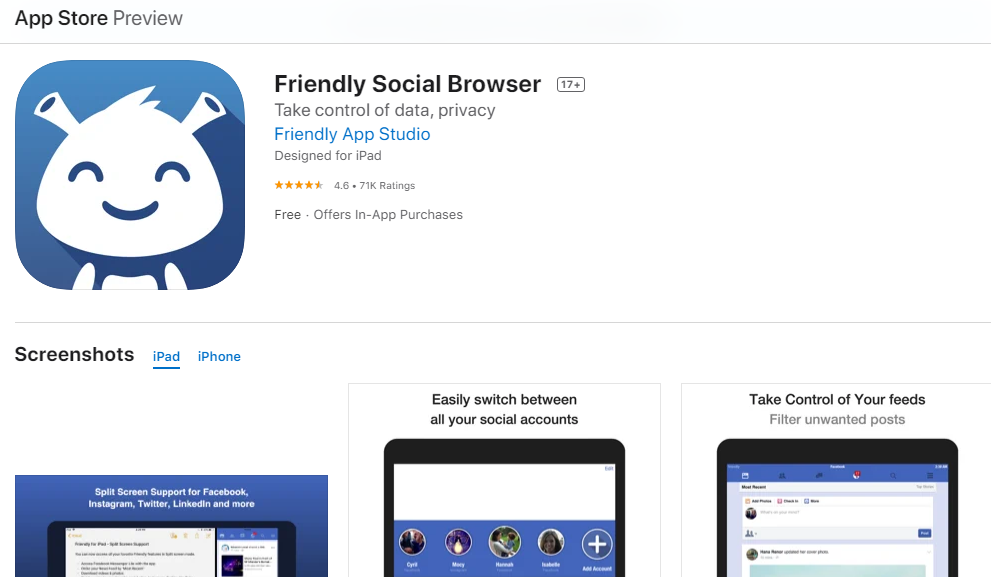 How to get a FB video to any device using a web-based tool
Today there are a large number of online video downloaders that allow you to get a video in seconds without any installations and registrations, but I want to point out the one with the best quality.
A simple way of uploading interesting video content to any device is a Toolzu Facebook Video Downloader.
How to save FB videos with the Toolzu downloader:
Again, open the desired video on Facebook.
Then pick on our known "3 points" icon on the right and copy a link.
Open the Toolzu Facebook Video Downloader and paste the link into the tool's insert line. Press "Download".
Done!


Why Toolzu Fb Video Downloader?
Multi device downloading
You may use the instrument to upload video content to your iPhone, Android, PC, and Mac. Any device is available.
Simple downloading
There are no problematic ways of video uploading. Just open, copy, insert and save!
The best quality
Yeees, now you have an opportunity to enjoy saved videos in the best quality ever.
A save opportunity
With the app, you are free to choose what video to save on a device (live streaming stories, etc.), but don't forget about copyright law (don't use the other person's video content as your own in the future).
Anonymous uploading
You may upload a video anonymously using the service. No one will know about this, only if you want others to know.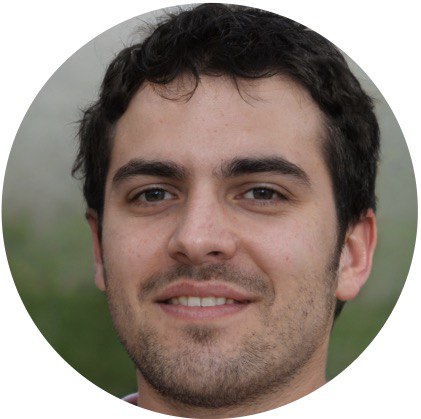 Written by
Alex