How To Write Instagram Captions: Text Blocks And Aesthetics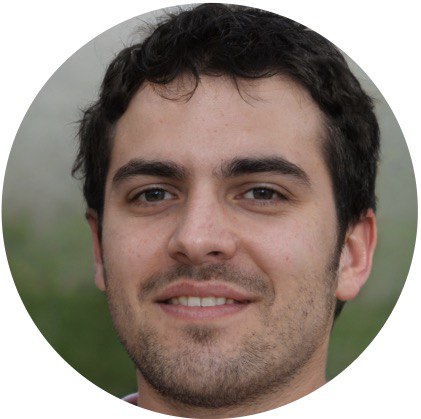 Instagram is undoubtedly a visual platform. No matter you are running a business account or personal, people are getting hooked by images. But then, they are likely to read your caption. Instagrammable photos can help you to get likes and higher reach, but captions are all about engagement, commenting, and getting your followers better.
How to give the right voice to a copy if you are not a copywriter? In this article, you will learn the formula of engaging Insta captions bloggers and SMM managers use. Forget about getting stressed every time you need to write an Instagram copy – in 5 minutes; you'll make your perfect one. I'll tell you:
how to organize text in a caption;
tips to make your caption good-looking.
Ready, set, go!
How to write Instagram captions from scratch
First thing I should highlight: if you run a business account, write a caption on a computer. It's much easier to format a text, make line breaks with symbols, and schedule posts afterward with a convenient keyboard and screen.
I won't keep you waiting, here are the 5 steps of caption creation in brief:
making a draft;
indicating the main message in the first line;
call-to-action;
add hashtags with spacing;
highlight text with emojis.
Let's review each step in more detai and with examples.
#1 Create outlines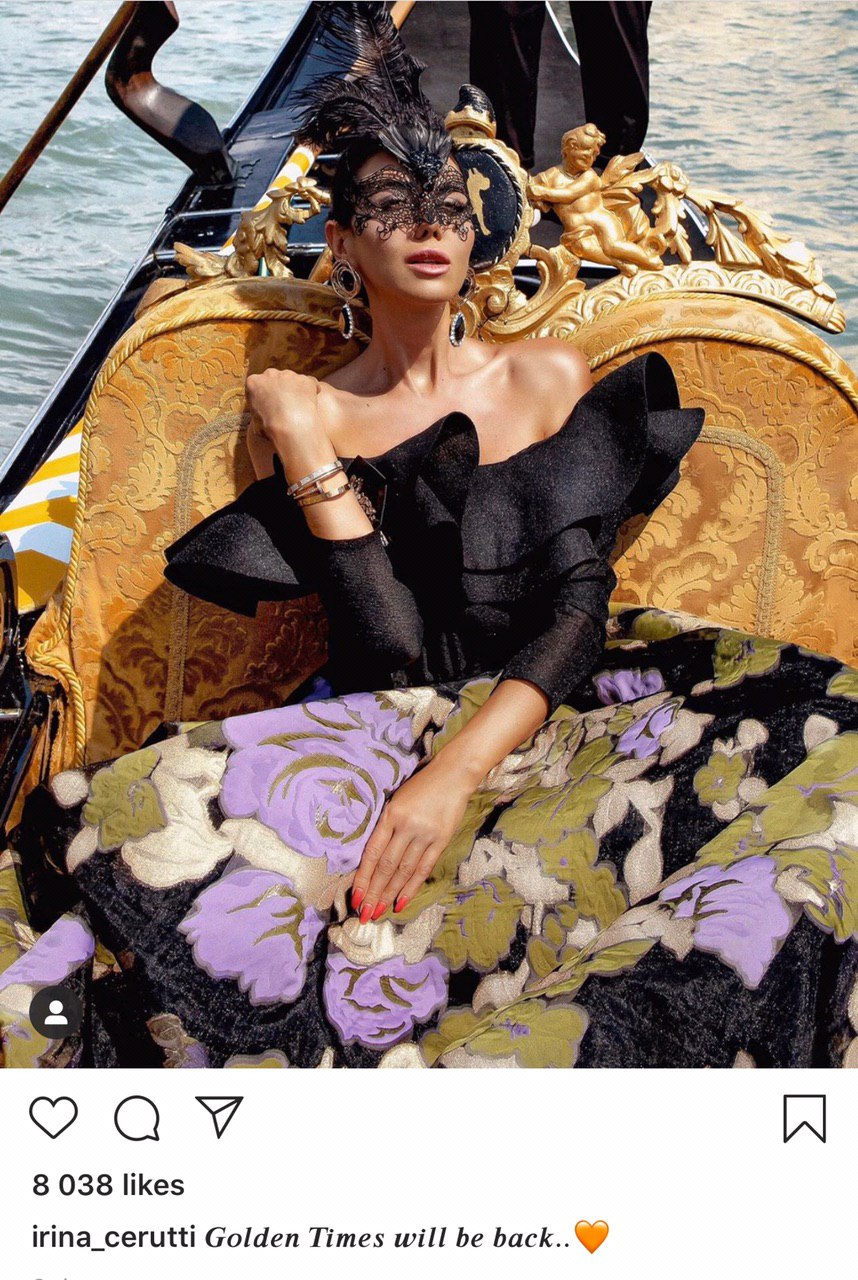 Don't rush the process of when thinking over a caption for an Instagram post. Writing your thoughts in a brief form is far more complicated than creating a long-read.
I recommend that you write 2-3 versions for your caption. In an hour, look through the teat once again with a fresh eye and pick one message. If the decision-making process is arduous, poll your colleges which idea is more eye-catching.
Don't worry if a copy doesn't feel complete right now. We are going to master this sketch in further steps.
#2 Put the main idea first
Now reread your caption once again. Can you understand the message in the first second of reading? We need to fix this.
The issue is Instagram cuts off a caption, and users see just 2-3 lines of your copy when they scroll the feed. Your task is to grab their eye and spur followers to click "Read more" if the caption is long.
Can't come up with the first eye-grabbing sentence? Write the heading for your caption so that viewers could get what the whole post will be about
Like Mac cosmetics states in one of the recent posts that this post will be about brushes.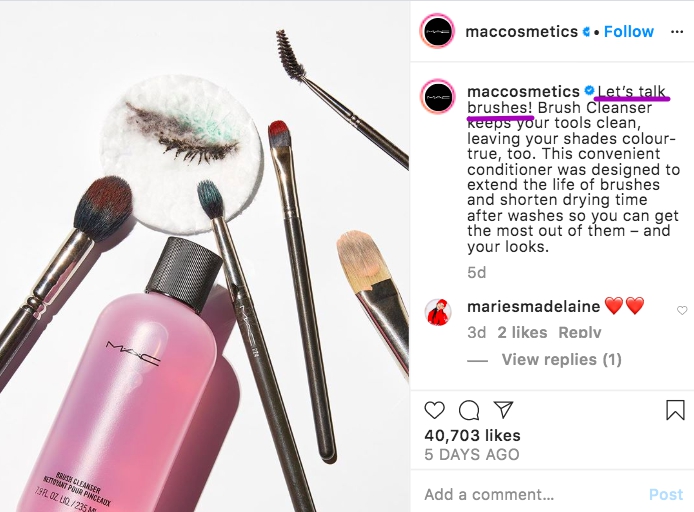 Hack: If you run an Instagram business, include words like "special offer," "discount"," "-15% with promo code," at the very beginning of a caption. People will push "Read more" to get the promo code. Thus, they spend more time with your post, and Instagram will rank your post higher in the other users' feed.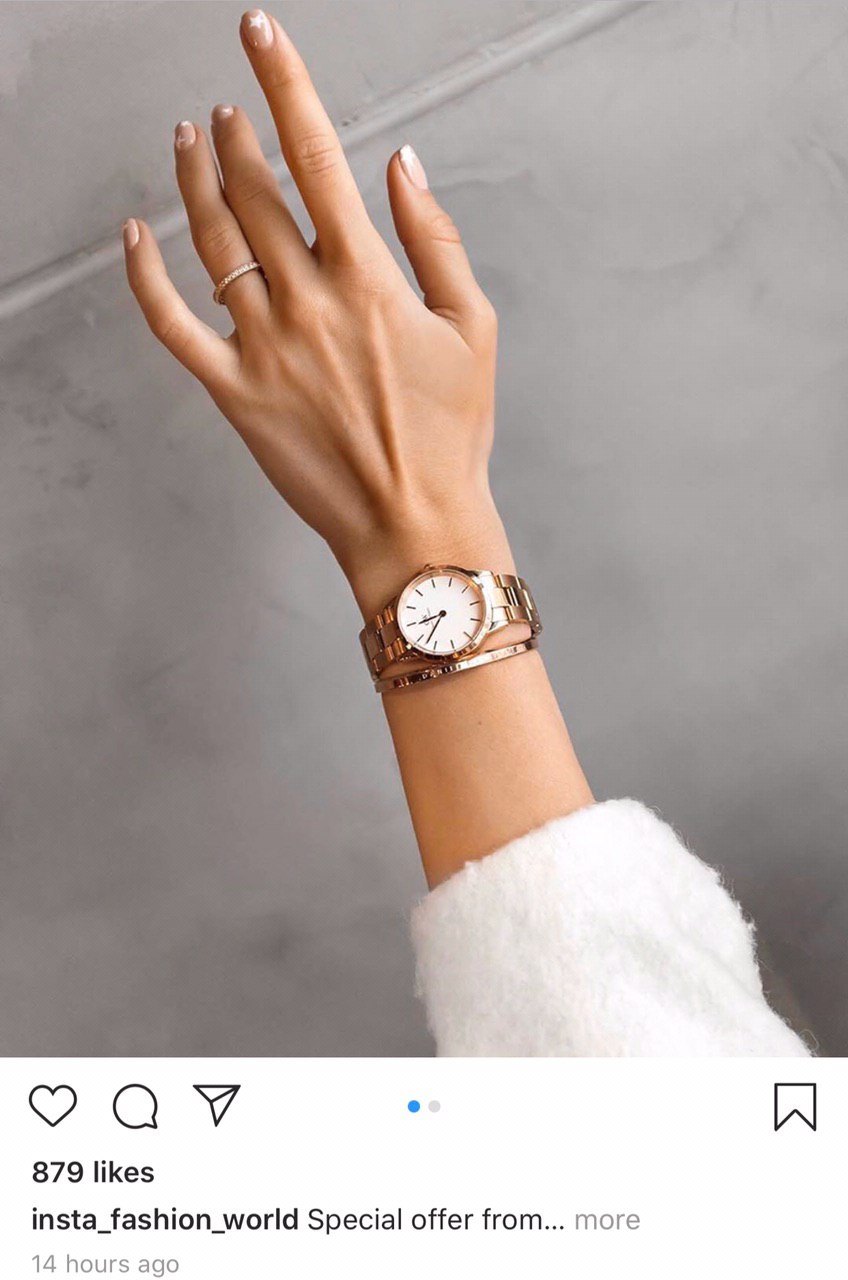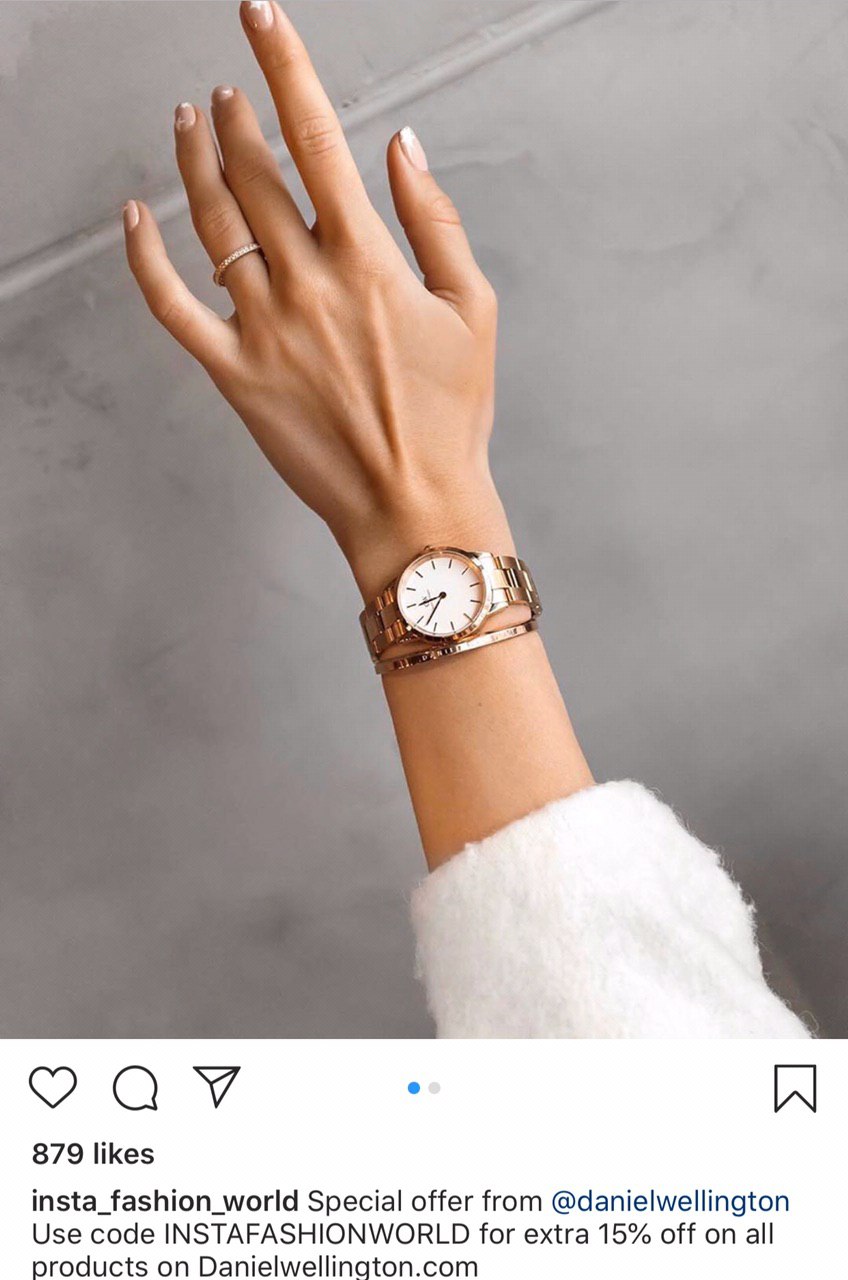 #3 Call-to-action is a must
Often people don't get what they are to do with your post. They just scroll by passively and don't read your copy to the end. A CTA is still a working psychological trick that generates tonnes of engagement. You can even put a CTA in the beginning.
Here are some action-stimulation ideas to get started:
Double-tap, if they like;
Share this post in Stories
Tag a friend;
Follow the link in bio;
Answer your question.
Let me show you several examples:
H&M is asking its followers to tag their virtual date during he quarantine. Brilliant insight to get your image viewed, isn't it?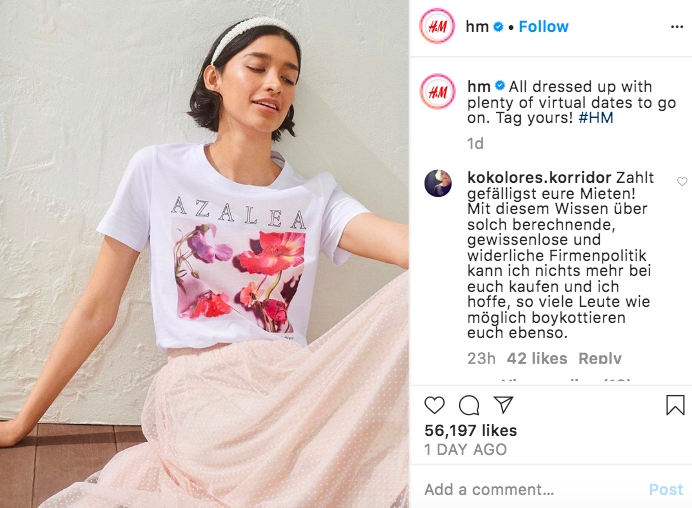 Skincare brand Toofaced is asking for feedback in the recent post caption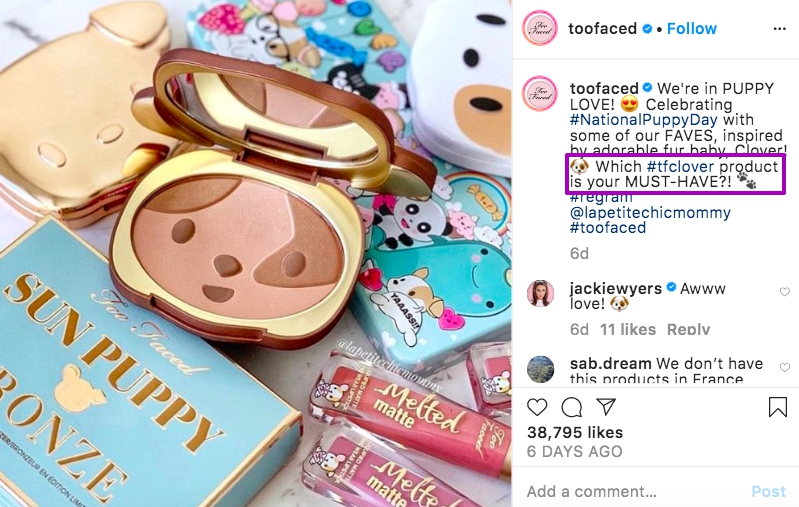 But I recommend that you ask open questions so that followers can't answer yes/ no and could spur the discussion in the comments. The more comments you get, the higher your post is ranked.
One more detail – the question should correspond to your audience's interests. Don't add marketing CTAs connected to your product every time. People will get bored. Thus, ColourPop Cosmetics asks followers to tag their fav Disney movie cause the target clients who were born in the '90s will have something to say: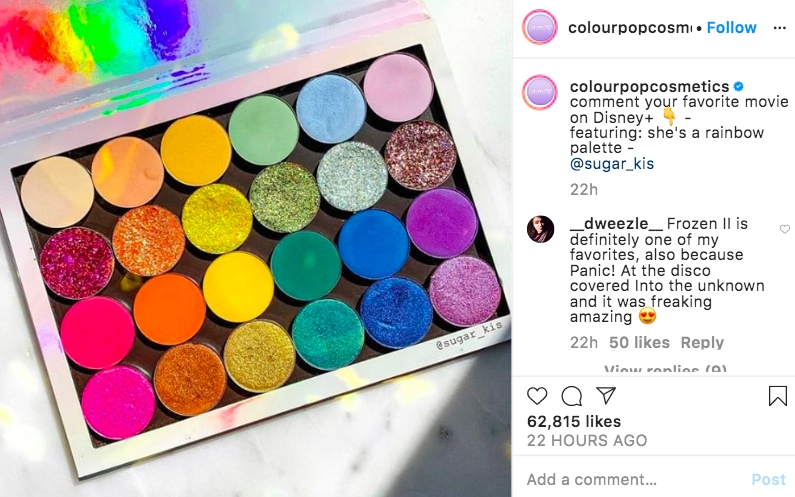 I suggest that you plan questions/contests a week ahead before posting. Plan the ideas in a document or content plan. That's how you don't need to puzzle over when it's time to post.
#4 The power of hashtags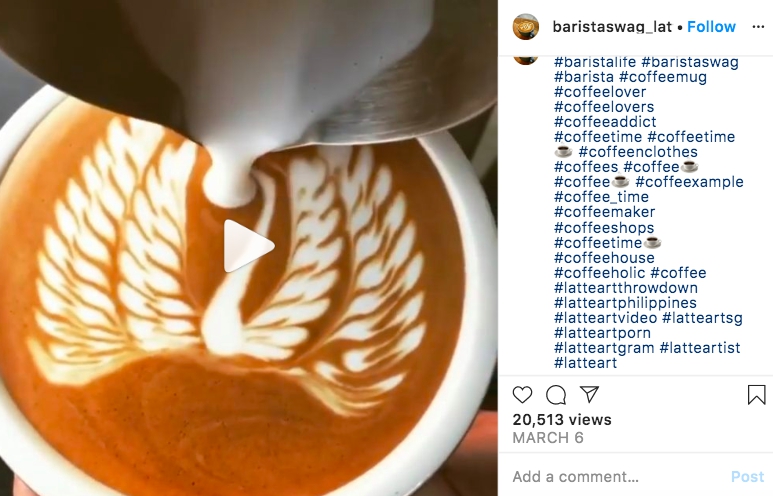 Hashtags are crucial in getting your post viewed by unique accounts and getting to the TOP of IG. Niche hashtags make your content searchable while posts without hashtags go nowhere.
My main point – don't use hashtags broad in meaning. Such hashtags like #picoftheday are spammy and have nothing to do with your area, while rare hashtags are less competitive to get to the TOP.
I recommend you to use this Hashtags finder instead of the guesswork – don't waste your time. Just type the relevant keywords and copy-paste hashtags in a caption or document. The in-depth tutorial in hashtagging is available in this blog. Also, if you promote on foreign markets, use location-specific hashtags and hashtags on the native language. You can find all of them for free via the Hashtag searcher I attached the link.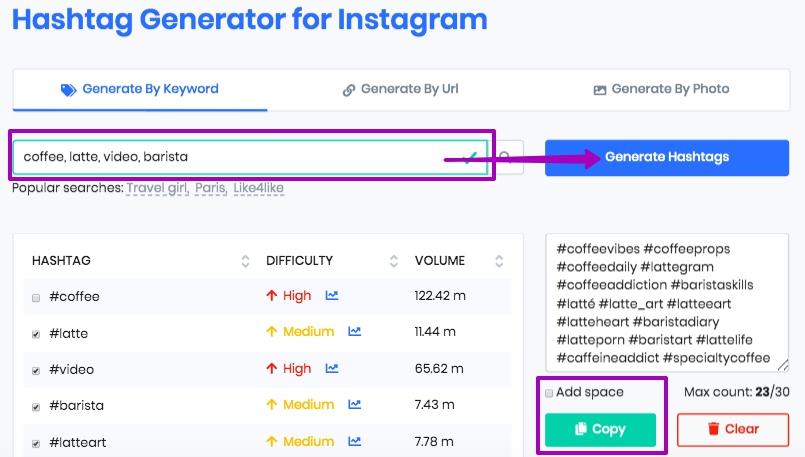 Note: never paste hashtags in comments – Instagram won't rank your post in the TOP section. Hashtags and posts are to be uploaded precisely the same second.
If you launched a branded hashtag or navigation hashtag to sort your content, add them at the end of your copy too.
#5 Add emojis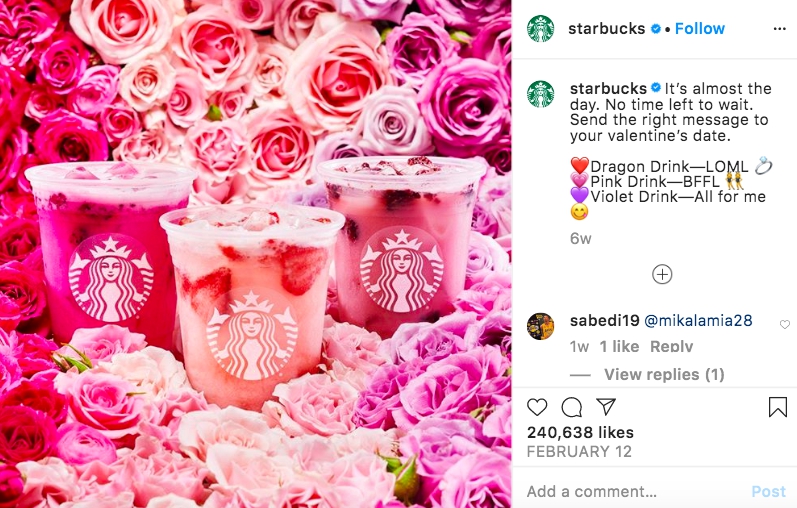 Well, the main message and hashtags are done, but the perfect caption is not finished. We need emojis! Even market giants use them to make the caption more personal and human-like.
Plus, emojis help you to highlight the essential idea and catch the user's eye when scrolling the feed. Here are 3 ideas on how to take advantage of emojis:
add emoticons at the caption beginning;
add them in the middle to replace some words;
add them to divide text blocks.
For example, FedEx is using emoji instead of word location. That's how you can use the limited caption space wisely and let the copy breathe.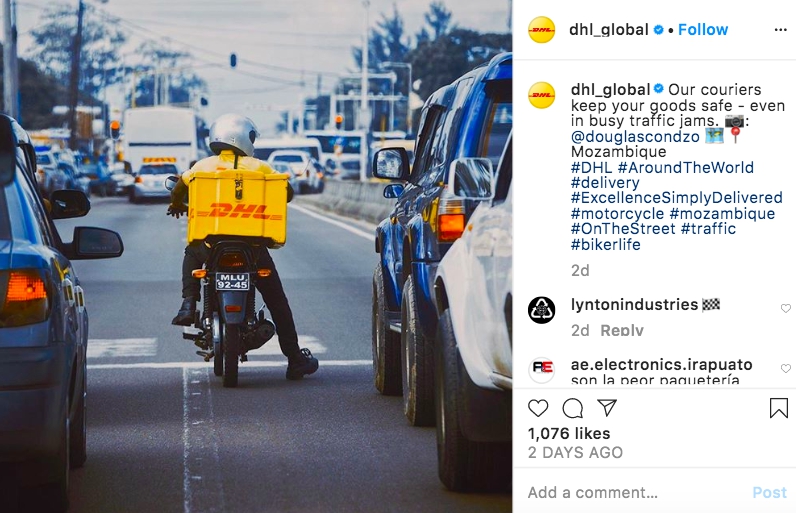 Note: don't use more than 2-5 emojis per post. Otherwise, the caption will look bulky and overwhelmed, and a user loses focus.
Next, I'll tell you several hacks on how to write Instagram captions with convenient line breaks between core ideas. This trick is a must to make a long caption visually pleasant readable.
Instagram caption aesthetics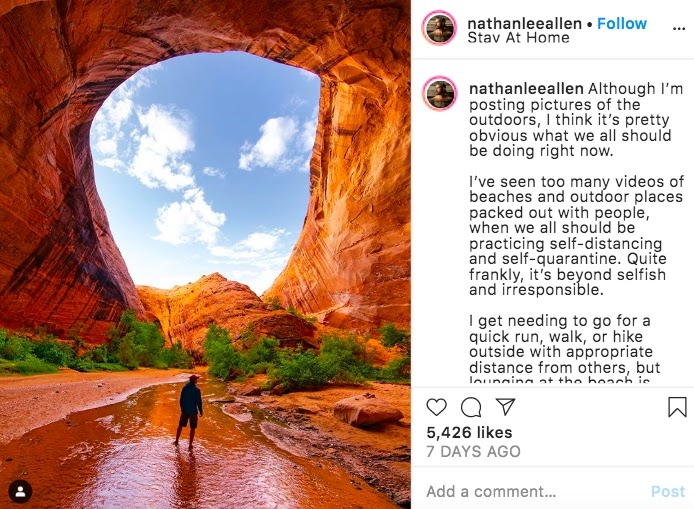 If you've ever tried to make line breaks in-app, you might get crazy. I recommend you to organize your text desktop not to turn grey. That's easier than you think!
#1 Line break on Instagram with symbols in-app
Type the caption right in the IG app;
Tap on the "Enter" or "Return";
Add a symbol – period or emoji;
Tap on the "Enter" again;
Begin your next statement.
There also two more options.
#2 Make a line break via brackets
Open Notes or a text document on your phone or computer;
Type the text of your copy;
Paste these [⠀⠀⠀⠀⠀⠀⠀⠀⠀] invisible spaces when you need to skip a line;
Remove the brackets;
Copy the text and paste in the IG caption.
Well-done!
#3 Skip a line via online services
Numerous online tools are suggesting that you type a caption for Instagram just as you want it to look like. You can even use bold and italic fonts in your Insta copy! Then simply copy the caption and paste it to Instagram.
You can google these tools like "add line breaks Instagram." This one I've found is called apps4lifehost, that's how it looks like: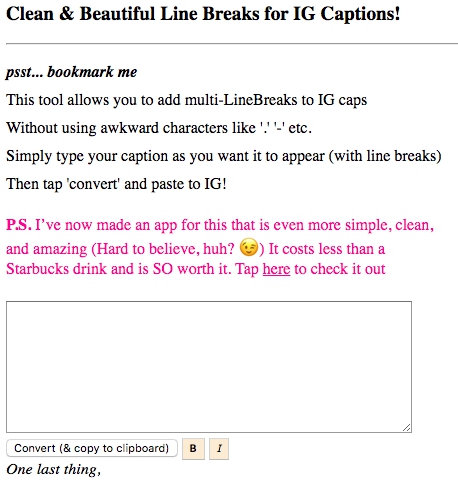 My final thought
Following the rules I collected in this article will help you to create an eye-grabbing and engaging caption. Remember that well-structured and brief copy and a bit of humor will attract new followers. How to write a caption on Instagram photo? Simply use:
line breaks;
emojis;
hashtags;
CTA.
Let's produce only five-star Instagram content! Please share your insights in the comment section below.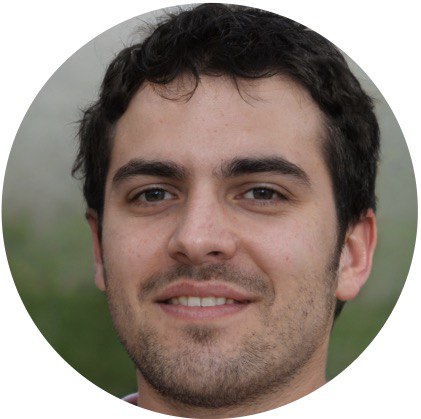 Written by
Zack Pothier