30 Instagram Direct Message Templates for Your Business (Part 1)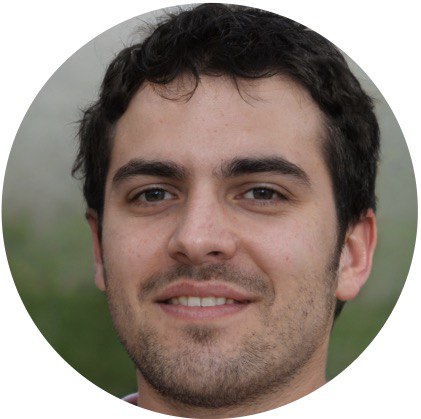 Instagram has long ceased to be a funny pic platform for bored teenagers. With every passing year, it becomes more and more tailored to business needs. Instagram masterfully intertwines paid ads into regular content without losing its initial spirit of joyfulness. Here brands don't intrusively sell, they expose themselves and explain why they are worth you as a client.
You have no idea whom you can send messages?
No problem, I will give you some ideas, my lovely Instagramer.
Every new follower

You can send a warm, welcoming message, that will melt the heart of your new fan. If you greet him or her well, you can count on likes and comments. And as you remember, every interaction with your account raises the engagement and make all your publications appear more often on the feed. If you are lucky enough, you can even get into recommendations and get a viral hit of likes and followers.
Current followers

If you run a business on Instagram, you already know what you can offer. Discounts, news, updates, sales, and every newsworthy event that will make your followers buy the service or product. If you starve for popularity and fame, you can send messages with your life or blog updates and attract the attention to your publications.
List of Instagram users

Oh boy, the no limits for your promotion. Models can find photographers for collaboration. Food bloggers can find restaurants for collaboration. Musicians can find singers for mutually beneficial projects. Anyone you can imagine can be reached via Instagram Direct.
Communication via Instagram DIrect is highly effective, coz the open rate of the messages is incredible – 88,6%. That's why it is considered to be on the most responding tools for Instagram promotion.
Why It's a Necessity to Leverage
Instagram Direct Message in 2019
We all know it's possible to promote your brand with Instagram posts and stories yet only the minority go personalized. Ads, posts, likes, comments, and the rest of tools are great to get yourself noticed, but they don't convert much. The most powerful feature that drives real traffic to your website and encourages followers to buy your product is Instagram Direct.
Instagram Direct was not intended for business purposes, but what messenger was? Thousands of brands are developing chatbots for their pages on Facebook, and they work quite well bragging of a 98% open rate and a click-through rate between 15% and 60%. Don't you find this impressive?
Facebook Messenger holds the 2nd place among the most popular messaging apps with its 1.5B of monthly active users (the 1st is WhatsApp). Instagram isn't the messaging app, but it would beat Skype, Telegram and Viber and win 5th place if it was present in this chart. Instagram DM has 375 millions of monthly active users, and you just can't ignore such a large audience.
30 Instagram Direct Message Templates That Convert
You may send messages based on these templates when you need to inform your followers about anything related to your brand, introduce them promotions, or just get in touch with them. We will briefly mention when and to whom you need to send this or that template. So let's say we run a company called "A&A" and kick off our sales campaign!
Note: These are only templates, not ready messages. This way, you need to fill some parts by yourself to adjust them to your brand. We will highlight parts that require customization in
BOLD. Also, discounts are just a guess, so you can freely change 30% to 20% or whatever. Plus, you can replace a link to your website or the list of products with any other link.
5 Welcome Templates
When: anybody followed you.
To whom: to your most recent followers.
Hi and welcome on board! Hope you enjoy the A&A Instagram community. We guess you might be interested in our products, so here is the (LINK) to our website.
Hi! Thanks for taking your time and following A&A. We truly appreciate it and offer you a welcome discount — 5% on all orders over $100. Here is your individual promo-code: *******. The discount is active until XX.XX.XXXX, so hurry up and make your choice right now — (LINK).
Hello, new follower! How are you? This is a good day and we would like to present you our new amazing product with 30% discount. Check it out on our website. (LINK)
Hi there. I noticed you're into (your industry). I'd like to improve my product (service), so I would appreciate if you go through this small quiz. Of course, not without a little reward of a $25 off coupon code. This will take no more than 2 minutes. So, here is my question? (Question). Answer options: (Include 2-3 answer options to conduct a survey).
Hi! We've just got a notification that you followed our Instagram. That's great, thank you. We won't let you down and will be providing only the best possible content on our page. However, if you have any questions, feel free to ask us here or in comments. For more information visit our website (LINK).
5 Update Templates
When: you launched a new product, updated your website, changed the pricing policy, etc.
To whom: to all followers.
Hi! Happy to see you're staying with us. However, we want to inform you that we've just redesigned our website and made it more convenient for our customers. Check it out and tell us what you think: (LINK).
Hot news! A&A is happy to present our new product line. Our new products were tailored to the wishes of our followers, so you will definitely enjoy it. Go to (LINK) and pre-order for at a reduced price. An offer is limited, only first 10 items are available with a discount.
Hello! We raise our prices for a new collection from XX.XX.XXXX. So if you planned to purchase something from us, it'd better do it right now. Don't miss the opportunity to order your dream (name of a product or service) at a reduced price!
Hey there, we A&A updated the working hours of our shop in (City and address). It's is working from 9 A.M. to 10 P.M on weekdays and from 11 A.M. to 8 P.M. on Saturday starting from this Monday. Sunday is a day off. See you!
Attention! We launched a free tool (service, app, etc) that will make your life easier. (or PURPOSE — boost your sales, help to grow your business, lose weight — anything related to your brand benefits to end users.) Click here (LINK) to sign up and try it now.
5 Promotion Templates
When: you want to increase your sales in a long-term.
To whom: to all followers or to a custom list of followers (those who are more active or are apparently interested in your product/service)
Hello! Always wanted to join us but was scared off by paid-only subscription plans? Now you have a chance to try our services paying nothing. Take advantage of our new offer — 3-days free trial (or any other trial). It includes the full pack of features, so you can easily decide on the most suitable paid plan after its expiration. Enjoy!
Hi! We remind you that we have a free app available for iOS and Android. Make your purchases there anytime anywhere. Download app — (LINK).
Hello my friend! Happy to say you that we launch a new lifetime subscription plan for $XXX. Now you can enjoy A&A services for the one-time payment! Learn more about the terms (LINK)
Greets! We noticed you're our quite active follower, so you'll be likely interested in our blog and Facebook. We post there more extended posts with more information you may need. Check them out: (LINKS).
Hi there. From XX.XX.XXXX we start our new loyalty points program. Purchase one item — get up to 10 points. If you reach 50 points, you can claim your gift. Participate and win amazing prizes from A&A!
5 Discount Templates
When: you want to increase your sales in a short-term.
To whom: to all followers or to a custom list of followers (those who are more active or are apparently interested in your product/service)
We offer a discount up to 70% off everything in our online store. Visit our website (LINK) on XX.XX.XXXX and buy at amazing prices.
Hi there. Good news for you: fall 2018 sale is officially kicked off! Want to see which products have gone on sale? Go to our page (LINK) and read our last post.
Only this weekend! Our bestseller is available at the price of mind-blowing 90% off! 567 customers are already purchased (the product), so come along and order, too.
Limited promotion! Only from XX.XX.XXXX to XX.XX.XXXX you can buy 2 items and receive one more for free. Don't miss the chance, follow this link and choose your best (PRODUCT)
Hi! Free shipping for all orders starting from $150 from now until forever. But only a week you can get an advantage of free shipping for all orders starting from $100! Want to order? Welcome to our website (LINK).
5 Feedback/Survey Templates
When: you need your customers opinion on any issue.
To whom: to all followers or to a custom list of followers.
Greets! What do you think about the product XXX? Your opinion is important to us, please, leave your little review under our today's post.
Hey! We would like to conduct a little survey to make our products better. Answer these 3 simple questions and send us the options you choose. (QUESTION) : 1. (Option 1), 2. (Option 2), 3. (Option 3), etc.
Hi pal! We want to be sure our content is useful for our followers. Please tell us: Do you enjoy our content? 1. Yes 2. Yes, but it can be improved 3. Not much, only sometimes 4. No.
Hey there! This is N.N from A&A. I know you're keen on (something related to your business niche) and would like to ask you about your attitude to these niche tendencies (mention tendencies). It will take just a minute of your free time. Have a productive day!
Beware: new arrivals are coming soon! And for now, please assess our last collection from 1 to 5 (not necessarily collection).
5 Reward Templates
When: you want to throw a contest or reward your customers for something.
To whom: to all followers, to new followers, or to a custom list of followers.
Hello! We arrange a little contest for our customers. Want to participate? Follow the steps below and get the prizes. 1. Like our last post. 2. Comment on it. 3. Add the screenshot of our contest post to your own post and tag us. 4. Wait one day and we will choose the winner using a random number generator. Only 2 prizes are available!
Hi! You have just entered our top-5 active customers. Thank you for your support. We really appreciate it and offer you a 20% discount for the next purchase. Have a nice day!
Oops! Our website was down for 3 days, so you couldn't access it. We want to fairly compensate these inconveniences and offer you a 10% off promo code (PROMO CODE) for the next order.
Attention! We prepared a small Christmas gift to our followers —a one-time 10% discount on any service booked in the New Year. Use it wise and thanks for staying with us.
Hey there, newbie. We value our follower's attention and prepared a little personal reward for you. Claim it here: (LINK)
5 FAQ Templates
When: you need to explain something to a bunch of users.
To whom: to a custom list of users.
Hi! You recently asked us a question in a comment under one of our posts. If you have any more questions now or in the future, visit our FAQ page. (LINK)
Hey friend! Since we've updated our website, the process of ordering slightly changed. We keep you in the loop and send you our new FAQ page with the detailed explanation on how to order from us now. (LINK)
We proudly inform you that we launched a new mobile app. Download it from the Apple Store (LINK) and Google Play (LINK). Also, we updated our FAQ page adding new answers regarding our new app.
Hi! You got this message because I realized that too many people ask me (QUESTION). You could also be wondering about this, so I'm sending you answers to our frequently asked questions.
Hello there! Hope you are well! Just a quick message, go to (LINK) and take a look at free tips on (place a topic related to your tips — example: how to grow your business / how to clean your sneakers / how to choose a smartphone), if you still haven't seen it. Have a nice day!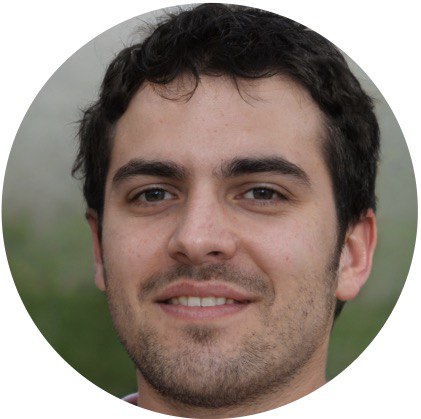 Written by
Dmitry Y.