Instagram for Dummies. Architects: Case Stories. (Part 2)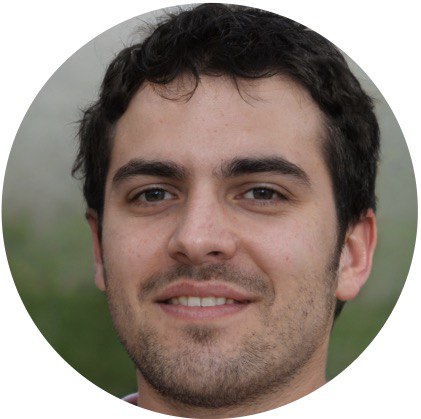 Let us review 5 most significant Instagram accounts of modern architecture companies, that are known all over the world by its monumental, ambitious and magnificent work. We hope you will find great inspiration for your company promos. Enjoy!
Overview
Modern society is obsessed with Instagram – one of the best visual social network service full of potential clients and fans of your work. The majority of architecture accounts have an enormous potential to gain a huge number of Instagram followers, cause people adore the artistic and unusual design. Take a detailed look at the following Instagram accs, and get a hang of ideas for your future promos.
1. FOSTER + PARTNERS
Foster + Partners is a global architectural and design company that has worldwide practice and a global reputation. The guys who have made reconstruction of the Reichstag building in Berlin and Trafalgar Square in London, built 30 St Mary Axe, London Bridge City and a vast number of worldwide recognizable buildings. One of the most influential European companies shows a great example to follow.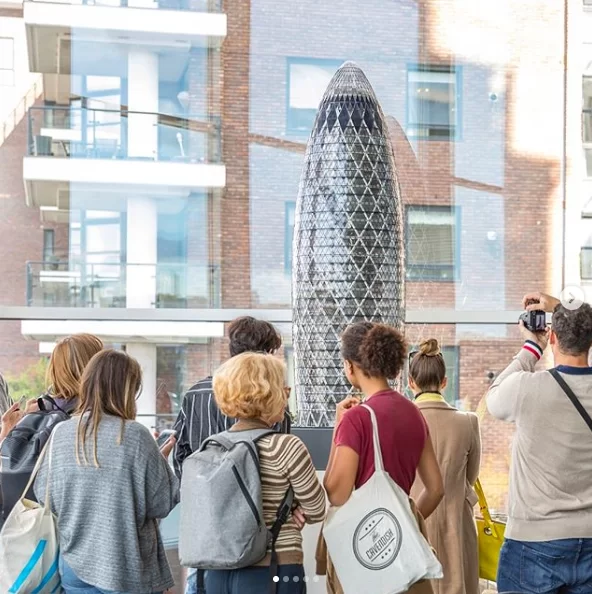 Foster + Partners account has 167 000+ active followers. It's a broad-ranging newsletter of the company's news and designs. The overlook of massive buildings is gently combined with details of indoor design, sketches, and personal photos of employers. There are always a lot of people in the publications, that's why the account looks very lively and professional. We don't know if they are using any Instagram bot or trying to find the best time to post on Instagram, but the results are really impressive. A huge society constantly likes and comments publications.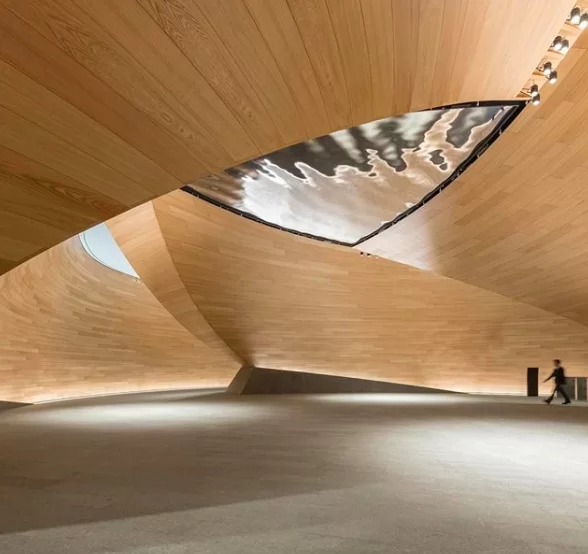 2. GENSLER ARCHITECTURE & DESIGN
The winner of the annual rating of top 100 architecture companies in the world – Gensler Architecture and Design has its own popularity on Instagram. The account has 77 000+ followers. The company presents to the followers a competent design forecast, future trends and self-made philosophy of design. It's a magazine of strong last projects full of smart design concepts presented for global companies like Adobe, The 21st Century Fox, Etsy etc. Gensler publishes inspiring workplaces, great headquarters offices, and unusual retail projects. The account looks very professional, inspiring, homy and pretty to look at. The headquarters buildings tell the one-of-a-kind story about history, community, and relationships. Gensler renovates client's offices providing an environment that empowers people to participate, encourages a sense of community, and inspires exploration. An amazingly talented Gensler team creates a significant Instagram acc to admire.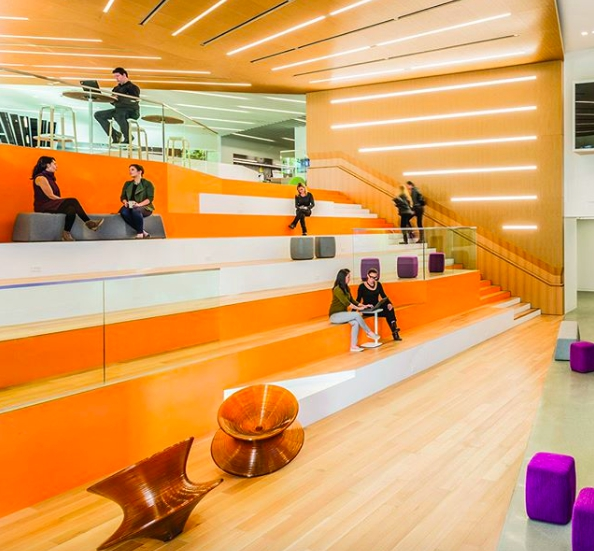 3. PERKINS+WILL
Another architecture corporation that is a member of the top 100 architecture companies in the world. PERKINS+WILL Instagram acc has more than 42 000 followers and it's a great example of how office everyday life pictures and company's values are combined with ambitious and splendid design work. The account is full of cute photos from 'Bring Your Child to Work Day', charity work and compliments to summer interns. The presented strategy brings follower closer to the process of making great architecture work. It greatly increases brand loyalty and clients trust.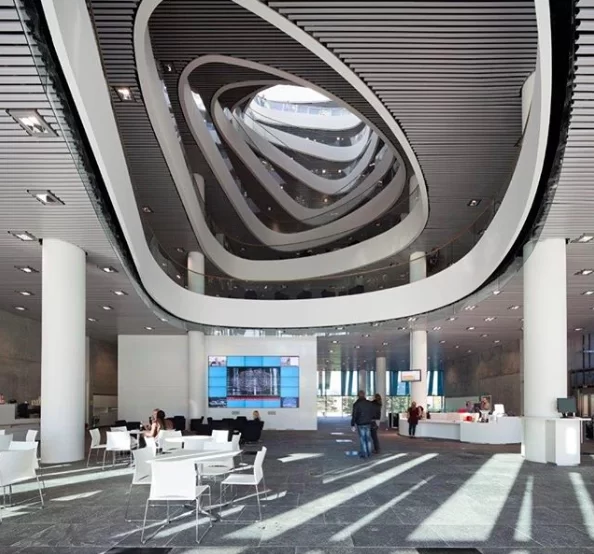 4. HOK NETWORK
HOK is an American an engineering, design, architecture, and planning firm with 24 worldwide locations. Another successful mixture of polished and unpolished material. Instagram acc presents amazing architecture achievements to more than 16 000 followers. The key point of their strategy is to show the ingenuity and uniqueness of the company's architecture work.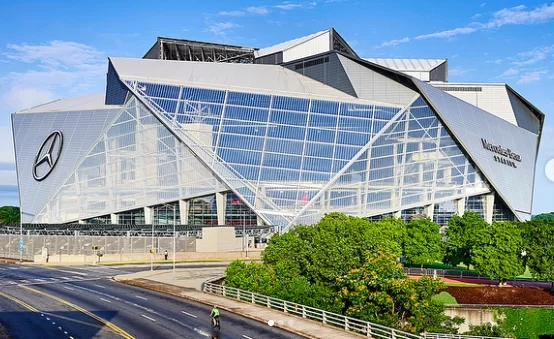 The account is made as a professional portfolio, captures the attention of architecture fans and shows the taste and possibilities of the company.
5. WHITE ARKITEKTER
Young and ambitious Scandinavian group of architects presents an unusual way of design to 14 000+ followers. It is the biggest firm in Scandinavia, with 900+ team members. A mixture of past, current and future architecture projects presents a modern concept of Scandinavian design to the worldwide market.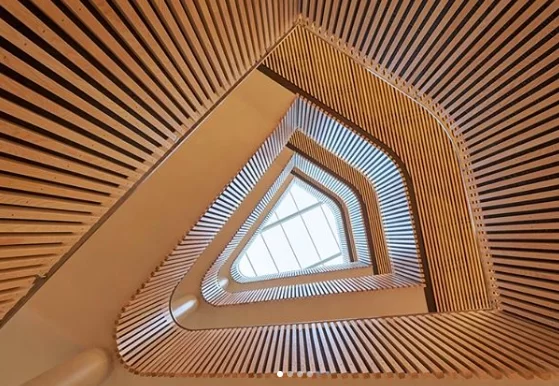 White Arkitekter account is a great statement of architectural vision. It shows the potential of the company, strengthens the position on the market in the eyes of potential clients. Modern, minimalistic, environmentally adjusted and multifunctionalized buildings are represented on Instagram acc of White Arkitekter. Mindset and worldview of the company are strongly marked in the promos. The fair attitude of the company earns followers confidence.
The presented companies are huge architecture market players. Instagram accounts inspire followers, attract clients, increase brand loyalty and status. They provide detailed photos of successful projects and try to be closer to the client. Hope you will find their accounts useful and applicable for your promotion on Instagram.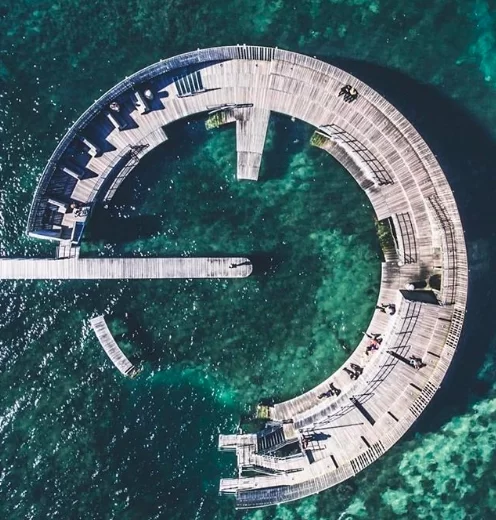 Are you a newcomer at the social media marketing? Is it urgent to know how to get followers on Instagram? Or maybe you eager to know what are the main mistakes in planning high-convertible promos for architecture companies?
Check out the following practically applicable help guide here.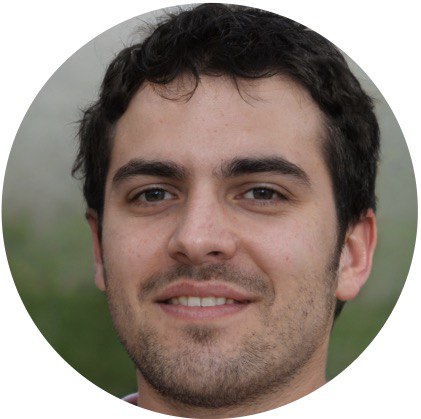 Written by
Dmitry Y.