Stop, You Are Using It Wrong! Hashtags Research
Effective date: 13/12/2021 09:23:59
Around 67% of the posts on Instagram contain hashtags. That's a huge number taking into consideration that, for Twitter, this number is about 40%. That proves that hashtags are an extremely popular tool for promotion on Instagram.
It's free, it's legal, it's efficient. And they boost post's impressions at least by X3. That is what you need, right?
To make sure that hashtags do work, let's compare the statistics of my recent posts on Instagram
Before
and
After
the hashtags use: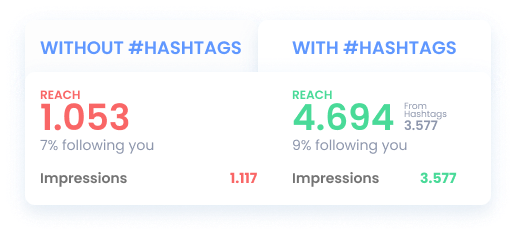 Let me be honest with you: You can't get these results without "a helper". I use Hashtag Generator to have trendy and up to date hashtags for every post. It automatically generates lists of hashtags; all I do is copy and paste to my publications. Easy-peasy, man!
Ok, and what do all these numbers mean? These are:
Reach – how many unique users saw my post;
Impressions – how many times my post was on display.

Usually, tested and proven Hashtags generators start at 7-15$ per week. But...
The Hashtag searcher I review in this guidance is free.
Your savings = 60$!
Read my pro-tips to the end to upgrade your hashtags experience or try the Generator now without explanations. The issue is the service won't be free forever so don't miss a single minute to try!
My investigation
Before passing to practical tips, I want to inspire you with real metrics I have recently examined in one of my IG accounts. Yes, the numbers don't hit millions, but they are genuine! And you should mind this account counts just 5K followers. Nevertheless, 62,5% of the impressions I got thanks to hashtags: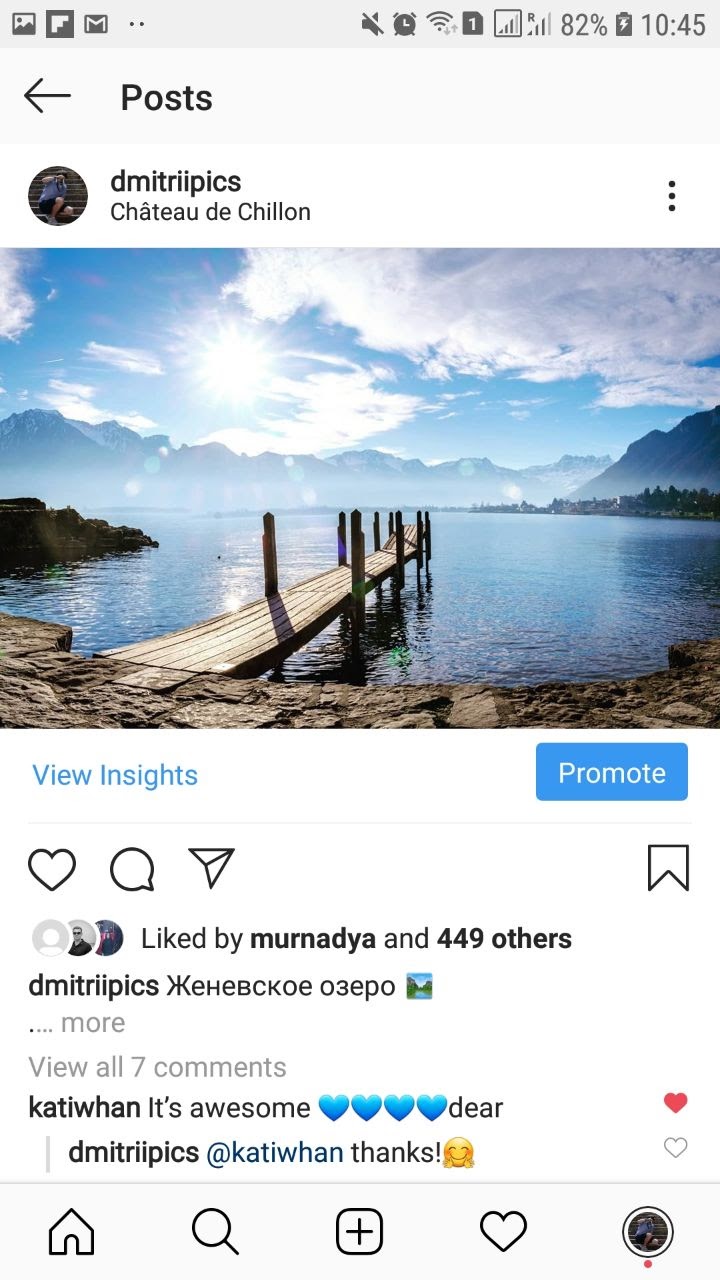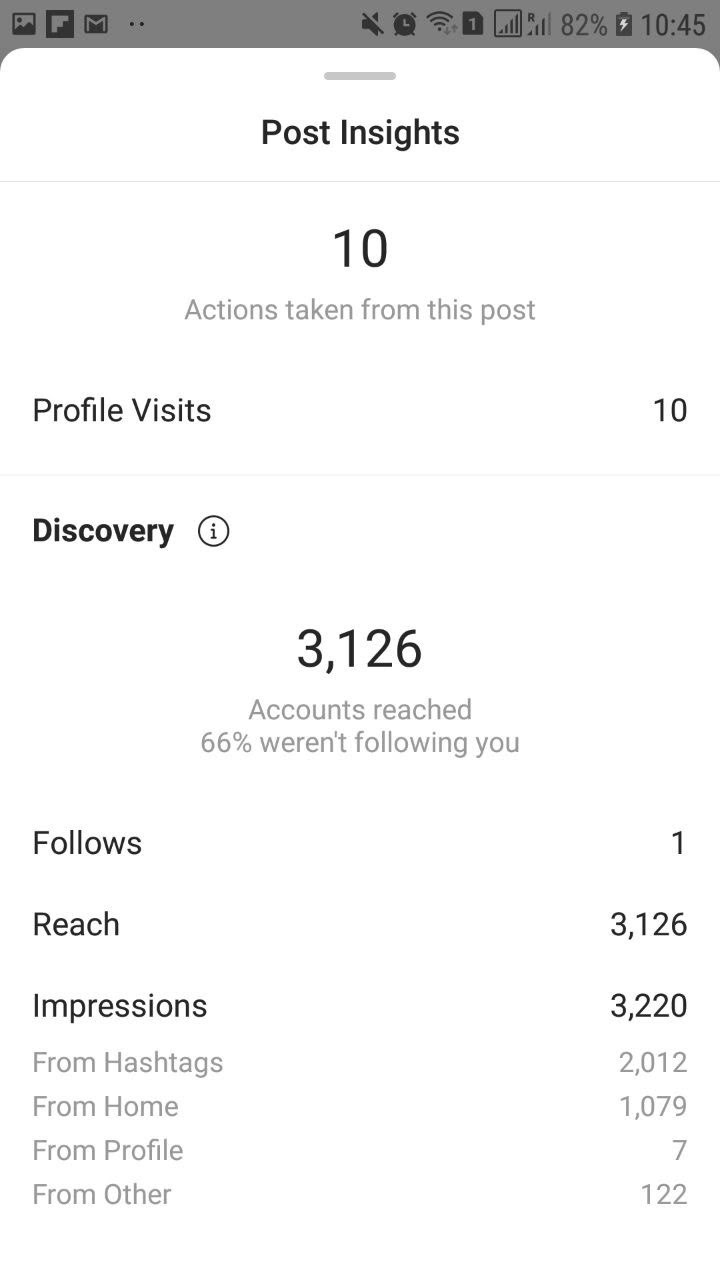 I'm entirely sure if you follow my tips, your results will be even more impressive and fast. I got this mine in 3 days after posting. Hashtags have beaten Instagram algorithms, and my post has become more discoverable! Let's figure out why.
Tips & tricks
The secret to success #1 - Time on display
Which post will get higher reach: the one that is visible in TOP for a couple of minutes or the one that is on display for several days? Surely, the second!
Thus, a super-effective clue is based on the hashtags 'active time'. Most popular hashtags make your post visible for a couple of minutes maximum, less popular — for a couple of hours, rare tags — up to a couple of days.
How to determine this Time in the feed?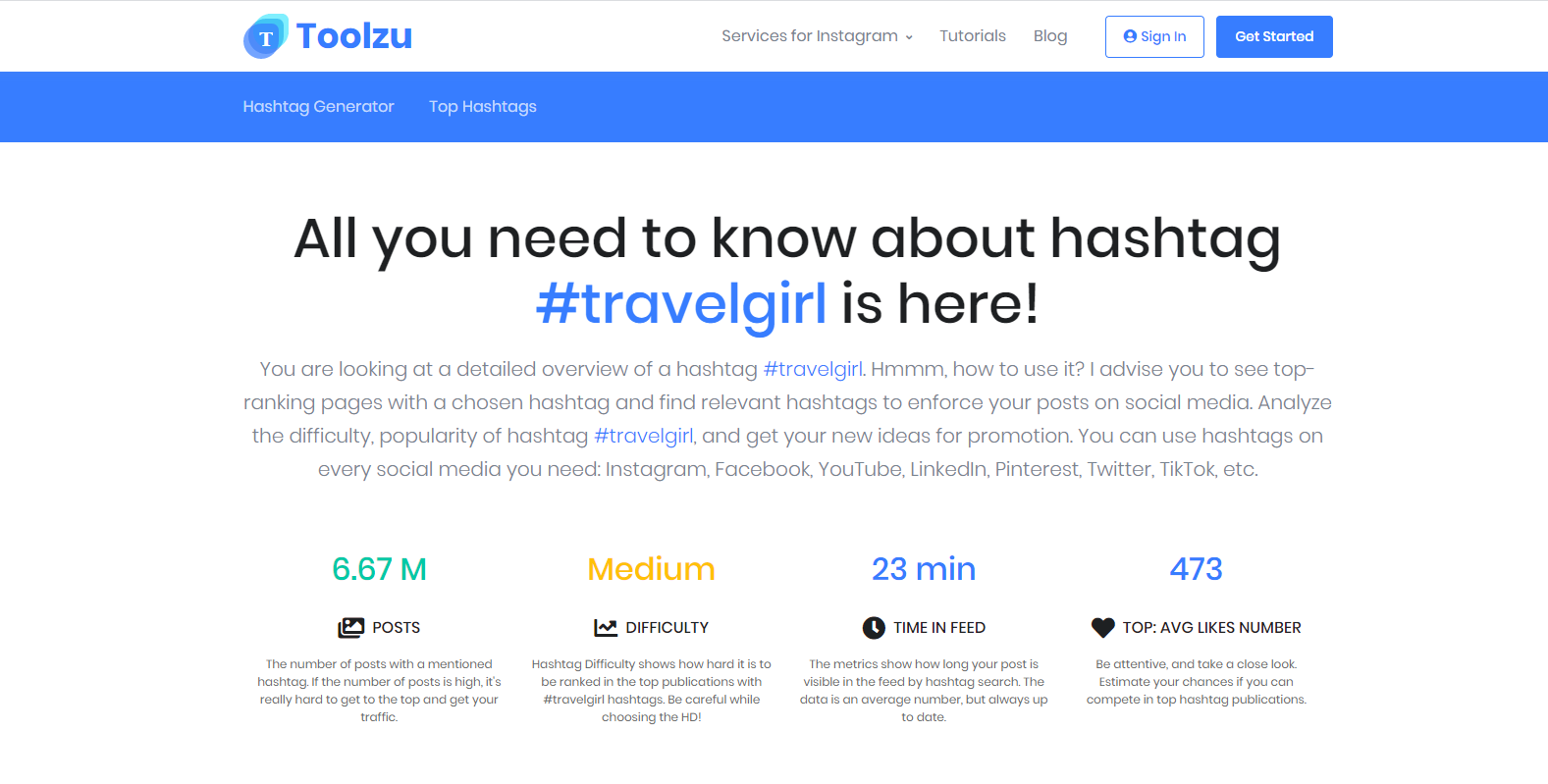 The improved statistics on each tag lets you view the approximate Time in feed – no guesswork needed. Also, follow this strategy:
Add primarily popular hashtags (1 mln+ posts).
In 15-20 minutes, replace these hashtags to less popular hashtags (50 tsd - 1 mln posts).
In a couple of hours, replace these ones to the most specific, rare tags ( up to around 50 tsd).
The secret to success #2 - Specific hashtags power
These are the tags of narrow specifics. They help businesses and bloggers/influencers to become 'easier-to-be-found'. And, as you've learned from the previous point, they work for a longer period of time.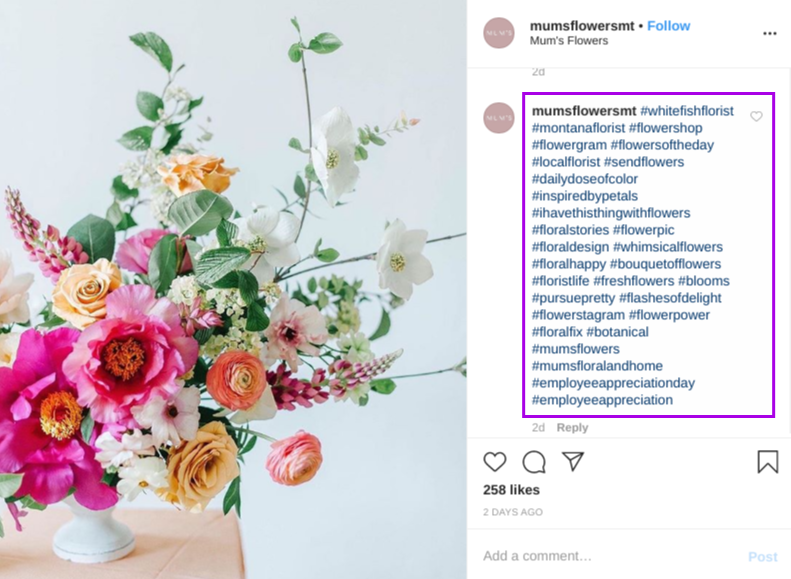 How to determine niche hashtags?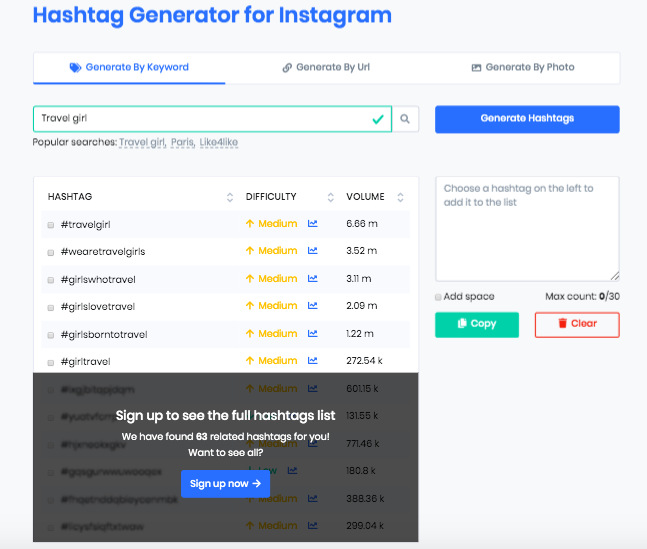 Low difficulty hashtags = niche hashtags
When choosing them, getting to the TOP and Explore section is Easy!
That is what you should remember.
The secret to success #3 - Use hashtags tied to a location
If you represent a business, make a list of specific hashtags by the services you offer and location-focused hashtags. You also need to add some hashtags written in the local language, not just in English. For example: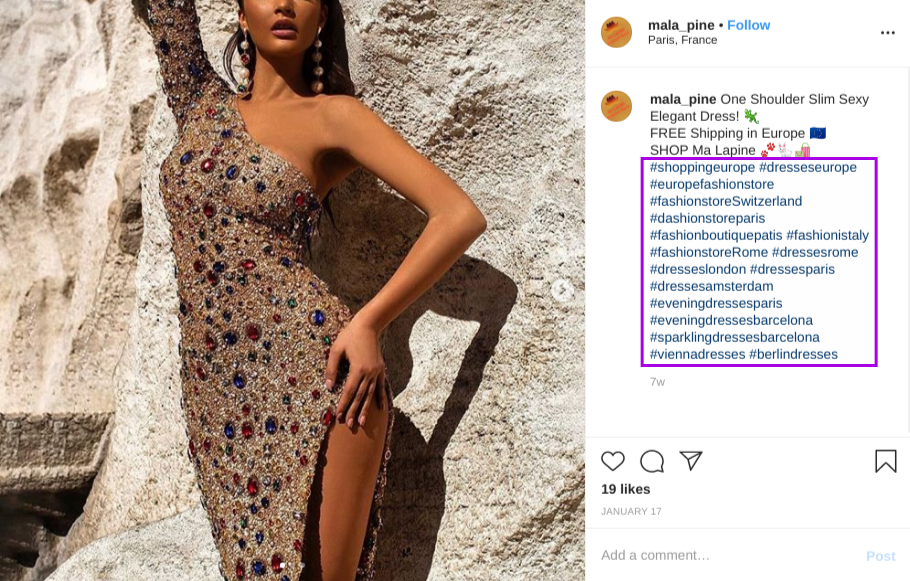 How to find hashtags for foreign locations?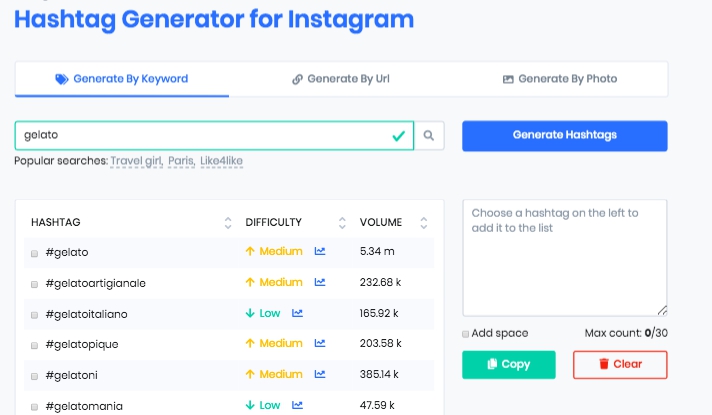 Multi-language search is a great solution if you promote on foreign markets or all over the world. When setting aside a Gelateria in Rome, mind that locals don't use English much for a hashtag search.
Cross-language Hashtags database is beneficial for SEO and international promotion.
The secret to success #4 - Bypass banned hashtags and escape shadowbanning
Instagram team swear that they do not practice shadow banning as a sophisticated way of punishment of rebellious users for using 30 hashtags. But when manually applying hashtags, you are likely to add one of the banned hashtags – that is how many users face a sudden drop in engagement. The lists of banned hashtags are hard to find so that the proven way is utilizing Finders of Hashtags.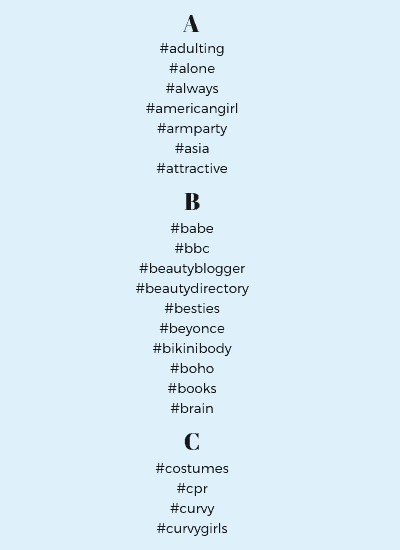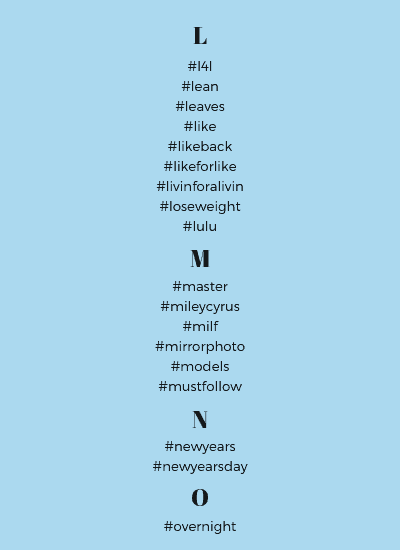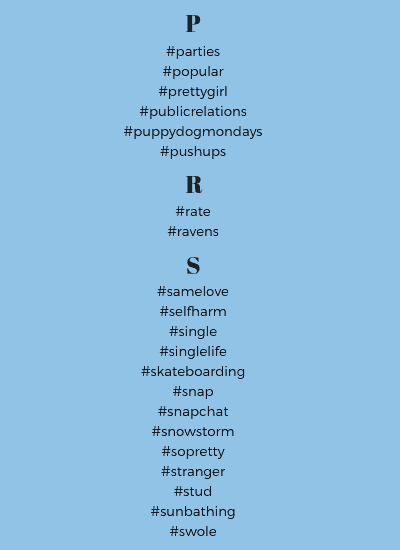 How to pick legal hashtags?
Use Hashtag finders and similar reliable services. They exclude banned hashtags from their constantly updated database.
APPLY LEGAL HASHTAGS
The secret to success #5 - Factor in behavioral aspects
When you attract an interested audience through hashtags, they are more likely to interact with your posts (if they like it): likes, comments, follows, shares. That boosts the engagement, activity, and your post automatically goes to the Top Post by a hashtag search and goes to users' Recommendations more often.
!Bonus tip!
If you prepare a commercial post with such hashtags for business, leave a call-to-action and a link to your profile. When users see your post in Recommendation feed, they are more likely to click the link rather than scroll up and click profile. This is how a jewelry store does it: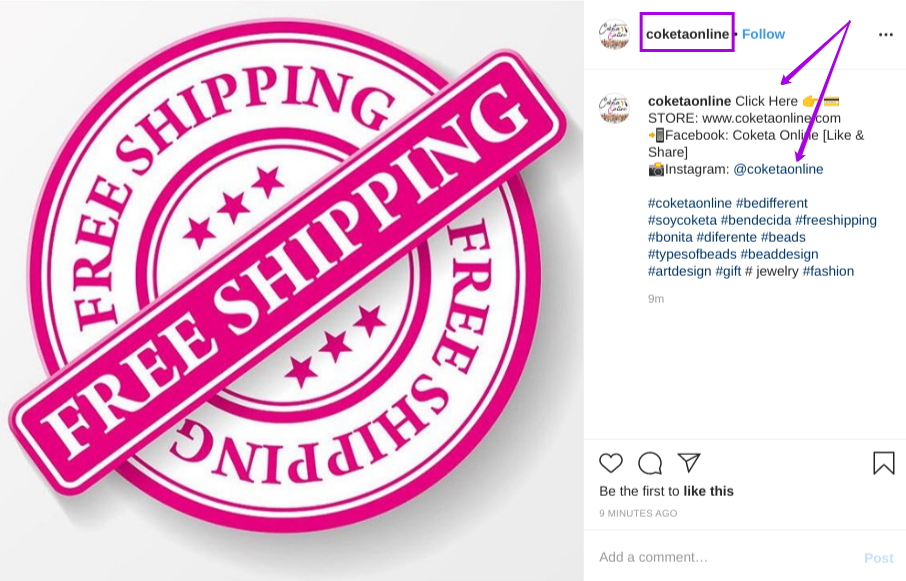 My last word
Responding to questions raised, yes, hashtags work, and they remain to be one of the most efficient methods of promotion. With, it you can increase the reach of your posts several times and receive more recognition .
But the whole success depends only on you and on the way you use them. Do not rely on popular hashtags too much, focus on more specific tags, use my hard-won tips and tricks. Your Instagram success is coming. Fingers crossed!
Was this article helpful?