How to Generate Stunning AI Art for Instagram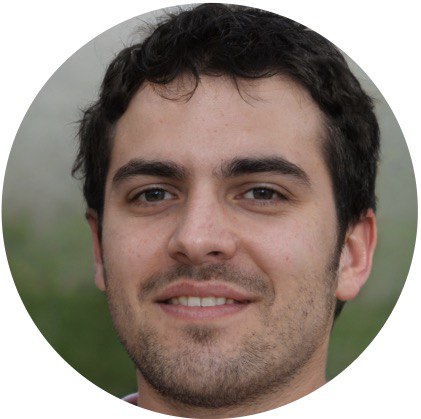 Artificial intelligence has all the odds to become a tech symbol of the epoch we live in. One of its most beautiful applications, AI-generated art, wins contest prizes and now can be officially called a new art style. Let's explore how you can use this awesome technological achievement to make your Instagram account shine.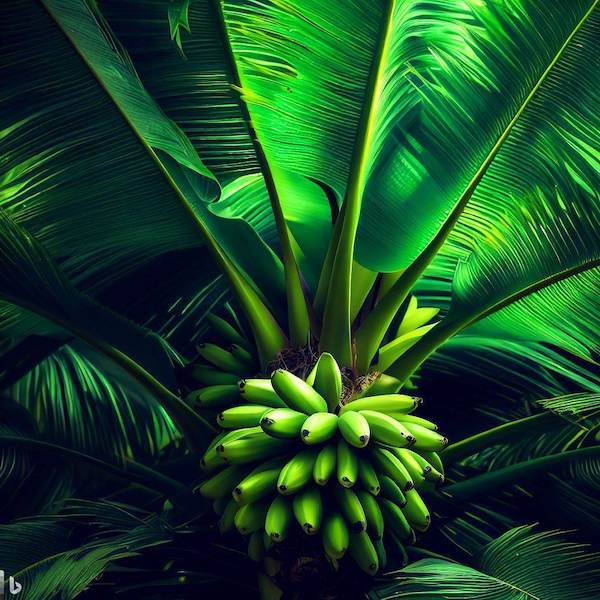 A banana tree by Microsoft's Bing Image Creator

What are AI Image Generators?
Before we start exploring the ins and outs of utilizing the most of the AI image generators' potential, let's take a quick look at what AI image generators are.
Also known as generative models, image generators are software applications that can create new images or modify existing ones.
You probably remember the hype that AI portrait app Lensa stirred in early December 2022. If you're a social media person, your feeds must have been filled with your friends' user pics re-imagined as fairy princesses, animé characters, or futuristic beings.
Another high-profile case involving AI art was a series of fascinating digital portraits of humans an Insta photographer shared on his page, which, as he claimed later, were generated by AI.
These are just a couple of examples of what AI image generators are and how much they're talked about these days.

How do AI Image Generators Work?
To answer the question 'How do AI image generators work?' we need to refer to such fields as computer vision, neural networks, deep learning, and natural language processing. Simply put, generative models can be trained with machine learning algorithms on vast datasets of images to use the available patterns and features and generate new ones.
For instance, if you want to teach your AI generator to create dog pics, you need to build a huge database of dog images. The tool will then learn to create new images by processing these large amounts of data that you provided. This is a very simplified explanation of how AI image generators work.
The most common type of AI image generators is a text-to-image model that creates images based on text prompts entered by users. Here's an example of a prompt: 'a wolf is howling at night with a full moon in the sky'.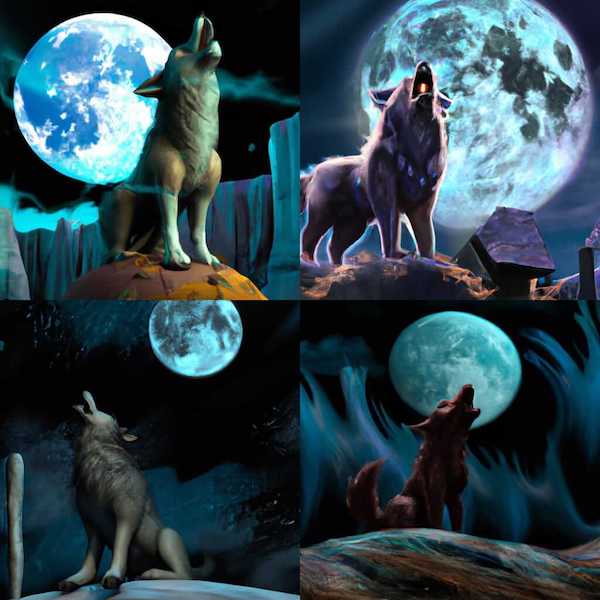 Howling wolf by NightCafé
Benefits of Using AI Pic Generators
Love it or hate it, but AI art has come here to stay. And, as far as the professional ethics is observed, you can leverage the power of this technology.
While in no way do we nullify the professions of an artist, art or game designer, the aid of AI image creation can be immense. Let's consider some benefits of using an AI image generator.
Ease of getting a desired image. If for some reason you need a picture of a parachuting pig, you need to be a designer or hire one to create it. If you have an AI image generator at your disposal, you can get your masterpiece in seconds.
Getting inspiration. Generating creative ideas can be painstaking at times. When you're struggling to produce a design, AI can be helpful by giving you a fresh take on things.
Fast turnaround. AI pic generators can produce large numbers of high-quality images in a short amount of time.
Cost-Effectiveness. Using AI image generators can help reduce the costs associated with manual image creation and editing. If you're not happy with the initial result, you can tweak the image multiple times — and what designer would stand being requested to do countless edits?
Customization. If trained on a dataset pertaining to a specific domain, image generators can produce images that match specific criteria or specifications.
Feeling good. Interacting with these tools is fun, and some image generating interfaces are even called a playground. And you know what? Playing with AI can have a therapeutic effect when your inner child is happy with every new creation.
Best AI Image Generators
AI images generators are popping up like mushrooms after a spring rain. Exploring them is fun, but time-consuming. To facilitate your AI art creating journey, we've prepared a list of AI image generators that are really good.
The three big names are:
Midjourney
DALL-E 2
Stable Diffusion
Midjourney can be accessed via a Discord account. Unfortunately, there's no free version, subscription fees start from $8 per month.
With DALL-E, free credits are only available to early adopters who signed up to use it before April 6, 2023. Newbies that registered after that date have to pay. The starting price is $15 per 115 credits.
With Stable Diffusion, a free web app, you can generate as many images as you like without spending a cent.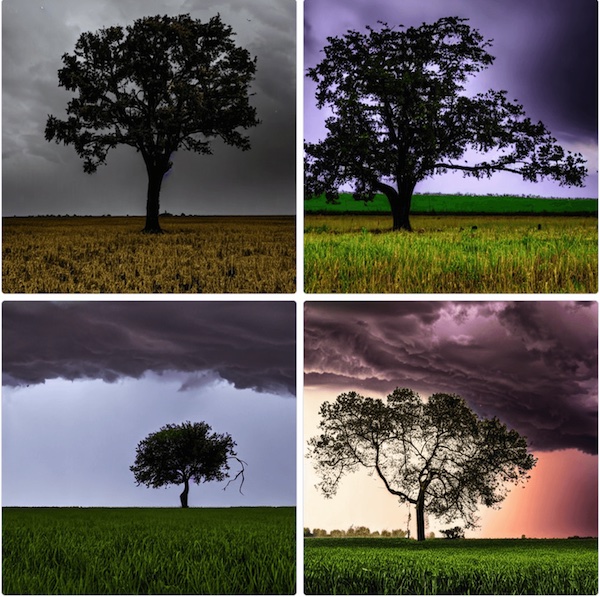 A single tree in the field during thunderstorm by Stable Diffusion
And here are four more tools which, in our subjective opinion, can be rightly called the best AI image generators.
Craiyon
NightCafé
Dream by Wombo
Dream Studio
Craiyon is absolutely free and delivers quite satisfactory results. Get ready for some cuteness, as we played with feline prompts, asking the tool to create a portrait of a black kitten.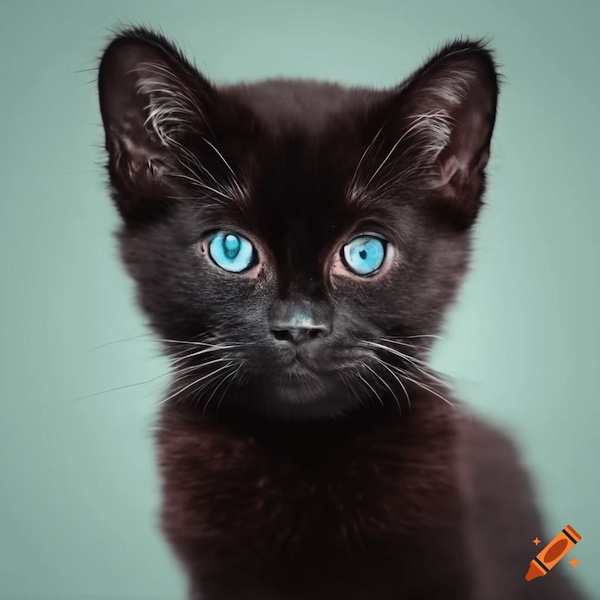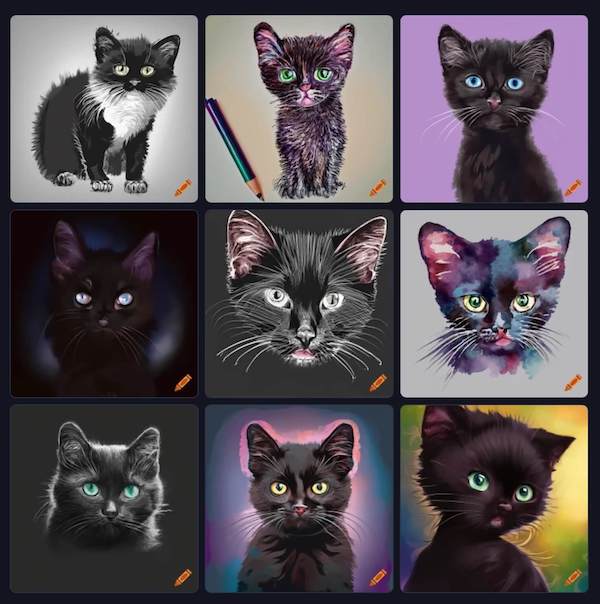 Nice enough to be featured on your Insta account with some cute art hashtags, isn't it?
NightCafé grants you some credits upon registration. Once you've run out of this precious AI art generation currency, the system will offer you options to earn it.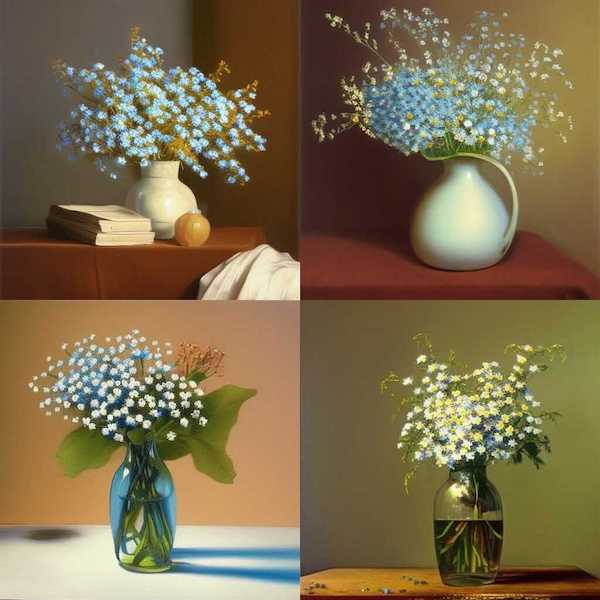 Here's what the model generated for 'a still-life with forget-me-not flowers in a transparent vase, the vase is on a table covered with a white cloth, the room is sunlit'
Not all results were accurate, but after we asked the model to evolve the number three pic which was a more or less exact match, it delivered this: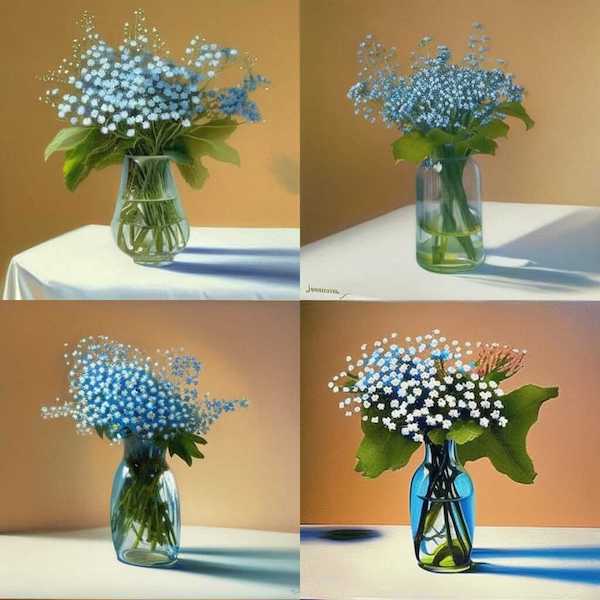 Dream by Wombo offers 200 credits at the onset and a host of various styles, from realistic and horror to gloomy and vibrant. We asked the model to create an image of a steampunk train approaching the station.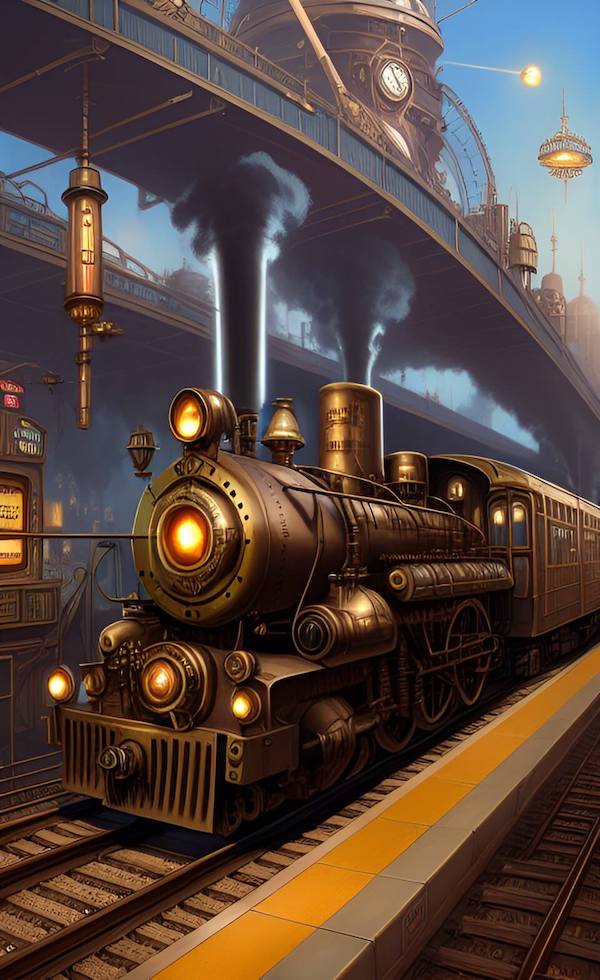 This is what the app delivered after a third iteration. The first two were a bit too flawed, with the train either levitating above the track or missing some parts.
Dream Studio also has a generous free offer. Here's what the tool created in response to our prompt 'a whale in a swimming pool':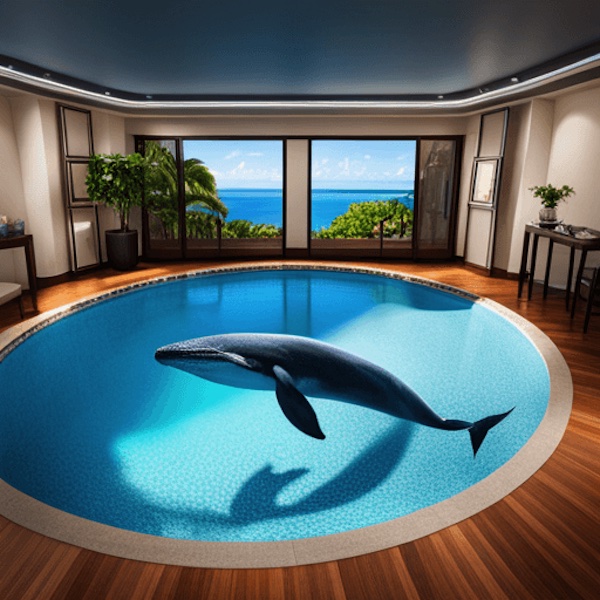 How to Rocket Your IG Art Account?
People have been discussing, admiring, cursing, exploring, accepting and denying AI art generator tools ever since they first appeared and started to deliver relatively decent outputs. That said, as a user of the most creative social media, you ought to post AI art on your Instagram art account. At least once. At least for fun.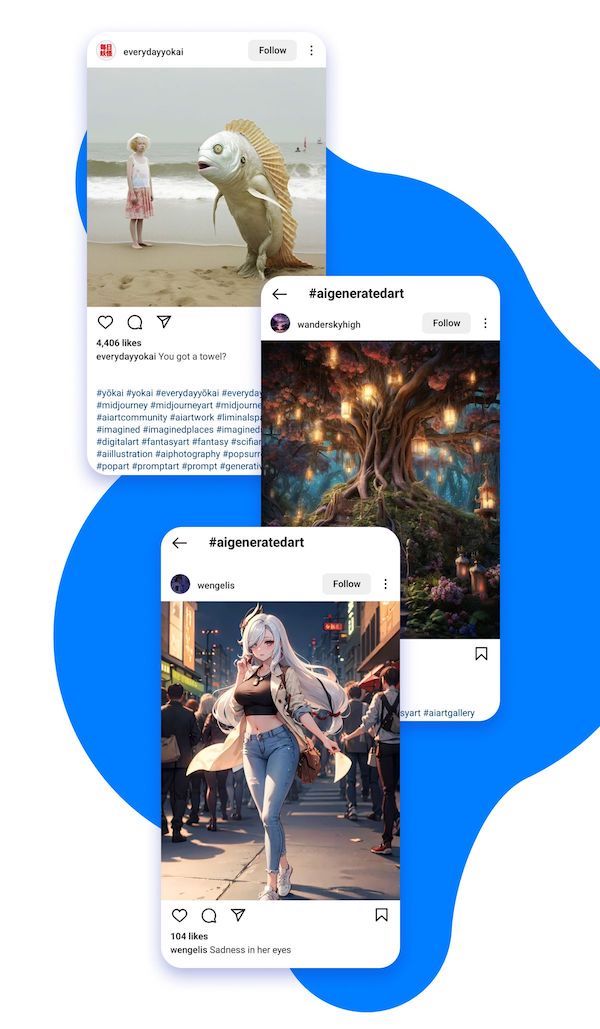 Aside from all this AI image generator related hype, here are a few tips to help rocket your Instagram art account:
Quality Content
The most critical step in jumpstarting your Instagram art account is to ensure that you are creating quality visual content. This means regularly posting high-quality images or videos, using high-quality equipment, and adhering to your unique artistic style.
Consistent Posting
Maintaining a consistent posting schedule is vital to keeping your followers engaged with your work. Decide on a posting frequency that you can comfortably maintain, and stick to it.
Using Hashtags
Hashtags for digital art on Instagram help users discover relevant content. That said, make sure you add both rare and top AI art hashtags whenever you post AI generated art on your Ig account. Using relevant and trending hashtags can help you reach new audiences interested in the type of content you share.
Be specific when selecting hashtags for illustration of your art pics. For example, if you're going to share a picture of geisha, use Japanese art hashtags. If you're asking an AI image generator to create an image of a black sheep sipping beer in an Irish pub, you can use weird art hashtags (no offense intended). 3D art hashtags will be suitable for interior design images or video game settings.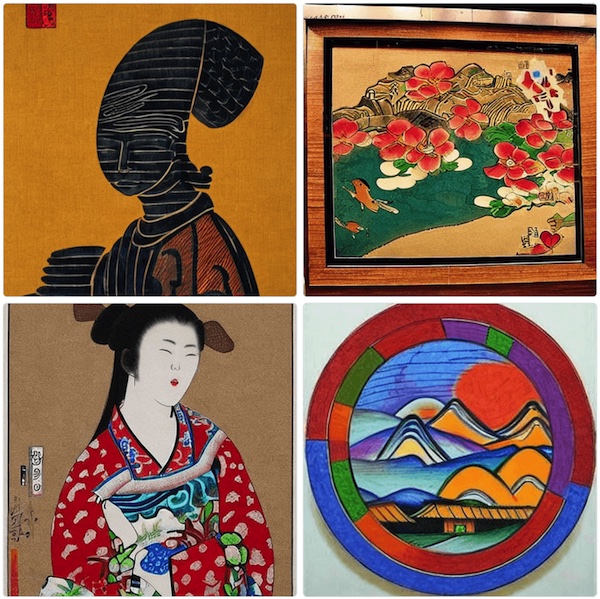 Korean art simulated by Stable Diffusion certainly needs Korean art hashtags
Remember the universal rule for all types of accounts: use a mixture of frequent and rare hashtags, keeping in mind that Instagram only allows a maximum of 30 of them per post.
Increasing engagement
Engaging with other artists can help you build a community and gain more followers. Respond to comments, reach out to other artists, and take part in Instagram challenges to gain exposure.
Storytelling
Sharing your artistic process, inspiration, and progress can create a deeper connection with your followers. Share behind-the-scenes glimpses of your creative process and the story behind each piece.
Collaborations
Collaborating with other artists and brands can expose your work to a broader audience. Tagging or mentioning other users in your posts can help get your work discovered by their followers. Instagram Search tool by Toolzu can help you find and team up with popular artists and influencers.
Best AI Art Hashtags
While creating hashtags for art accounts can be fun, there are situations when your creativity battery is low, or you simply don't have enough time for it. This is where a smart hashtag generator by Toolzu comes in so handy. Moreover, there's something truly inspiring in inventing AI art hashtags with the help of an AI-driven tool.
Care for some examples of what your smart assistant can come up with? Here are some of the best AI art hashtags by Toolzu:
#aiart #aiartcommunity #aiartdaily #aiartlove #aiartwork #neuralstyletransfer #machinelearning #artificialintelligence #digitalart #art_dailydose #artinprogress #artistoninsta #artistprocess #artistsatwork #artistsoninstagram #artofdrawing #artofportrait #artoftheday #artwork #modernartists
Many AI image generators offer options to create art in various styles like cubism, impressionism, futurism, and more.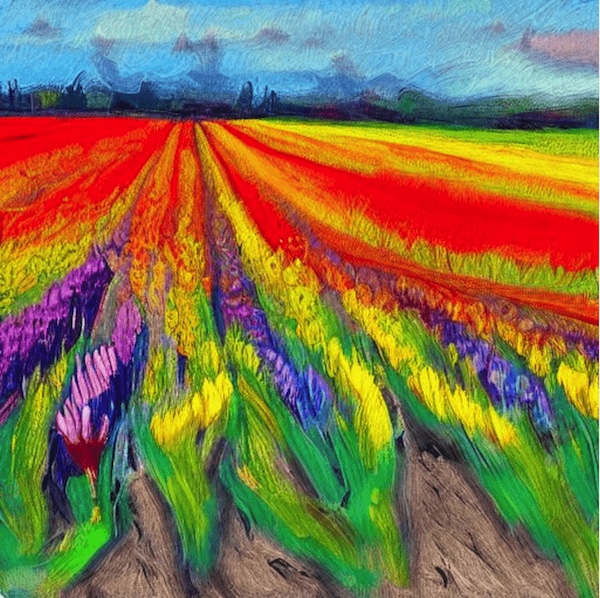 A tulip field by Stable Diffusion
Here are some impressionism tags for you:
#abstractimpressionism #americanimpressionism #californiaimpressionism #contemporaryimpressionism #frenchimpressionism #impressionismart #impressionism #impressionismpainting #impressionistpainting #modernimpressionism #neoimpressionism #photoimpressionism #postimpressionism

You can also tag the AI art generation tool that you used or the original artist who inspired your artwork. Was it Van Gogh? Or Monet? Or Vermeer? Try the Toolzu hashtag generator to create tags and mention your favorite painter!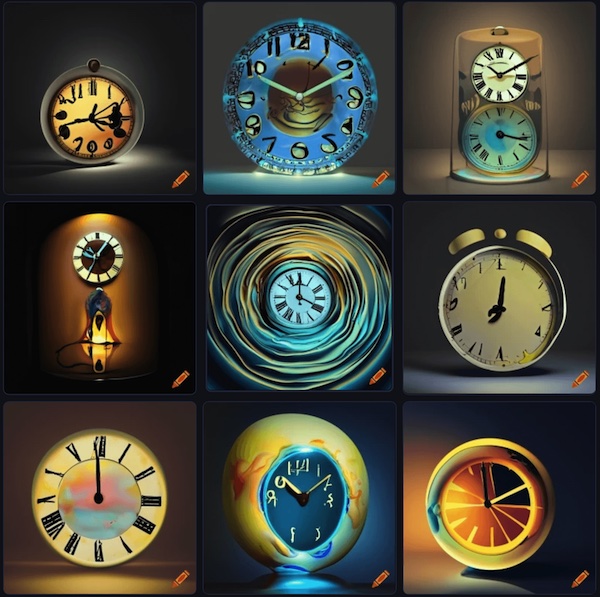 Dali style melting clock by Craiyon

Want to share some cartoon style pics by AI image generator?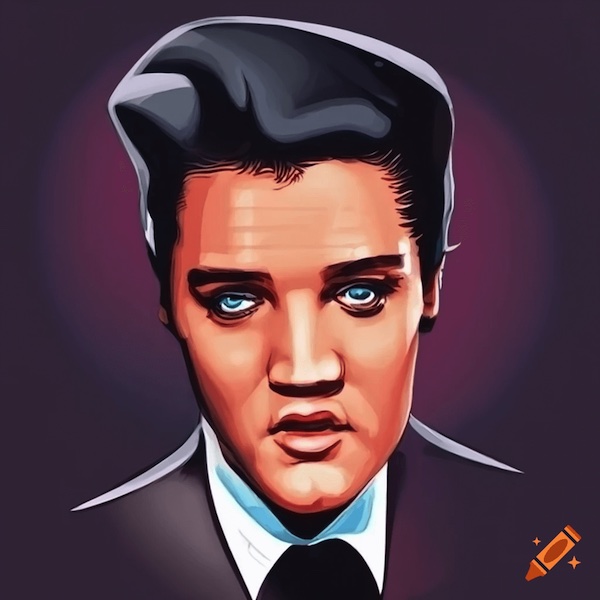 Use relevant hashtags:
#artcartoon #cartoon #cartoonanimation #cartoonart #cartoonartist #cartoonarts #cartoonartstyle #cartoonartwork #cartooncharacter #cartooncharacters #cartoondesign #cartoondrawing #cartoondrawings #cartoonillustration #cartooning #cartoonish #cartoonist #cartoonistsofinstagram #cartoonportrait #cartoonprofilepics #cartoons #cartoonstyle #cartoony

Final Thoughts

Generating AI art for your Instagram involves selecting an AI art tool, choosing an art style, generating an artwork and sharing it on Instagram with appropriate hashtags to reach a broader audience. Use AI generated art hashtags that resonate with your account and specific images that you share.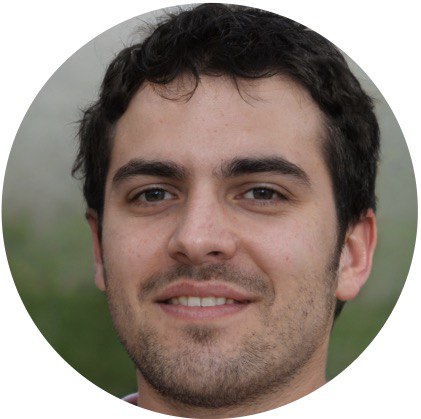 Written by
Alex