How Do Hashtags Work On 6 Social Networks+Case Study
Effective date: 16/10/2023 10:53:29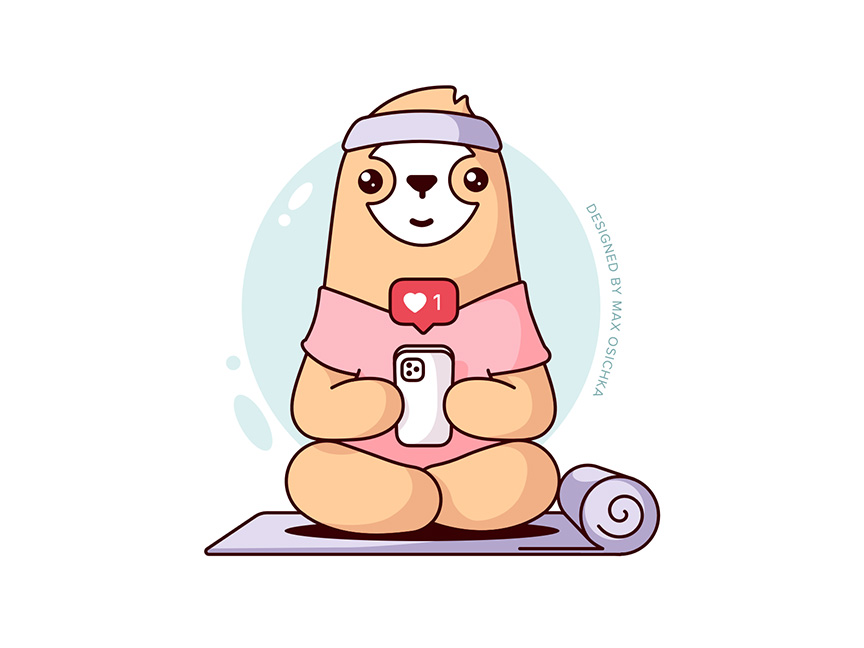 Right hashtags will bring you greens and fame – the real-case provided below proves +$4,576 income growth thanks to proper strategy. Well, maybe the benefit won't be instant, but you should keep on testing your path and self-educate. After reading this article, you'll become an expert in hashtagging.
How do hashtags work on Instagram?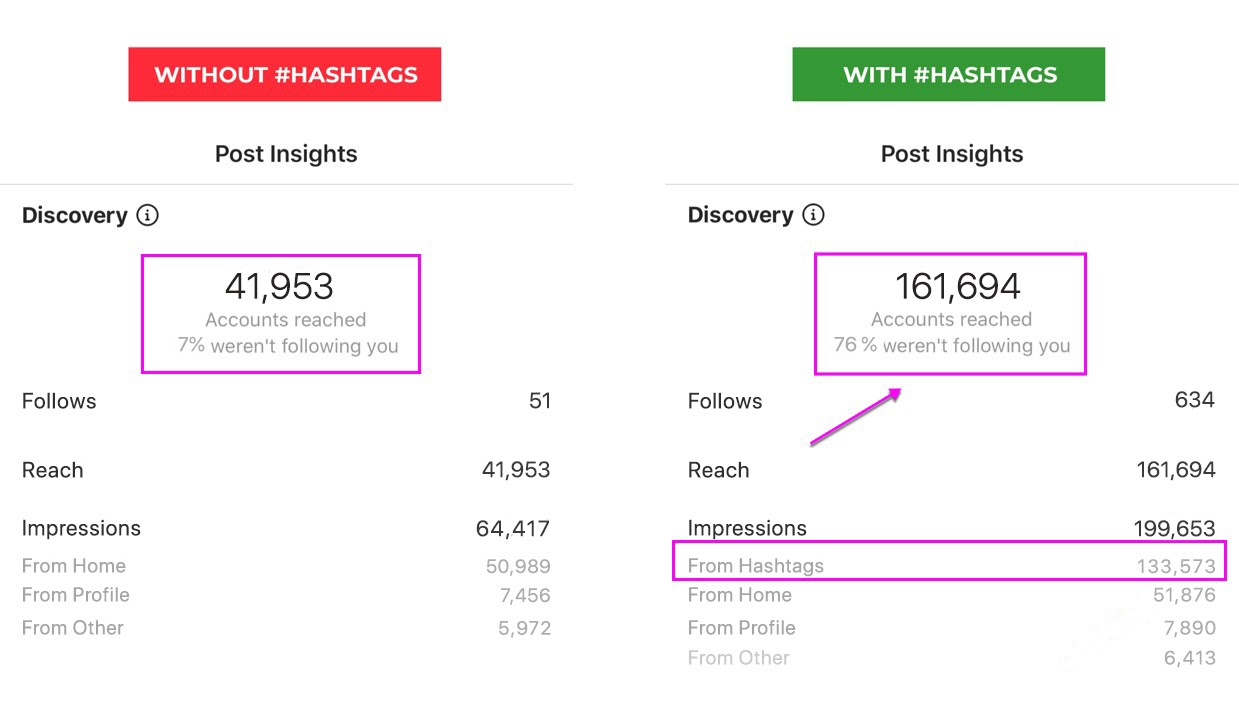 Hashtags in Instagram are crucial since they:
boost in post impressions up to 3 times;
drive new followers to your account;
put your content in front of TA when arriving at the TOP;
facilitate the navigation across your account;
are a must for cross-marketing promotion.
Needless to say, that hashtags on Instagram are a great tool to increase account impressions by 30-350%. Brands make use of hashtags to navigate viewers throughout their page and set aside campaigns. The success of hashtags usage depends on the right proportion, time of posting, and hashtags relevance. Further, we uncover the detailed case-guide on Instagram hashtags.
Note: bypass banned hashtags at any cost. These tags are the reason why users get shadowbanned on IG. Check the tags before applying
Case-study: X3,8 post reach & +$4,576 in sales after applying right hashtags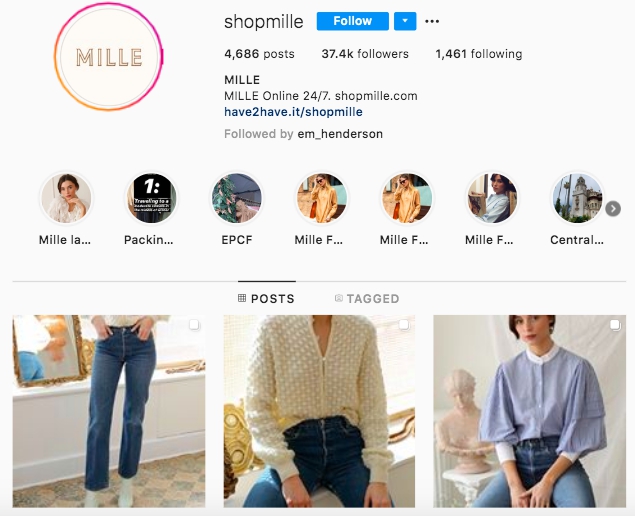 Who?
Mille is an Instagram-based community of like-minded women and online store. They sell clothes, accessories, footwear, vintage items, and fragrances via website and IG.
Challenge?
Mille aimed to increase brand awareness on Instagram to stimulate sales.
Way out?
Apart from adjusting Instagram ads, we organized a full-fledged hashtags strategy. We use the Hashtags generator, which is the safest and easiest way to manage hashtagging. The banned words are excluded by design.
All you need to do is:
indicate up to 5 keys;
copy-paste hashtags under the post;
estimate the results.
We tried and tested 5 various combinations. The worth didn't increase the post impressions at all while the most effective one resulted in the following:
boosted the overall impressions by 4 times;
drove 76% users who didn't follow us;
brought 634 genuine followers;
paid back in $4,576 revenue growth for one week.
The outcome exceeded our expectations! Thus, now we can recommend you upon the best practices for the IG hashtags:
Tool. Use Hashtag finders as they are time-saving and eliminate broken tags.
Proportion. Apply 2-3 popular, 6-8 average, and the rest all niche hashtags. This strategy will bring posts to the IG TOP and Explore sections.
Estimates. Don't paste hashtags and waiting for impressions exploding your account. Measure the performance in post insights and test several combinations of hashtags.
All in all, Instagram hashtags work for you when applied wisely. Exploit this free growth opportunity in your digital strategy!
How do hashtags work on Facebook?
When implementing cross-marketing using several platforms, you need to apprehend how do hashtags work on Facebook. Let's begin with the main difference between FB and other socials hashtags.
Difference: Besides sorting the content, Facebook hashtags also classify conversations, i.e., posts, comments. For example, if your type on the search bar #winteroplympics, you come across all user-generated posts cited this tag. The most engaging threads appear on the top.
Let's dig into the detail why is it beneficial to spice up your posts with hashtags:
Facebook is updated by billion of posts daily. When planning hashtags, you gain more eyes on your content. Hashats work just like keywords for SEO-optimization.
Whenever you launch a digital campaign, mark each update with a branded tag. That is how users can easily navigate on relevant news.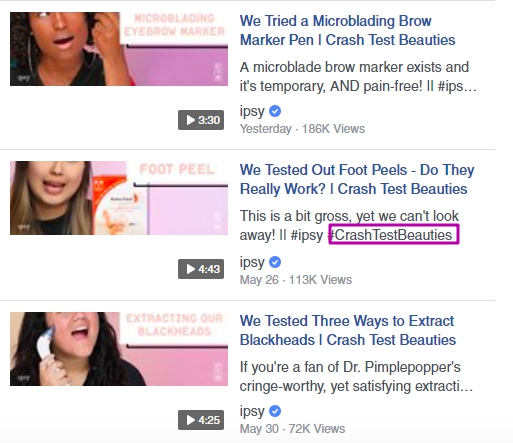 No doubt, hashtags are the perfect way to overhear people's talks on your company.
The analytics proves that posts with hashtags stimulate +15% more reactions than without them. When people see a blue clickable tag, they are more willing to explore the issue by following the tag.
Thus, hashtags on Facebook are sufficient when it comes to organizing the content and spur people to engage.
How do hashtags work on Twitter?
When you add to your tweet a word with the # symbol in front, it automatically becomes a hashtag as long as you post a tweet. Similarly to other socials, these tags facilitate internal content search. Trending topics on Twitter are always spiced up with a particular tag.
Difference: the recommended number of Twitter hashtags is up 2. The limitation for a tweet is 280 symbols, which means you better don't make it wordy.
3 Tips on Twitter hashtagging:
Be specific. Instead of using broad in meaning hashtags like #GameOfThrones, specify an episode you dwell upon – #GameOfThronesS2E3. Thus, you reach better target people.
Be relevant. Make sure the content of your post correlates to a hashtag – on Twitter, it's more critical than on IG. Otherwise, your tweet will be spammy.
Investigate trends. Twitter topics become viral, as well as hashtags attached to them. To explore TOP treads, monitor the search based on your location, interests. That is how your tweets become discoverable and spicy for discussions.
"Better less but narrow" – the main conclusion on Twitter hashtags. 1-2 specific hashtags per post will bring your tweet to more people's eyes. When they like it, the more other users view your tweet on their timeline.
How do hashtags work on LinkedIn?
While using hashtags on Instagram and Twitter is a common thing, LinkedIn hashtagging might be disillusioning. Yes, you can legally do this on the world's most significant HR network! Likewise, general hashtags idea, LinkedIn hashtags make your content up to 48% more discoverable. Follow suit to promote your CV, hire new staff, and share news.
Difference: you can add hashtags to a personal or company profile, but they are not clickable. Nevertheless, the search algorithm takes them into account when generating search results.
What are LinkedIn hashtags benefits:
Classifying. By typing a hashtag, you view only relevant to your request results. The social network encourages this way of domestic search. You can add tags to the posts, comments, articles, profile summary.
Pinning. You can save some related hashtags you need to monitor daily. By doing this, you put the LinkedIn timeline in order. When you post something, the system will suggest that you apply one of the saved hashtags.
Visibility. Obviously, when you apply hashtags, you are more visible for the like-minded users engaged in your industry.
All in all, figuring out LinkedIn hashtags is a strong marketing and HR tool you must make use of. Explore the content, categorize it, and make your profile discoverable!
How do hashtags work on YouTube?
Ignoring hashtagging on YouTube might be the exact reason for decreased views loss. Meanwhile, you have to be extra careful on this platform since you may get banned from using violated hashtags. To put your vids at a broad display, you have 3 following options:
Add hashtags in the description of your video. This area allows you to input up to 15 tags per episode.
Add tags beyond the title. When doing this, YouTube depicts the 3 first hashtags you indicate.
Add tags in the title. Thus, the keywords will arrive above the title of a video.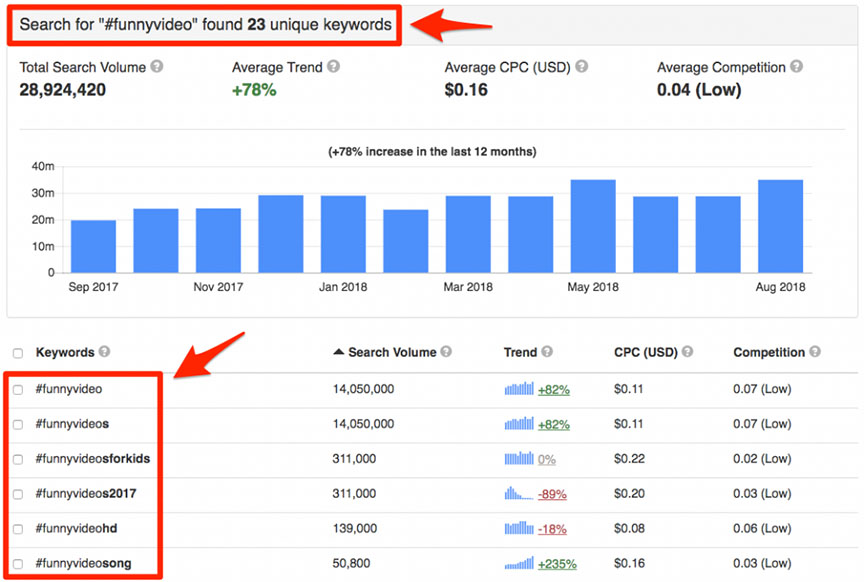 What is the main function of YouTube hashtags?
You should use hashtags on YouTube because they improve searchability. Optimized hashtags will give you more visibility on social media for all your related video posts. Using a hashtag will group keywords and related topics together, which makes it easier for a viewer to find.
Benefits
Better user experience. Hashtags on YouTube make videos noticeable for a viewer. He comes across only related to his search top episodes skipping the irrelevant results. Perfect time-saving tool!
Making the vids viral. When you add a trendy hashtag in your video description, the more people view it so that making it viral.
In conclusion, YouTube hashtags help a viewer in navigating within the topics he is interested in. An effective hashtag strategy increases views and makes a video viral.
How do hashtags work on Pinterest?
Hashtags appeared on Pinterest almost 3 years ago, improving the content search and organization. Pinners have two ways of using hashtags:
Directing to a hashtag in a description;
Looking for content by a hashtag on a search bar.
Difference: By labeling pins, you make them viewable for those Pinners who don't follow you. The issue is hashtags are usually unseen on the mobile feed but present on Smart selection and on the desktop. Hashtagged Pins appear on the feed according to the time they have been uploaded.
Even when the full description is hidden, the labels nevertheless classify the content.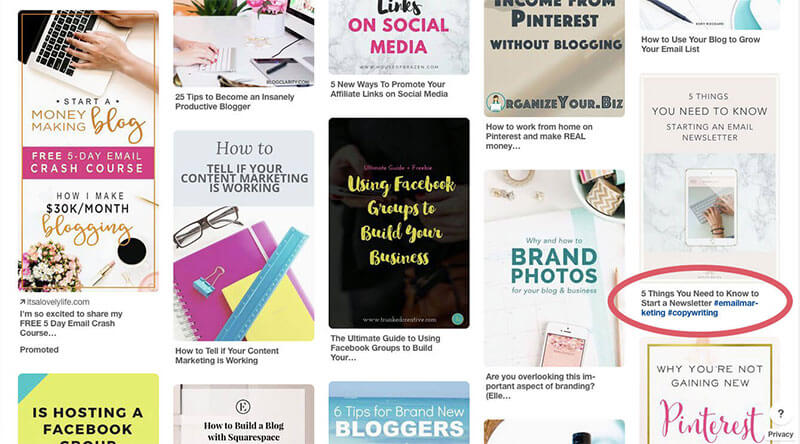 Perks of Pinterest hashtags:
3X faster search and appearance on recommendations. It may take up to 90 days for a post to appear in the Smart section. With hashtags, this term is getting shorter.
Better SEO. Adding hashtags that are also keywords in a description, and a Pin title improves SEO and outside Pins reach.
The final thought
Now you grasp how do hashtags work on trending social networks. There are several peculiarities concerning each network, but the main results of using hashtags are:
Improved domestic search and navigation;
Boosted impressions, traffic, views and sales as a result;
Classifying content for better user experience;
Brand campaigns become viral across platforms.
Follow the updates on this guide to plunge into hashtagging tips on the listed channels – real examples and pro-tips guaranteed!
Was this article helpful?