How to Become a Food Influencer: Ideas for Tasty Instagram Accounts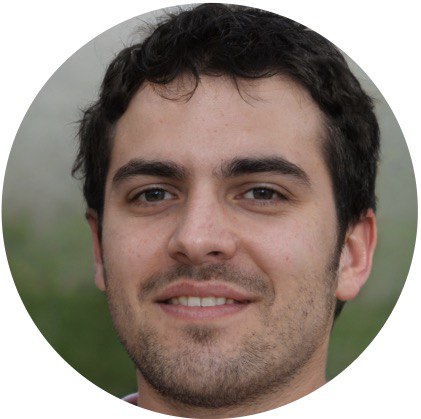 Have you ever dreamed of turning your passion for food, cooking, and photography into a career as a full-time food influencer? With over 2.3 billion active monthly users, Instagram offers an incredibly powerful platform to launch a foodie account and build a loyal following of those who share your values.

Creative content, community engagement, and smart profile growth strategies can help you stir up an account that will serve generous portions of culinary inspiration. Let's explore the process of launching a food blogger career step by step.
Step 1. Kneading Your Online Foodie Identity
First, whip up a username that will instantly give users an idea of what your brand is about. Options like @bakesby[name], @thebestshawarma, or @coolveggiefood will convey your niche and be easy to remember.
Your profile photo is what provides that important first impression, so make it catchy. A close-up picture of you smiling behind a beautifully arranged cheese board or a bokeh-blurred image of a fresh croissant and coffee will be an excellent choice.
Write a bio that highlights your specialties and passions. It can be something like 'one of LA's best brunch spots' or 'professional home baker'. You might want to include relevant keywords like 'food coach', 'home chef', or 'nutritionist' so you turn up in searches.
Step 2. Dishing Out Appetizing Content
Once your profile's ready, it's time to start dishing out mouthwatering content. Your Ig page is a perfect opportunity to showcase your talents and creativity. Dazzle followers with photos of towering layer cakes crowned with berries, fresh salads, or steaming bowls of ramen.
Balance glamor shots with cooking tutorials, simple ingredient hacks, and meal preparation and plating tips — variety adds spice to everyday life. Provide value beyond just food pics by sharing recipes or revealing how you plan your healthy and nutritious meals.
Short cooking videos have proven to perform extremely well. Feature recipes that your followers can easily recreate themselves. It could be two-ingredient banana pancakes, a chopped salad, or a savory soup served in a bread bowl.
Step 3. Spicing Up Your Profile with Engagement
Ideally, your tasty posts should both entertain and educate. Importantly, your recipes should be realizable, otherwise, people might be discouraged from following you. So, make sure your audience can buy most of the ingredients in a local grocery store rather than having to fly across the ocean to get that rare spice.
Engagement is what makes your account popular and pushes it to the top of the Explore page. That said, remember to interact with your followers, encouraging them to react, respond, and share. Ask them questions to spark conversation like 'What's your favorite Friday night meal?' or 'Tell me your preferred way to enjoy avocados'.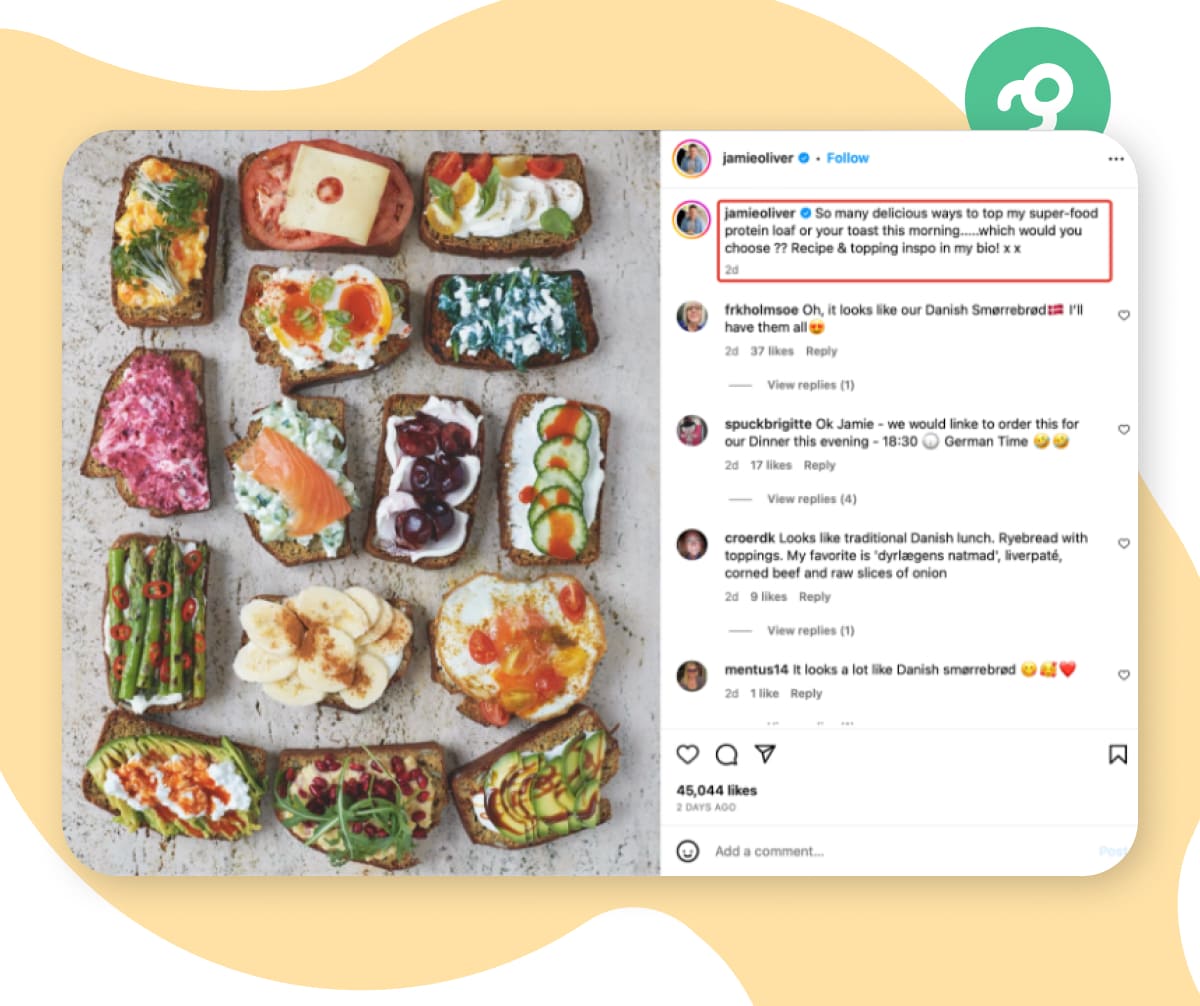 Leverage Instagram Stories for real-time engagement with polls, questions, and calls to action. Recreate tantalizing dishes featured on popular food accounts like @jamieoliver or @buzzfeedtasty, and jump on viral food trends. Use hashtags like #foodlover, #homecooking, or #foodblogger. Your followers will eat it up!
Key takeaways for building your content strategy as a food blogger:
Sounds easy so far? Let's reinforce what we've learned from the first sections of our article.
Craft a nice dp and bio;
Post high-quality, visually appealing photos;
Make sure your content is diverse and includes recipes, cooking tips, food reviews, etc.;
Use relevant hashtags to connect with your target audience;
Engage with your followers in comments and Stories.
Step 4. Growing Your Audience with Profile Search
Here's a chef's secret: take your food account to the next level with an Instagram profile search by Toolzu. The tool lets you easily discover fellow food bloggers, brands, restaurants, and other accounts to follow and work within your gourmet niche.
It also comes in handy in situations when you need to grab some inspiration from established food influencers' profiles. There's nothing bad in checking what content they share or what hashtags they use.
The tool can also help you identify accounts with audiences similar to yours. You can connect with their engaged followers by liking posts and commenting. Thus you can get noticed and, hopefully, gain new followers.
Toolzu's service is an advanced search engine that enables convenient and fast search of Instagram profiles by various input data. Along with users' full names and usernames, you can apply such search criteria as the number of followers, account categories, email addresses, phone numbers, and words in the bio.
To find someone on Instagram, enter available data in the input line and click Search to start. You will get the result in a couple of seconds.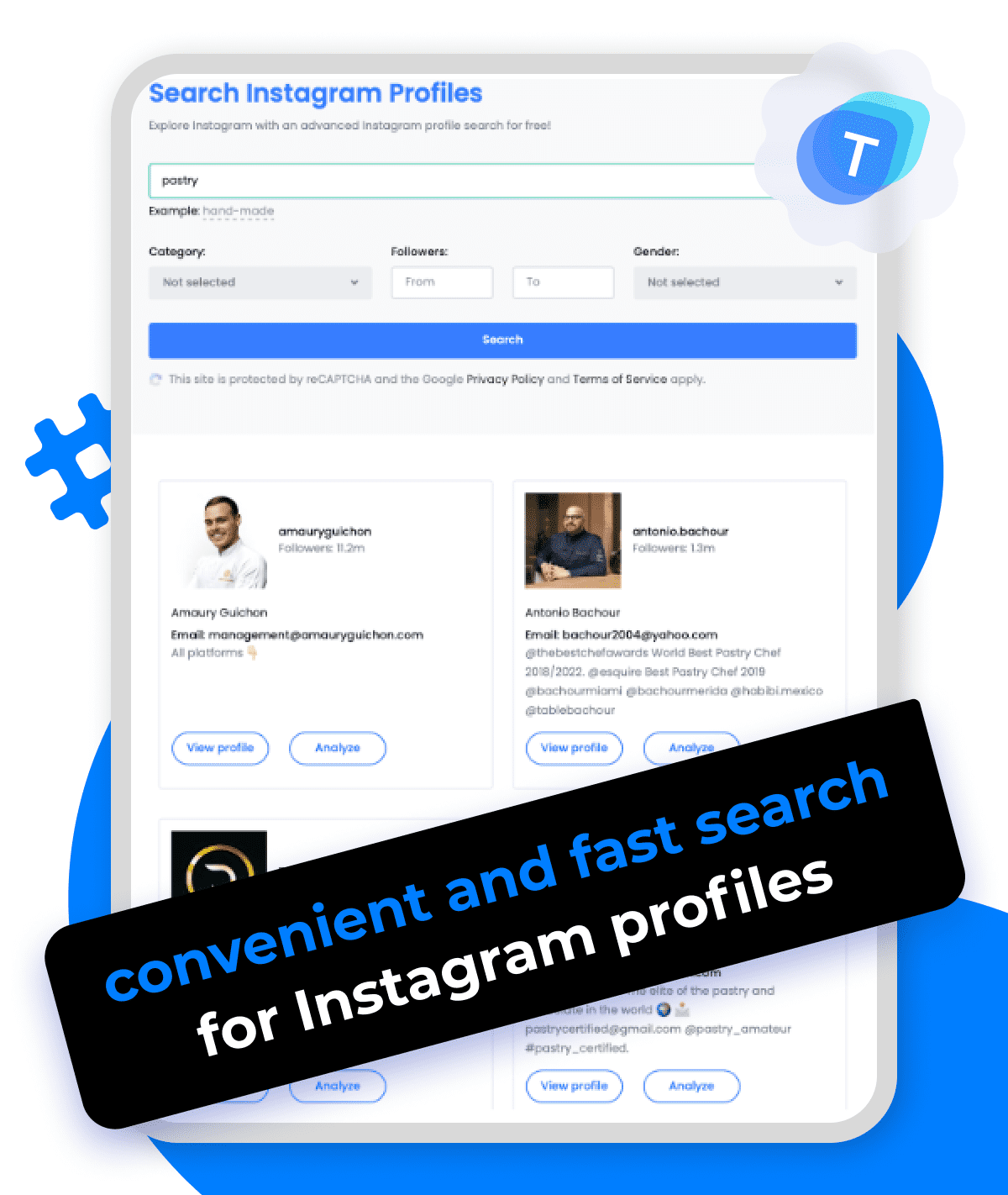 Our profile search tool will definitely help you identify accounts with follower demographics similar to yours. Say, you run a healthy kids food account — then search 'healthy school lunches' and connect with those accounts' followers.
Advantages of Using the Toolzu Instagram Profile Search
Here's a summary of why Insta profile search is a useful tool for your food blogging journey. You can:
easily discover accounts relevant to your niche like food bloggers, brands, and restaurants;
identify influencers in your domain to potentially collaborate with;
see what hashtags are working for similar accounts;
connect with engaged followers of related accounts;
get inspiration from top profiles in your niche;
find relevant accounts by keyword, category, location, and more;
get analytics on competitors and influencers, including engagement and growth;
save time compared to manual searching and checking accounts.
Step 5. Simmering Your Influencer Account into a Career
Once your food account is up and running, odds are you can turn it into a full-time income-bringing endeavor. Options include offering paid sponsorships to food brands relevant to your niche, utilizing in-profile shopping and affiliate links to earn commissions promoting utensils and foodstuffs, and more.
Further, you can even expand into cookbooks, online cooking classes, and food-related merchandise. Who knows, maybe what started as a hobby will end up with launching your own product line featuring sauces, spices, or baked goods.
Best food Instagram accounts
Last, but not the least, here's a tasty bonus for you: the best food accounts on Instagram dedicated to a variety of subjects, from national cuisines to funny food.
Recipe accounts
@buzzfeedtasty — BuzzFeed's tasty food account has 45.8 million followers. It posts fun recipe videos that are easy to make.
@foodnetwork — official account for The Food Network with 12.7 million followers that contains gorgeous photos of recipes from Food Network shows.
@jamieoliver — celebrity chef Jamie Oliver's account with 9.6 million followers. Features family meal ideas, national cuisines, cooking tips, and behind-the-scenes.
@tastemade — one of the largest food accounts on Instagram with almost 7 million followers. It features beautiful and creative food videos and recipes.
@gimmesomeoven — food blogger Ali posts recipe photos and videos for everyday cooking in her account with 265K followers.
@spoonsofdilli — captivating short videos, detailed recipes, and 1.3 million followers;
@bonappetitmag — Bon Appétit magazine's account with 4.7 million followers. Showcases recipes, cooking techniques, and food trends.
Healthy food accounts
@eatingwell
@fithealthyrecipes
@eatinghealthygram
Food review accounts
@eatingnyc
@foodgps
@lettucedine
Baby food accounts
@rebeccawilsonfood
@solidstarts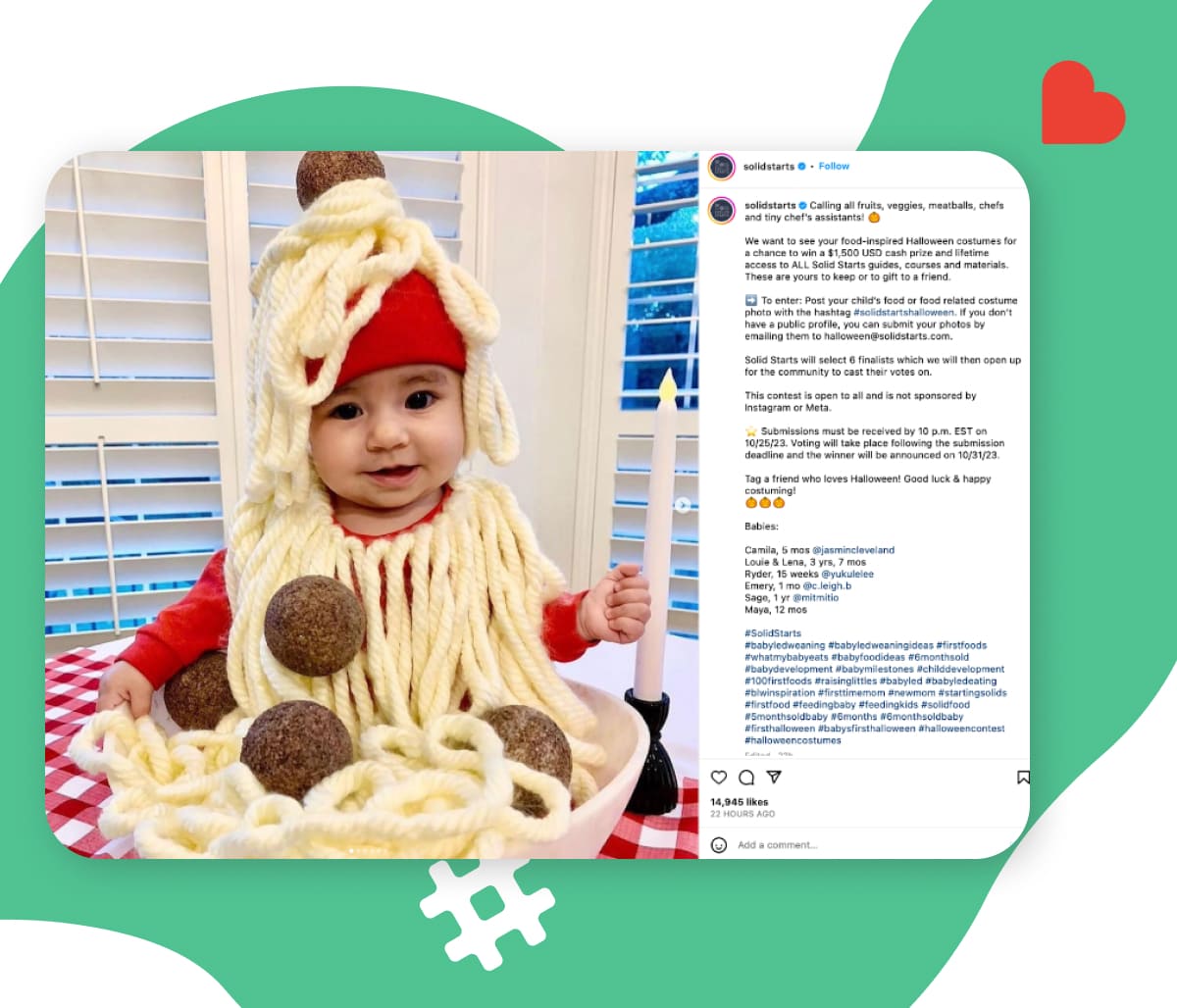 @_myfirstmeals
@babyfoodideas
Funny food accounts
@tinykitchentm
@kobe_yn
@talking food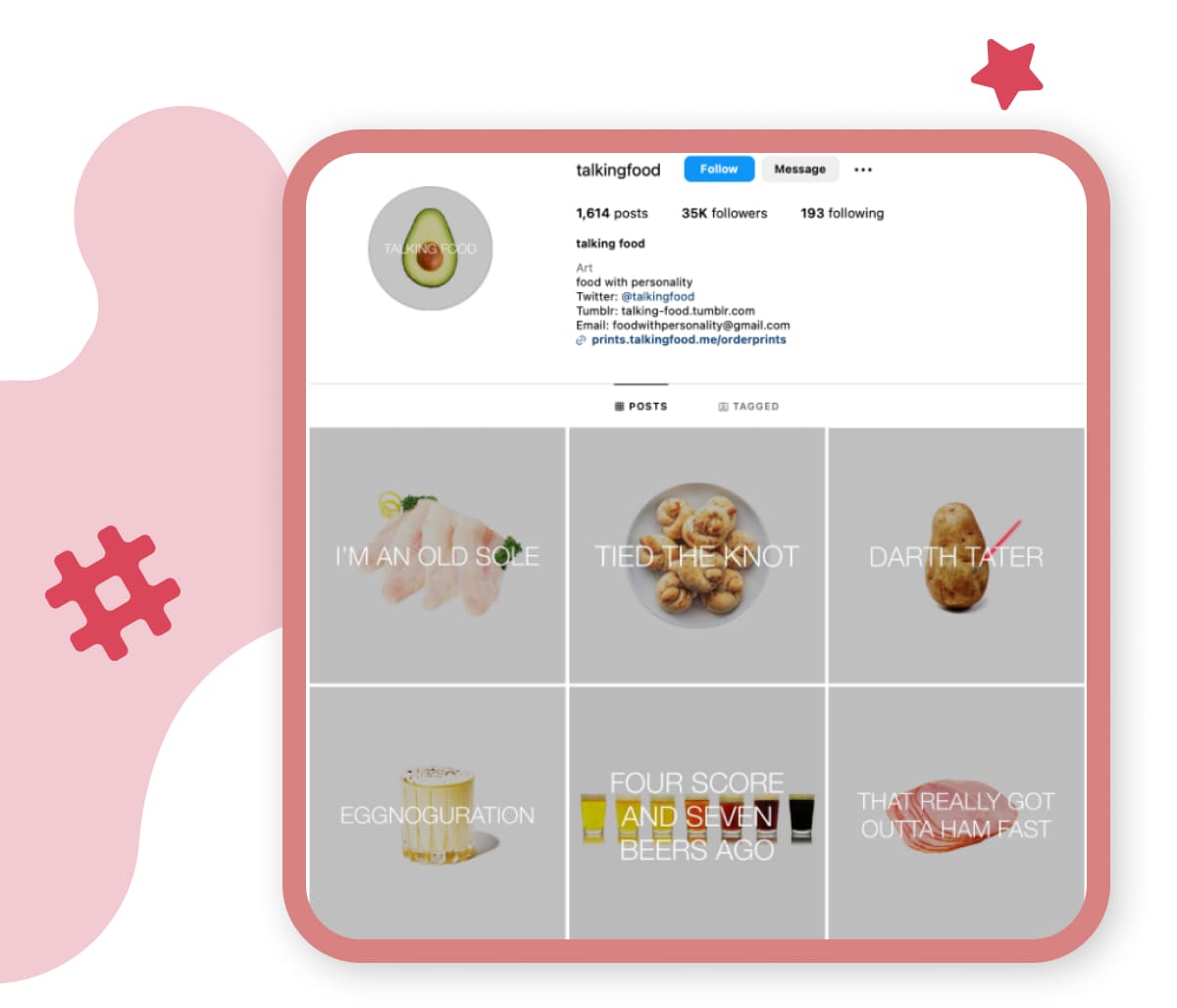 National cuisines
Of all national cuisines, Mexican, Indian and Korean food seem to be riding on a wave of popularity. Enjoy some of the best accounts.

Mexican food accounts
@mexicoinmykitchen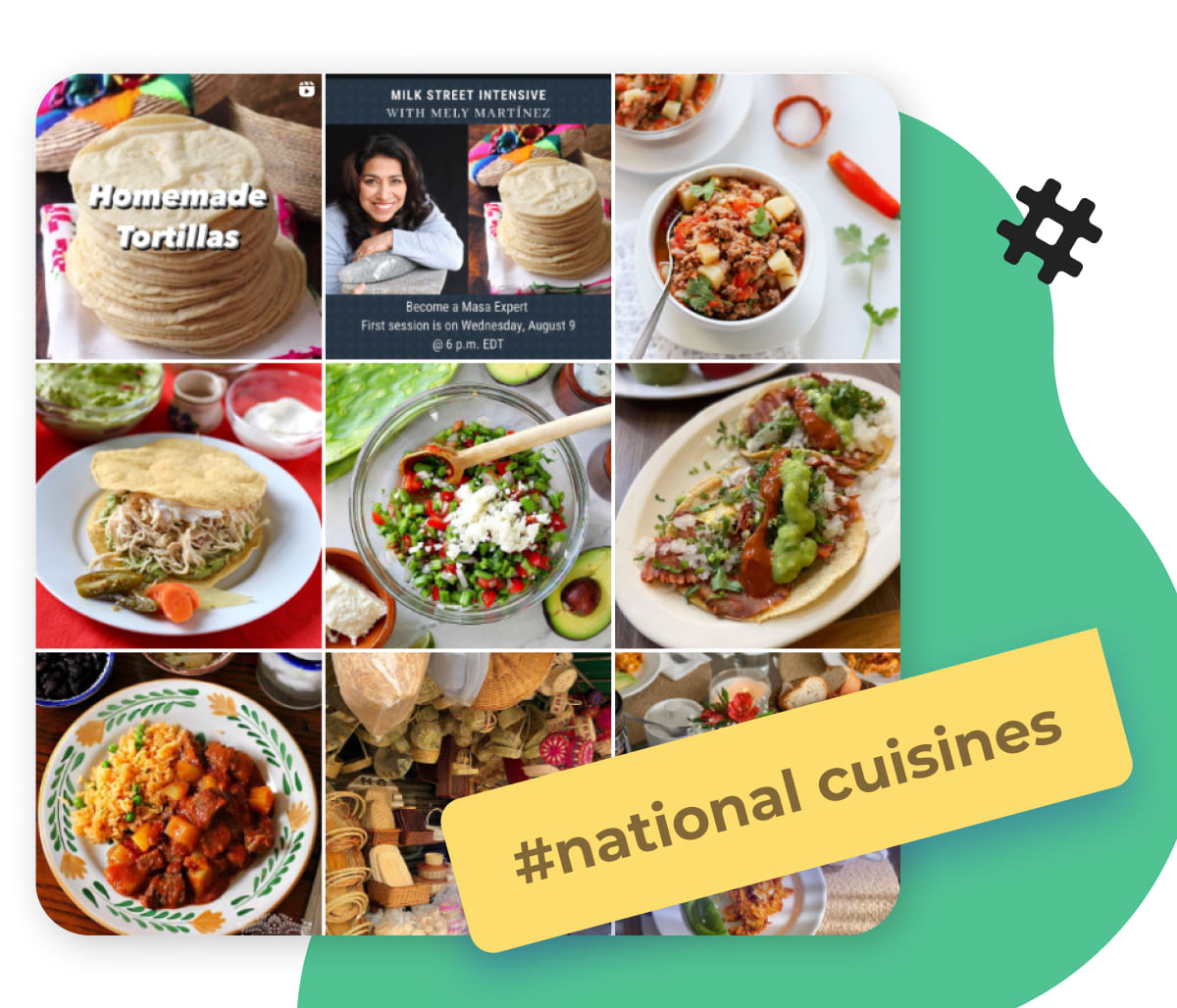 And some more accounts to follow and enjoy:
@mexico_es_sabor

@mamamaggieskitchen
@imhungryof
@mamalatina
Korean food accounts
@eden_table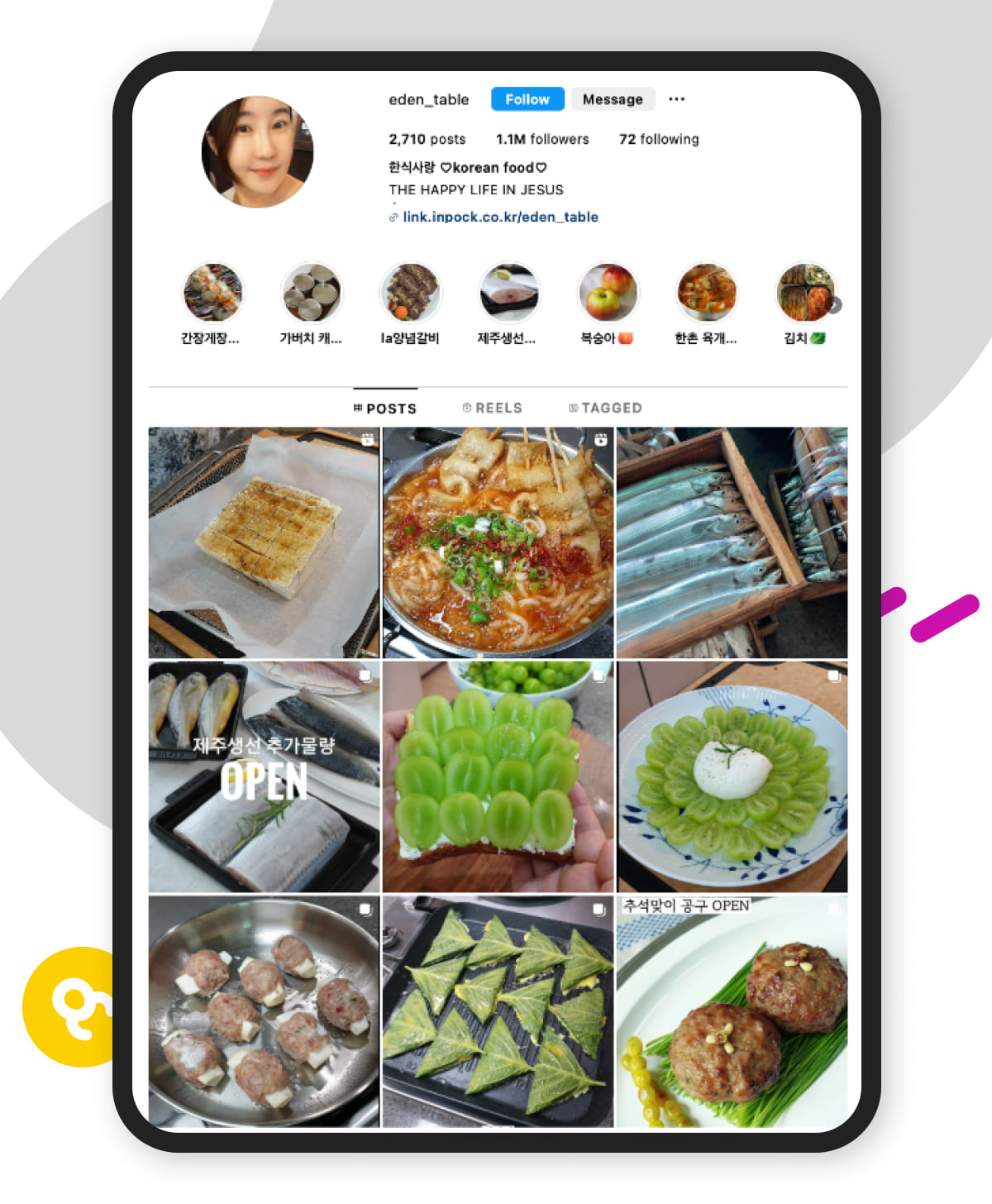 Two more Korean food accounts:
@chengdamunni

@thekoreanvegan
Indian food accounts
@masterchefmom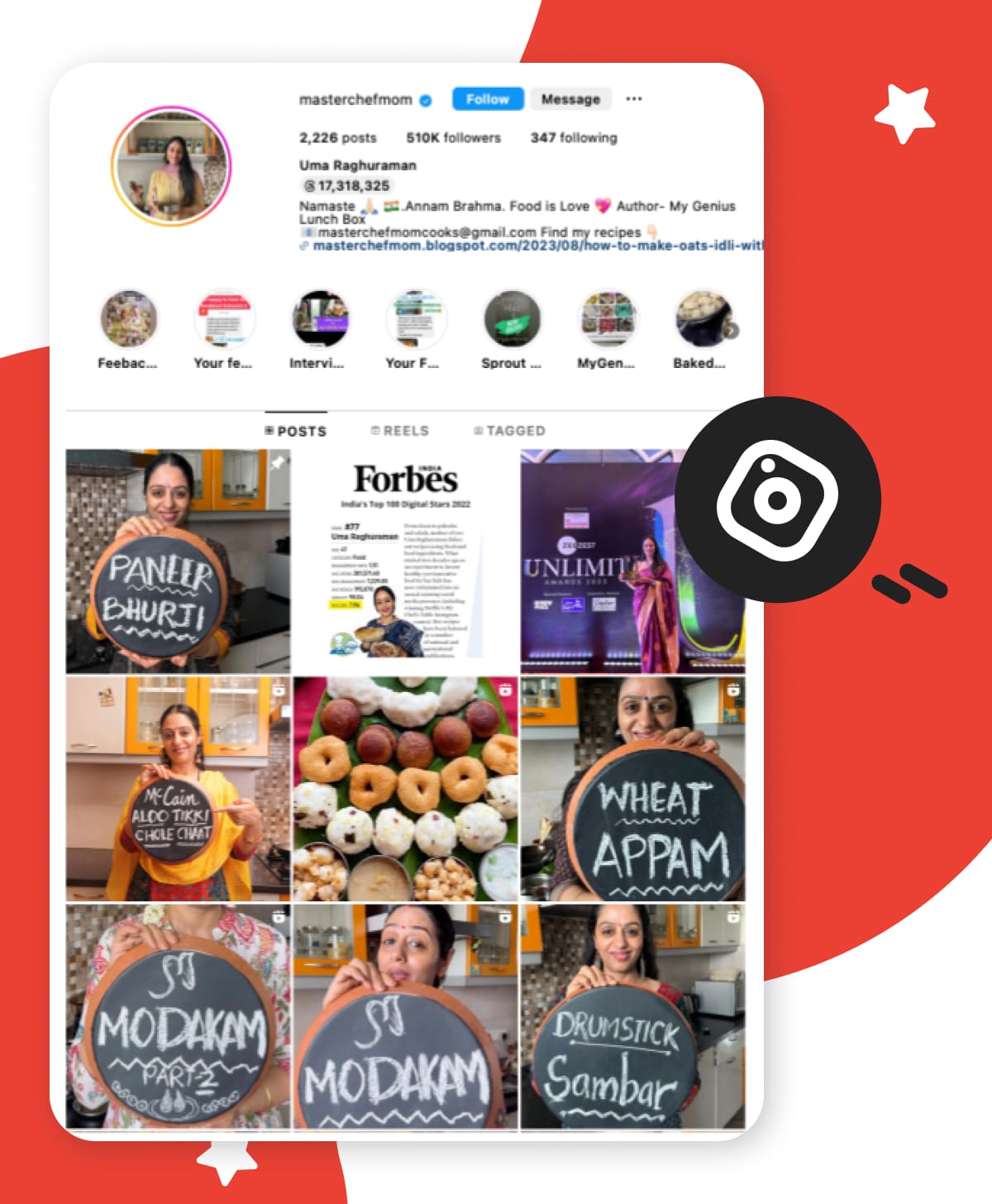 @gurugramfoodies
@saffrontrail
@rani_food_stories
These accounts are a great source of inspiration, easy recipes, and gorgeous food photography. The large followings demonstrate their ability to engage audiences consistently with appetizing content. Why don't you grab the best ideas and launch your food account?
Final Thoughts
Getting started as a food influencer takes some work, but with the right mix of juicy pics, clever captions, and a smart profile search tool, your passion for cooking can turn into a thriving career on Instagram. Start building your foodie profile that, we bet, will be as delicious as your grandma's pancakes.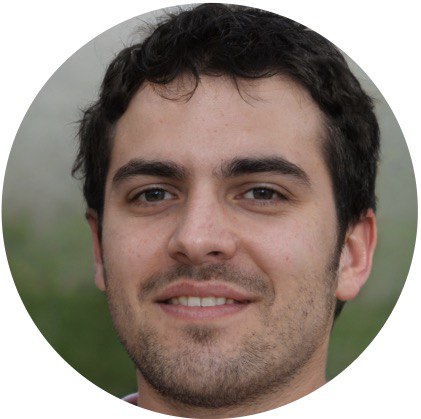 Written by
Alex