What Are All Instagram Story Sizes?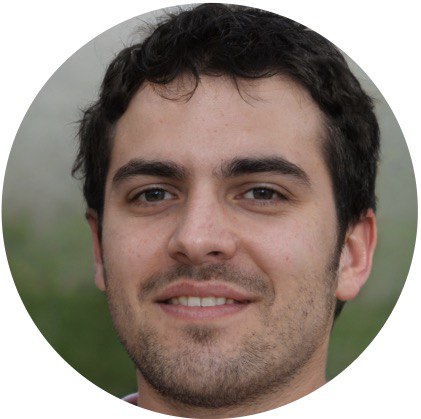 Follow Instagram story dimensions and create your IG stories, photos, videos and IGTVs under all rules!
Not many Instagrammers know that there is a special rule for uploading Instagram content. It applies to Story, image and any media files you upload. If you do not comply with them, you risk that your content will be cropped or even not be uploaded.
However, which Instagram dimensions rules are ignored by many? Let's talk about it in our specially created guide! Read it and find lots of interesting and useful points:
Instagram story size;
Photos and videos sizes;
IGTVs sizes.
It's time to do it right from the first attempt!
What are the image and video sizes
for Instagram stories?
Stories made a real revolution on Instagram in 2016. They were invented as a response to the Snapchat app.
Stories are small media files that are available for viewing within 24 hours after they are published. They allow users to tell their friends and followers about interesting events that happened to them at a given moment.
Every day, more than 10 million new stories appear on Instagram. They share one thing – Instagram story dimensions.
Instagram story ratio is 9:16.
You need a resolution of 1080 x 1920 pixels to upload media files in HD format. If your file format is different, then the app does it for you, and crops, zooms and leaves most of the space colored white or dark.
When you adjust the desired Instagram stories size, stick to aspect ratio 900×1600 or 720×1280.
It is the optimal IG story size that allows saving your file in its original form.
However, you should not adjust your file to the size of 600×1067.
Otherwise, you risk losing the quality of the files.
P.S.: Keep on hand this size memo of Instagram stories dimensions:
Dimensions: 1080×1920;
Aspect Ratio: 9:16;
Min resolution: 600×1067;
Max size for image: 30MB;
Max size for video: 4GB.
Don't lose it! It is useful data on Instagram story resolution!
Create the best stories!
Let me remind you how you can do your IG stories. It will never be superfluous to refresh something in your memory!
So, the main point is to come up with your mind and choose the desired file from the gallery of your photos and videos. It is the most difficult because sometimes it can be a bunch of photos, from which you need to choose the most suitable. When the selection is made, follow the instructions:
Find and open the app;
Choose the icon in the upper left corner;
Find the gallery icon and click on it. Choose the desired file and confirm the choice. Remember, you can choose the file that has been made within the latest 24 hours;
Take a photo now, if you haven't done it before by tapping the home button on the screen;
Add the filters, labels, and stickers;
Save and publish your story.
An essential rule of Instagram stories is not about photo sizes that they should be bright and interesting. To do this, you have a whole list of visual add-ons. It includes special masks, icons and stickers that not only dress up stories but also attract the attention of other users. Thus, using Instagram stories, you can increase traffic to your page.
The fundamental law of the media space–do it on your conscience! Any lies and flaws are clearly visible on Instagram. So don't publish everything in the public domain! Plan each IG story in advance and dress up them with the cool stickers and emoticons.
What are the image and video sizes
for Instagram photos and videos?
We have an amazing opportunity to post almost any Instagram image size, video format we want on this social media platform. From golden ratio portrait, to wide full length landscape, and even to calm and straight square photo options, long and full-displayed Instagram stories, vertical or horizontal IGTV videos, and many video format variants in your feed. We have so many amazing ways to share eye-catching content and deliver a message to followers, viewers and any IG users.
Three common rules of high-quality photo and video on IG
To use the possibility of sharing high-quality content and upload the maximum quality of the right Instagram image size follow these instructions:
#1 Make sure you downloaded the most up-to-date version of the Instagram app
#2 Upload content with a width of at least 1080 pixels
#3 Use photo taken on a high-quality camera
Instagram image size and video dimensions guide
Instagram image sizes
Do you remember those times in 2012 when we had only one option of post format? We could only upload photos in a 1:1 aspect ratio. No landscapes and no portrait photos allowed. Only square images. Everything was strictly cropped into a square. More professional Instagramers used apps to create workarounds.
Since 2015 we can post almost any format we need. And you can choose a right size of photo to upload. Let's thank them!
So what is the ideal Instagram image size for IG?
Square images
Size of Instagram images: 1080 x 1080 px.
Square photos are the easiest photo size to get. Instagram still has this auto-cropping feature while posting. It's no secret that you can even shoot in this size right in the iPhone camera. To look great in the Instagram image size must be between 320 px x 320 px and 1080 px x 1080 px.
Portrait photo
Size of Instagram images: 1080 px by 1350 px
It always makes the ideal Instagram image with the best composition. This is incredible format. It is the old but gold rule of art. The best way to shoot this type of photo: just crop it out from a long vertical full screen image.
Portrait Instagram image size is uploaded in 1080 x 1350.
All your Instagram image must be uploaded at a resolution of 1080 x 566-1350.
If you forgot to take care of all the image sizes in advance, Instagram would offer you to create everything in the app. Use this feature. In the settings, you can select the parameters that will not damage the visual component of the uploaded image.
The aspect ratio for an Instagram portrait photo is 4:5, and the Instagram image size is 1080 px by 1350px.
Tip: Don't forget that if you make a carousel with Instagram portrait photo the cover photo will be the dominant size. And it will crop all other photos same. Same rule is for Instagram square photos. The first photo is a ruler.
Horizontal photos
If you want to upload a panoramic Instagram image sizes, the size must be 1920×1080.
This is kind of difficult task to make a right size image! The ideal landscape Instagram image sizes aspect ratio is 1.91:1. And it looks much more wide and full than vertical photos.
If you follow these dimensions, it will display Instagram image without a border in a feed of your followers.
But you can experiment and upload images with up from 1.91:1 to 16:9 aspect ratio. And higher resolution.
How do you get landscape Instagram image size?
How to add an Instagram landscape photo:
#1 Open Instagram app
#2 Tap Add Post
#3 Choose your image or video. Upload a photo or video.
#4 Tap the two corners sign in the left lower corner
#5 Crop the image or video just by pinching to zoom in and out
#6 Post your photo or video content
Pro tip: Not much talked photo ratio is 1:1.55. It is rather awkward aspect ratio. This is basically 14:9 which would have been useful back in the days of wide-screen television but these days, not so much. This 1:1.55 photo ratio considered professional, but still looks not ideal in IG. Now it's best to use basic, that can be created automatically.
Instagram Video Post Dimensions
Sizes:
Square – 1080px x 1080px
Carousel – 1080px x 1080px
Portrait – 1080px x 1350px
Landscape – 1080px x 608px
Video is such an engaging and entertaining content type for Instagram! Use the power of its viral strength. But keep an eye on the rules of the right video dimensions to make uploading and posting perfect. And don't forget to make a cover photo of your video post beautiful. That's simple to use this photo with some design to grab an attention to your video content.
IG displays a range of video dimensions in the feed.
Upload a video with an aspect ratio between 1.91:1 and 4:5. Or upload any and resize it inside the app.
The perfect dimensions for these aspect ratios are 1080 by 608 pixels and 1080 by 1350 pixels.
Attention! The IG app doesn't rotate on smartphones. Or anywhere else. Plus, the research says that over 80% of users never rotate their phones – and typically hold their phone vertically as it is a much more comfortable position to hold it. Please be aware of this if you're going to make a horizontal video and think whether people will rotate their phone to watch it. Don't be naive, use this to be not mistaken and you don't want to be swiped further to other Instagram feed. More than a half of them will scroll to the next one.
Dimensions of IG videos:
These are the same as the IG photo rules: we have the option to upload our videos using square, horizontal or landscape format in a feed.
The dimensions for each are:
Square and Carousel – 1080px x 1080px
Portrait – 1080px x 1350px
Landscape – 1080px x 608px
The aspect ratios:
1:1 aspect ratio for square and carousel videos
4:5 aspect ratio for portrait videos
16:9 aspect ratio for landscape videos
Instagram posts are the place where you can feel the matter of size! Here, there are also special rules for any media files that you need to follow.
Instagram photo ratio can be 1.91:1 or 1:1.
As for uploaded videos, you should shoot them in the MP4 format if supported. All of the configurable settings should look like the following:
Codec: H. 264;
Audio: AAC;
Bit rate: 3 500KBPS;
Max size: 15MB;
Max length: 60 sec;
Max width: 1080PX.
The video size is 864×1080 and the aspect ratios are always look better if they are close to 4:5 sized.
What are the image and video sizes
for Instagram IGTV videos?
IGTV is not so popular on Instagram, but people are increasingly adding various video files using this feature. After all, the public available 60 seconds is often not enough to share a cool video with subscribers. Use IGTV to upload videos of a longer duration.
Make sure you know IGTV videos rules and nuances for uploading files. The video file must be at least 650 and have dimensions 1080 pixels ×1920 pixels, as well as aspect ratio 9:16. So that the IGTV cover photo ratio is the same.
For more clarity, use this list of necessary settings for Instagram post:
Codec: H. 264;
Audio: AAC;
Birate: 3 500KBPS;
Frame rate: 30FPS;
Max size: 3.6GB;
Max length: 60 minutes;
Max width: 1080PX
IGTV cover photo : 1080 ×1920
These are the main points, following which from the first time will save you from a headache later.
Instagram photo story dimensions:
Matter of size
So why is it important to follow all stories, photos, videos, and IGTVs file formats and image sizes? Instagram, like any other platform, works under specific rules for uploading content. It includes not only the format of photos and videos but also the height and width of files, the resolution of photos and videos, their image size, IGTV cover the minimum and maximum video length, stories and IGTVs.
Compliance with them allows you to save the visual component of the application. It is also essential since Instagram sets certain technical parameters that you will not be able to upload your media files without observing them.
Do not worry if you have not taken care of the necessary settings in advance. After all, you can always do this in various editors or in the app itself.
We hope that after reading this article, you can easily upload any Instagram picture from the first time, without spending a lot of time editing!
Stay up to date with us and know about all IG story dimensions rules the first!
Instagram photo stories image resolution
We have refreshed your memory and to remind you how to create stories under the basic requirements of Instagram. Now, let's take a closer look at each parameter that you need to follow to create Instagram stories and upload them to your profile.
The first thing we will consider is Instagram Story image resolution. This term is used as an analog of the term dimensions. However, they have different meanings. Dimensions are the number of pixels that each photo or image has. The resolution, vice versa, means the detail level of image supports.
High-resolution image consist of more pixels than low-resolution images. Therefore, image with a size of 1080×1920 do not look like high-quality image.
The popular JPEG format has a low resolution when compared to the PNG format. Therefore, JPEG image is more suitable for sites where the photo quality doesn't matter so much in parallel with Instagram stories. The time you spend uploading and publishing it is the key here.
On this social platform, Instagram story format does not play a special role. After all, no matter what image format you use, whether it's JPEG or PNG, nobody see the difference.
Dimensions for Instagram stories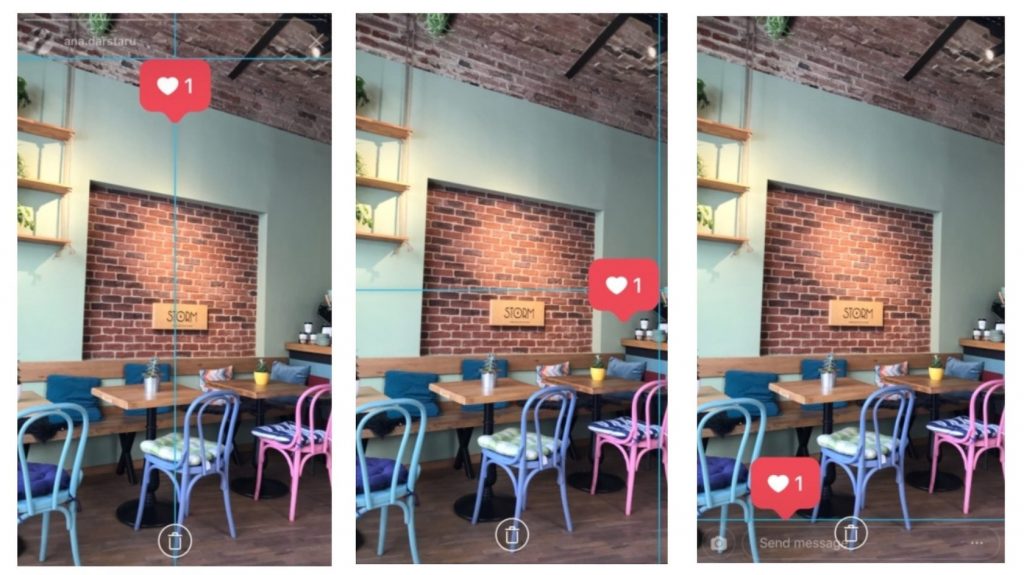 In the previous part, we've already mentioned that the optimal resolution for Instagram stories is 1080×1920. This image resolution is ideally suited to the parameters of modern smartphones and allows you to watch media files in portrait mode. Therefore, the height of the images must be greater than their width. Otherwise, you will need to crop the image to the required Insta story size.
Instagram story aspect ratio
You can ask a logical question that modern smartphones have different screen resolutions and size, but open Instagram stories in the same size. And you're probably wondering how it works?
It's very simple! You need to configure a specific aspect ratio. What is the aspect ratio? It is the proportionality between the height and width of the image. For more than 10 years, smartphones have a standard aspect ratio of 9:16.
Don't believe it? Let's check it out in a practical way. For example, iPhone 7 Plus has 1080×1920 resolution rate. As a comparison, Samsung Galaxy S6 has 1440×2560 resolution. However, the aspect ratio of both smartphones is 9:16. And all image sizes look same on different smartphones.
Instagram story image size: The last step!
According to our action plan, after you have made or selected the desired media file to download, you need to check its parameters and size. If at least one of them does not fit the requirements of Instagram photo size, you need to crop the photo or image to the desired resolution using any editor. And get a perfect Insta picture!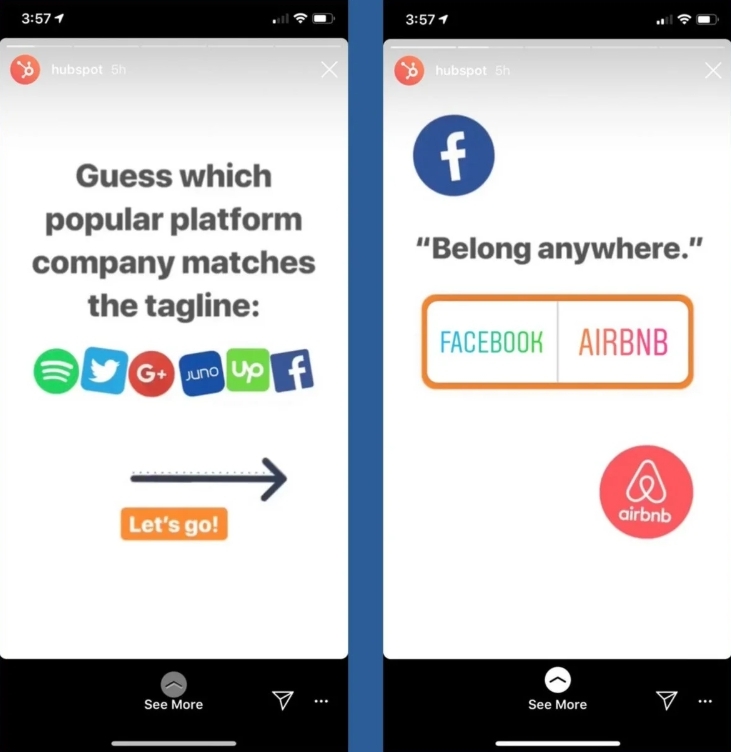 Besides, you can edit media files directly in the photo size for Instagram app. Instagram has a convenient built-in editor that allows you to make the necessary files correspond to the requirements Instagram story picture size.
After you have checked all the necessary parameters of the future Instagram story, it's time to save all the changes and publish it! If you did everything right, then your stories will adorn your profile exactly as you originally intended them to be!
How to use Instagram stories?
Instagram stories dimensions and image sizes are important numbers to know. But same time Instagram story is a fantastic tool for promoting not only your account but also your business profile and brand. According to statistics, Instagram stories are viewed 3 times more often than regular posts. The main reason is that the stories look brighter and can notify the user about something in a short time. Besides, they are convenient to watch. You can do this simply swiping all the new stories.
If you are interested in Instagram promotion, catch a few ideas on how you can use Instagram stories for your blog:
Promote the Instagram store.
Use Instagram stories as a notification channel to increase the revenue of your Instagram business. You can make bright images with fascinating text that will interest your followers to continue working with you and to place new orders. Make sure you offer them discounts, promotions, and notify them when new products arrive.
Promote published content.
Since Instagram uses a certain algorithm that allows new posts to appear in the news feed, your post may not be shown in the feed of some of your followers.
Therefore, they may miss relevant and interesting posts. But if you make Instagram a story about a new photo or video with useful information in your profile, they will be interested and go to your account to get acquainted with the news. Such a way allows you to increase traffic to your Instagram account.
Show secrets or your real life.
We are all interested in knowing something secret and hidden from prying eyes. Speaking of Instagram business, it is the details of production or additional information about the company or brand, for example, interesting facts. If you run a personal blog, for example, you are model, then your followers will be interested to see behind the scenes of fashion shows or fashion shoots.
Use as channel for advertising.
Do you agree that making ads posts in the main feed is much more energy-consuming than using Instagram stories for this? Also, advertisers often choose this type of channel for advertising, because it is cheaper and it does not require a lot of effort and time to create an ad.
Announce the followers about the news.
If you run a useful blog where you publish various life hacks, then to promote your profile, you need to make short videos about what new life hacks your audience should expect. The brighter and more attractive you do this, the more followers you will have.
Communicate with your followers.
Using Instagram stories, you can easily and quickly communicate with your audience. After all, thanks to various widgets, like opinions and the ability to ask a question, you can find out the opinion of your audience or allow learning something new about you.
In any case, Instagram stories are an excellent tool for attracting even the target audience to your personal or business account. And if you want to increase page traffic and overall impressions rate, don't forget to post them not only in time but also under all the requirements of Instagram stories.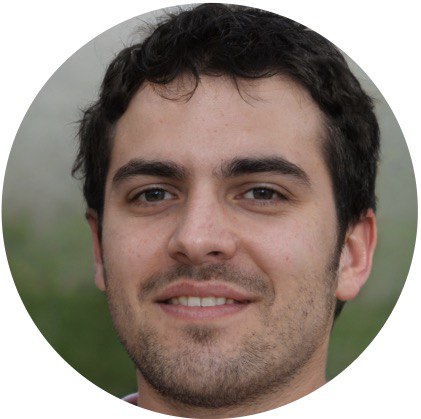 Written by
Dmitry Y.