Why Hashtags Are Useless For Influencers & Ways To Overcome It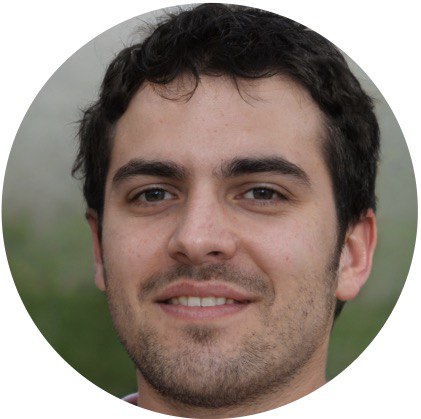 "Add all the allowed 30 hashtags under each post, and you win over your audience," – they said.
But the miracle doesn't happen, and DMs from sponsors don't overflow your inbox. Are hashtags an obsolete promotion method you should move past? Yes and no. This article gives you an in-depth understanding of:
typical hashtags fail;
ways to bypass the mistakes;
free tool to boost your reach by 3 times.
Let's cut the chase and delve into details!
Instagram hashtags not working: Reasons and solutions
Before moving past hashtags from your blog promotion on Instagram, make sure you don't make typical mistakes. If these errors don't relate to you, so probably you better practice other than hashtags promotion techniques. I'll share them in this blog further!
Here are the 5 bullet points you should avoid when typing # before each word. Pin the right solutions!
Reason #1 – Hashtags are not corresponding with your blog topic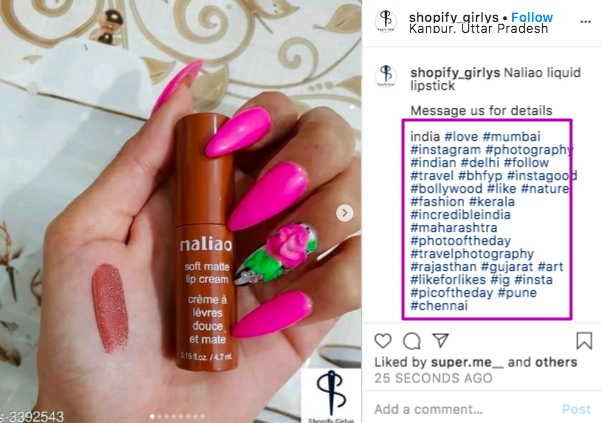 Make sure you are only using hashtags that are relevant to your area and post concept. Let's say some emerging influencers post reviews on top restaurants on their location and use common words for hashtagging like #we, #restaurant, #rome. This method doesn't work anymore!
Instagram improved spam identification mechanisms so that irrelevant hashtags won't place your post on the Explore section. Even worse – Instagram is likely to flag your account for spam tags and may pun you under shadowban. Moreover, irrelevant and unspecified hashtags are not what audiences are likely to look for and follow.
Solution: figure out only relevant and narrow hashtags knitted to your area. That is easy and free: type a keyword in the Hashtag finder search bar and copy those tags marked with Low difficulty. Scroll to the last chapter of this article to explore the guide!
Right hashtags are proved to boost the organic post reach up to 3 times!
Reason #2 – You repeat hashtags from post to post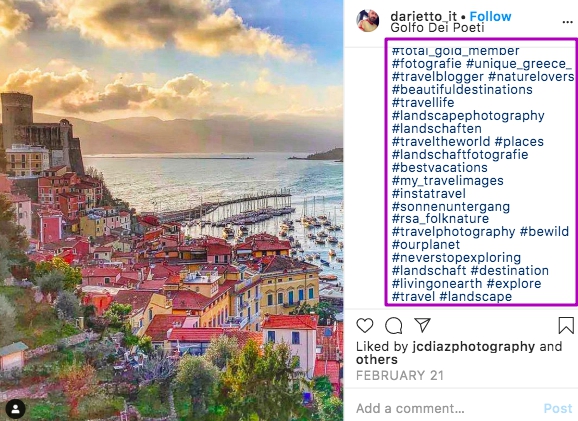 Being an influencer is not fun, as most people think. It's a full-time job requiring creativity, marketing, and communication skills. You can't even use all the same hashtags every time! As long as you copied the set of relevant hashtags using them in every post is rather ineffective.
The issue is Instagram is powered with the detection mechanism. Thus, the social networks can recognize you are using hashtags just for likes count instead of search optimization, and valuable posts for those who follow your hashtag. Consequently, you can get banned for spam actions.
Solution: switch up the hashtags combinations. Create a listing of more than 50-60 relevant to your blog sets. As an experienced SMM strategist, I advise you to compose an Excel spreadsheet where you monitor them and mix them up. Keep in mind that order matters! To create these strategic and narrow sets, use one of the best free tools I've found online. Guesswork won't be helpful.
Changing and mixing also diversify the accounts you reach – that is how you'll figure out the best combination.
Reason #3 – You practice too competitive hashtags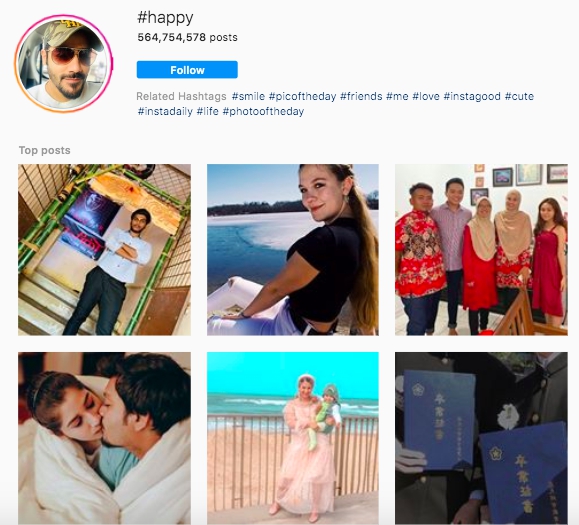 Too competitive hashtags won't be capable of robust Instagram growth. This issue is often devalued when influencers apply top and trending hashtags even related to their niche. Popular hashtags that count more than a million posts are competitive and challenging to stand out. Your content can only be on the cusp for several minutes – this is constantly feed updated!
But I can justify this misconception. How can an influencer guess how long the post will remain on the TOP? But actually, it is possible!
And I know one free service.
Solution: assume hashtags difficulty and time on feed. A Hashtags generator's analytics allows you to view these metrics and make a wise decision. This rule works Google Key Planner likewise – some keys are difficult; the others are ranked as simple. Choose Low difficulty tags – they are niche and allow you to highlight in the TOP feed for up to several days! You need to sign up and explore the guide at the end of this guide.
Reason #4 – Some of your hashtags are banned
That might be disillusioning for you that Instagram counts more than 100 thousand broken and banned hashtags. And you would never tell they may be a reason for shadowbanning and engagement drop.
For example, #happythanksgiving" is a banned hashtag that may cause you a lot of trouble. Unexpected, isn't it?
This state of things means that you should monitor if a hashtag you use banned for spammy content or not. The research might take time but is sufficient to bypass shadowban. This reason is crucial when influencers got frustrated that a hashtag even leads to the impressions downfall.
Solution: you can track hashtags in-app or use special service. The first method is a time-sink since you need to find each hashtag manually on Instagram. The second option is to use Hashtags finder that excludes banned hashtags from the lists – easy and safe! The developers check up the status and update the database every day.
Stop the guesswork: how to find rare hashtags?
Now let's overview how you can yo find a niche, easy-to-promote, and safe hashtags using free service. The blueprint is clearcut:
Method #1 Use up to 5 keywords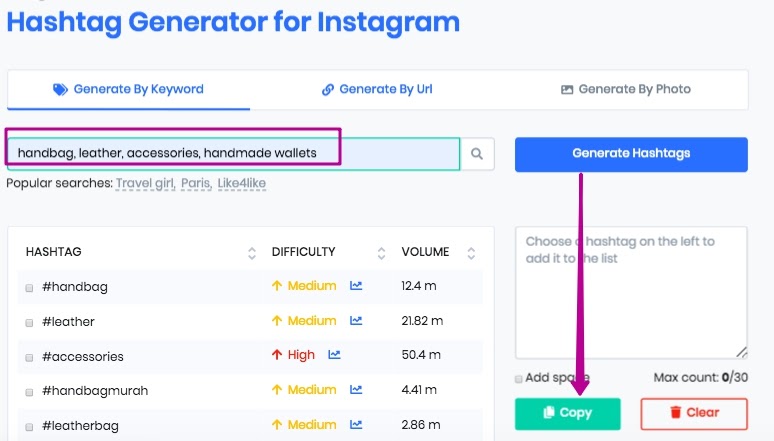 Indicate keys related to your area divided by commas;
Choose "Generate hashtags";
Copy Low and Medium Difficult Hashtags to your set.
Method #2 Paste a URL to a post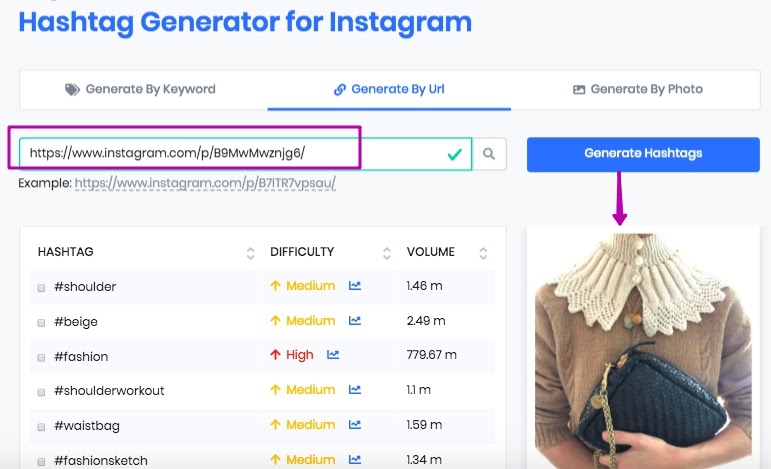 Go to an IG post you need to power with hashtags;
Copy the link to this post;
Paste the link into the search bar;
Make your perfect hashtags blend.
Method #3 Upload an image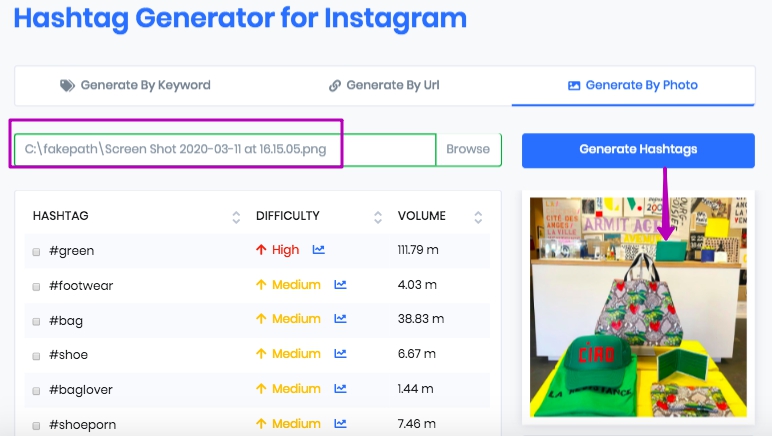 Select a media file on your device;
Upload this image to the Generator;
Copy the simplest and narrow hashtags to your spreadsheet.
Voila – that is how hashtags will work!
The final thought
Instagram hashtags are not working for your promotion because you might be uninformed of certain mistakes. No worries, modern services, and robust Hashtags generators are the tools that can upgrade your strategy better than a sided agency. Never give up and use the hashtags wisely!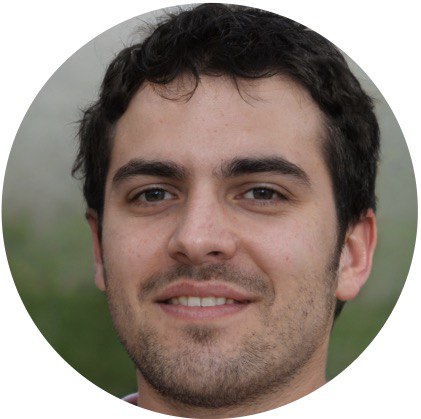 Written by
Zack Pothier